The Sylwestrowicz Collection
The upcoming Post-war and Contemporary Art sale, which will take place on 26th November 2020, offers three works of art with an unusual provenance. They come from the collection of the family of Sylwestrowicz, one of the most famous foreign collectors of Polish contemporary and post-war art. For many years the collection has been displayed in a suburban modernist villa in Bernardsville, New Jersey.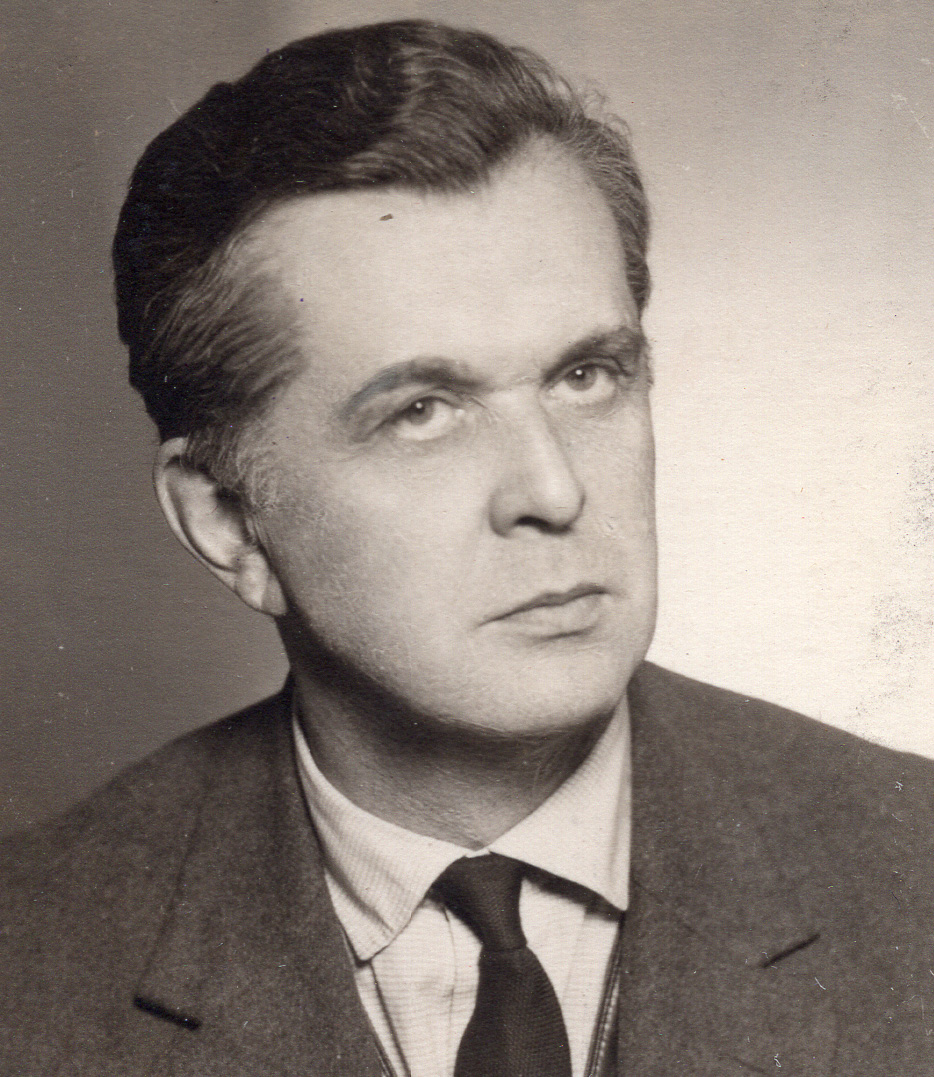 The Sylwestrowicz's Villa in Bernardsville was designed in 1961 by Hanna Sylwestrowicz's brother, Bohdan Urbanowicz - painter, architect and professor at the Warsaw Academy of Fine Arts. Interestingly, the design sketches were sent as postcards, which helped to avoid the control of correspondence from Poland to the USA. The project was executed based on the sketches of the project drawn by a local architect. After its completion the house was widely recognised amongst the American architects. For many years, Ubranowicz's house played the role of an unofficial Polish embassy, where writers, artists, intellectuals and academics met.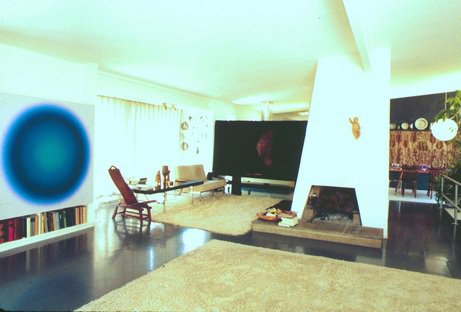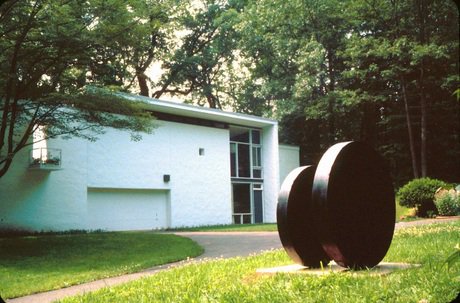 The villa was also used to display a collection of carefully selected works of Polish post-war art, created over the next 25 years. In addition to about 50 important paintings, the family of Sylwestrowicz collected a large number of works on paper, fabrics and sculptures. Besides the three works offered at the November sale, the collection included works by Wojciech Fangor, Tadeusz Brzozowski, Zofia Burtymowicz, Zbigniew Gostomski, Teresa Pągowska and Jerzy Nowosielski.
As one of the largest collections of Polish art abroad, works from the Sylwestrowicz collection have been shown at dozens of exhibitions, including the Guggenheim Museum, Museum of Modern Art in New York, Los Angeles County Museum of Art, Miami Museum of Art. Almost the entire collection was presented during the exhibition 'Escapes: Polish Art in the Communist Era' at LMU | LA Laband Gallery and 'UCSB Polish Art 1955-1985' at the Robert V. Fullert Art Museum, followed by 15 smaller exhibitions on the American East Coast.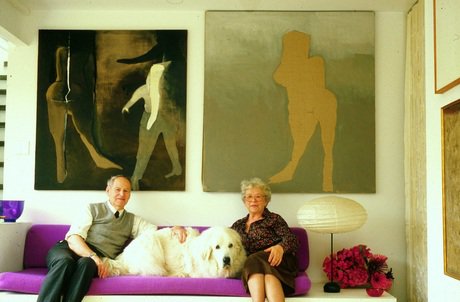 Witold Dowoyna Sylwestrowicz (1909-1986) graduated from the Warsaw University of Technology at the Faculty of Mechanical Engineering of the Aviation Section. During his studies he completed a military training at the Air Force Reserve Officer Cadet School in Dęblin. During the World War II, he came to Great Britain to join the Polish Air Force in the RAF. He partook at the Battle of Britain, during which he joined three missions as a radio-navigator of one of four Polish squadrons - the 307 Night Fighter Squadron. Although Polish squadrons accounted for only 5% of the RAF forces, they managed to shoot down about 12% of the German forces. After the war together with his wife - Hanna - they lived in Great Britain until 1952, when they left for the USA. Until his retirement, Witold Sylwestrowicz worked at Bell Labs in Murray Hill, Brown University in Providance, and the Massachusetts Institute of Technology in Cambridge.