Jewelry
When selecting jewelry, our customers look for items that are unique, special, and crafted with true goldsmithing artistry. In the era of mass production, we observe a rise in demand for jewelry made with passion and attention to every detail-which unquestionably stands in opposition to the factory-made jewelry sold in chain stores. The items we offer you at the DESA Unicum Auction House are carefully selected, unique, and one-of-a-kind works of goldsmithing art. We present you with jewelry made of precious materials - gold, platinum, diamonds, and a variety of colored precious stones-accessories for every occasion, which can also serve as an excellent investment. 
We encourage you to familiarize yourself with the selection of jewelry available at the upcoming auctions and private sales.
---
---
Private Sale
We recommend getting acquainted with the current offer of the Private Sale if you want to purchase jewelry without having to wait for the next auction.  
Having trouble deciding which one? Check out our jewelry shopping guide.
---
---
Art Déco Jewelry 
Art déco is one of the most recognizable fashion trends from the previous century. Jewelry from the 1920s and 1930s has always enjoyed great recognition. It is distinguished by extraordinary elegance and simplicity concealed in symmetry, geometrical lines, and remarkable quality. It reflected the extravagance and frivolity of the time, which inspired jewelers, artists, and craftsmen to create decorative forms and motifs that are still fashionable today.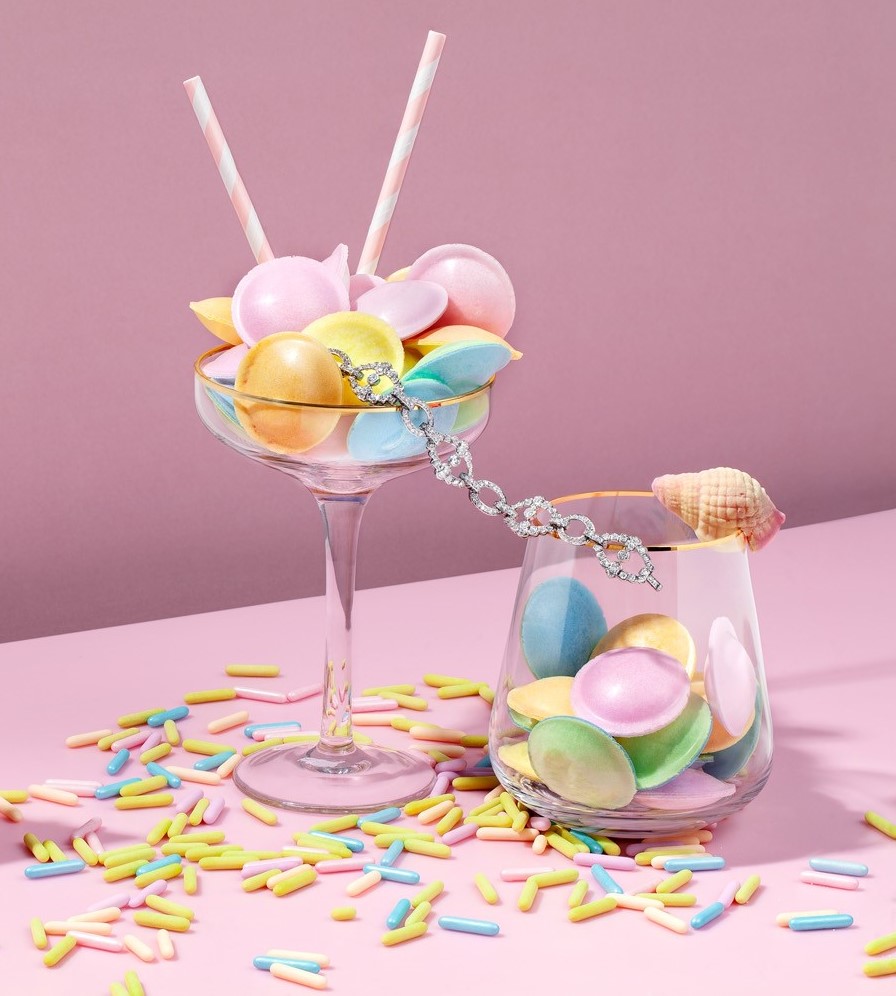 The artists returned to the traditional methods of making jewelry, reclaiming the revered status of handicrafts and applied arts. The designers came up with innovative forms that reflected the progressiveness of their contemporaries. Every material was used, including expensive precious stones and metals (platinum in particular), as well as cheap colored metals, glass, bakelite, and plastic.
Some jewelry was made for the very wealthy, being studded with remarkably expensive precious stones in round brilliant cuts. The more affordable substitutes were decorated with fewer or cheaper stones, such as flat diamond rosettes instead of "deep" diamonds. This made jewelry more accessible to a wider group of its admirers in a significantly less expensive, yet still very impressive, version that seemed to be more pricey than it actually was.
By using new geometric cuts, stone color contrasts, and abstract geometric compositions, symmetrical forms were made more dynamic. This avant-garde jewelry represented a functional approach to design, going hand in hand with the active lifestyle of the modern woman for whom it was created. In addition, the popularity of sleeveless dresses encouraged extravagant women to once again start wearing multiple bracelets at once.
Even today, art déco jewelry is admired greatly and enhances the looks of its owners—independent, self-aware women. The high quality of jewelry from the 1920s and 1930s is one of the factors influencing its popularity. The jewelry of the 1920s and 1930s was at its pinnacle, and the works of interwar goldsmiths are today among the best-selling items in Polish antique stores. At the same time, the artwork produced during that time captivates many young people due to its modern and charming design.
These aesthetically sophisticated items complement many excellent collections of art by old masters, which continuously proves its significance, as demonstrated by the growing interest among collectors and enthusiasts in historical art objects. Goldsmith work by old masters, especially jewelry, is incredibly sought-after as a collector's item and is highly popular in the global art market.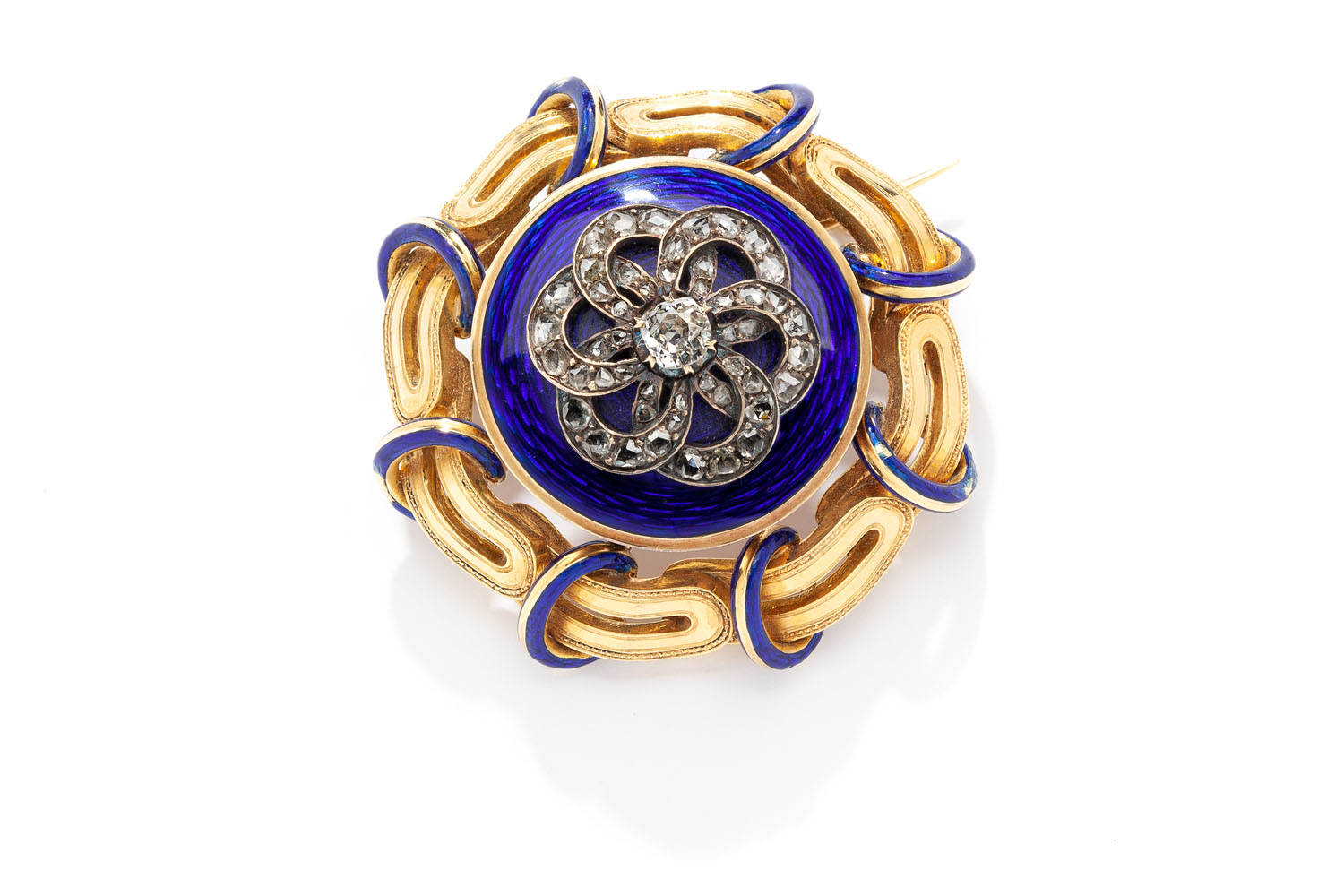 BIEDERMEIER STYLE IN JEWELRY
The second half of the 19th century saw the rise in popularity of the Biedermeier style in jewelry. Although its origins are in Austria and Germany, it has also been very well received in other European countries. Biedermeier jewelry is very recognizable and won't be confused with any other style. The items from the era appear to be massive, but they were actually made of a lightweight 14 or 18-karat gold plate, beautifully and meticulously refined and incised. The most prevalent include belt-and-buckle motifs and floral themes. The splendor and glamour of gold are balanced by small stones: garnets, corals, and turquoise. A few other popular gems include onyx, amethyst, and tiny pearls. The Biedermeier style is known for its multifunctionality, which is also evident in jewelry such as brooches in the form of pendants and medallions.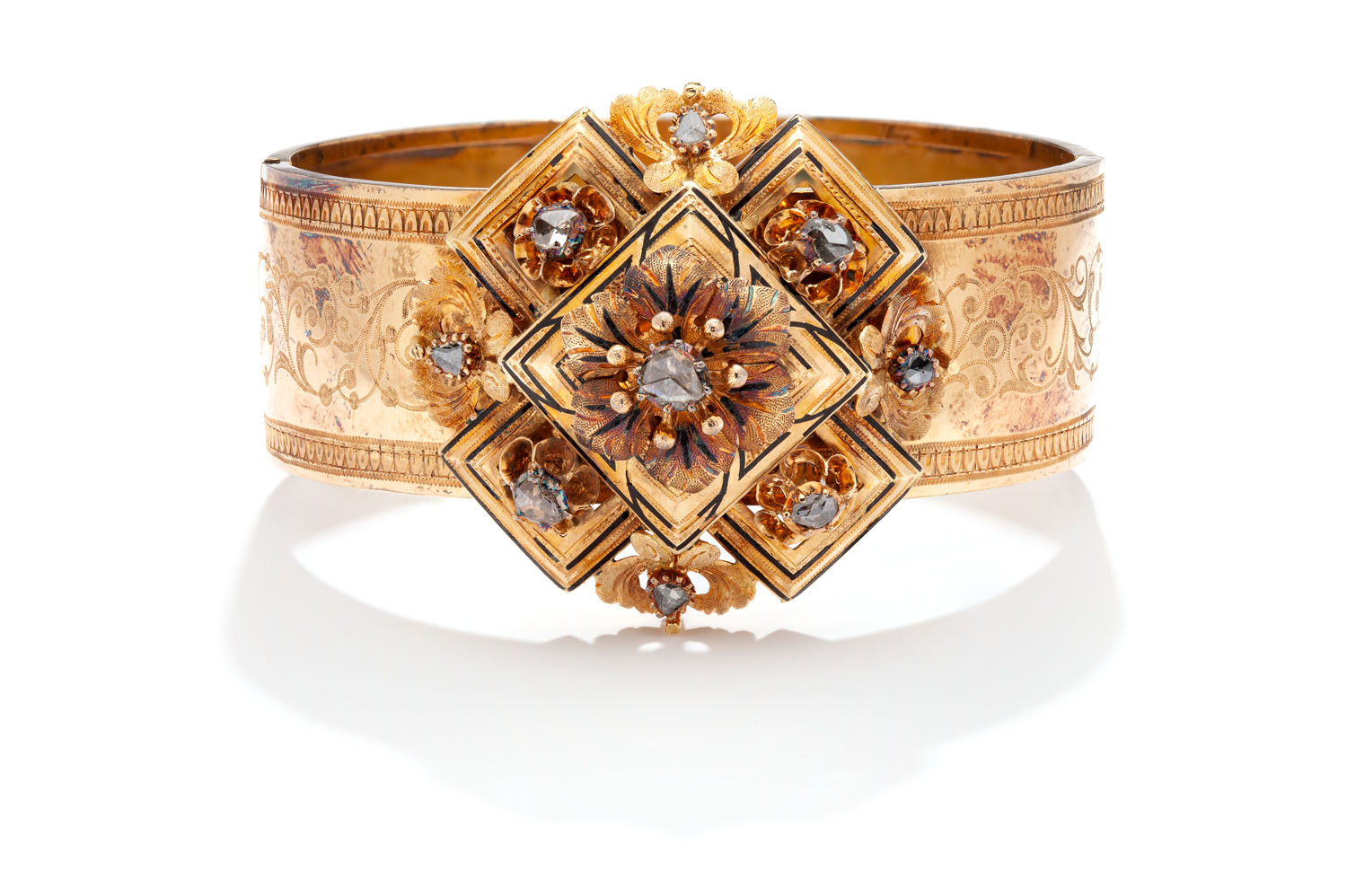 Biedermeier is an artistic convention that was born on its own and did not have any formal assumptions. Despite its bourgeois origins, it is still a shining example of refinement and good taste. The style was born in 1815 and was popular until 1848. The growing urbanization and emerging industrialization facilitated the emergence of a new urban middle class, which was on the one hand a bit parochial and, on the other hand, looking for new impressions. The art created by burghers for burghers was concentrated on functional craftsmanship, which aimed at combining the pleasant, and therefore the aesthetic, with the useful. The same applies to jewelry. The bourgeoisie of the nineteenth century lacked the means to purchase royal valuables. Therefore, they were content with necklaces, rings, or earrings made of light-weight metal sheets that appeared "solid". However, it was the manually repoussed yellow gold that was most appreciated in a brooch or a necklace. The jewelry was very light and comfortable to wear, making it an appropriable and convenient accessory, which was the most important element for this style.