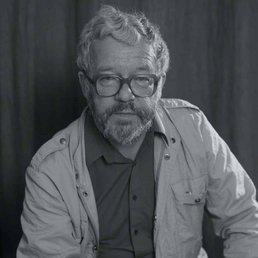 Jerzy Nowosielski
(1923 - 2011)
About artist
(1923 - 2011)
W 1940 roku rozpoczął studia w krakowskiej Kunstgewerbeschule. Od 1944 roku członek Polskiej Akademii Umiejętności. Członek Grupy Młodych Plastyków i Grupy Krakowskiej. W latach 1976-92 był profesorem ASP w Krakowie. Malarz, rysownik, scenograf, twórca kompozycji figuralnych, martwych natur, aktów, pejzaży i obrazów sakralnych, w których łączył elementy nowoczesne z wpływami sztuki bizantyjskiej. Jego niepowtarzalny styl charakteryzuje się stosowaniem płaskiego układu barwnych plam obwiedzionych czystą linią konturu i syntetyzującym widzeniem codzienności. Jest autorem licznych polichromii w kościołach (m. in. w kościoła św. Ducha w Nowych Tychach, kościoła w Wesołej k. Warszawy, cerkwi w Lourdes we Francji) oraz ikonostasów (m. in. w cerkwi Zaśnięcia Matki Bożej w Krakowie). Prace artysty znajdują się w licznych zbiorach muzealnych w Polsce i w kolekcjach prywatnych (USA, Kanada, Francja, Niemcy). W 1993 roku został laureatem Nagrody Wielkiej Fundacji Kultury za wybitne osiągnięcia w dziedzinie kultury.
Upcoming auctions
No artworks available now.
Currently we don't have any available works. Contact us, and we'll let you know as soon as they show up.
Contact us