LOOKING FOR WORKS FOR AUCTION: POST-WAR & CONTEMPORARY ART
On May 27, we are organizing another edition of the most important auction of post-war and contemporary art in Poland: "POST-WAR & CONTEMPORARY ART". We are looking for works by top artists after 1945 that will contribute to the offer of this flagship DESA Unicum auction.
2020 on the Polish art market was the best year ever. And the first quarter of 2021 has already exceeded the corresponding period of 12 months ago. This means that there has been a better time to sell your works of art. Although we are recording increases in each of the fields, the works of post-war artists enjoy particularly intense interest on our market. The undisputed leader in this sector is DESA Unicum, which has been running a cyclical project dedicated to post-war artists for over a decade. Thanks to this flagship project records are being broken at our auctions: both for the most expensive-sold painting and for a work of art. These successes irreversibly changed the face of the Polish art market, and DESA Unicum became a leader not only in Poland, Central and Eastern Europe, but also joined the world leaders, reaching a high 8th position among European auction houses and 13th in the global classification.
In the contemporary art sector, in 2020 we sold 2,000 objects at auctions and generated a turnover of over PLN 80 million. Many years of experience and successes in this field allow us to promote Polish post-war art on an unprecedented scale. At the previous auction of "POST-WAR & CONTEMPORARY ART", we generated more than twice the turnover compared to the same auction last year, reaching over 12.6 million. In Poland, we are unrivaled in this field.
The upcoming auction will feature works by leading representatives of post-war and contemporary art. Among them: Wojciech Fangor, Ryszard Winiarski, Jadwiga Maziarska and Jan Dobkowski, whose works enjoy record-breaking popularity.
Especially wanted names:
Teresa Pągowska Erna Rosenstein, Jerzy Nowosielski, Stefan Gierowski, Stanisław Fijałkowski, Jerzy Ryszard "Jurry" Zieliński, Henryk Stażewski, Tomasz Tatarczyk, Tadeusz Brzozowski, Jarosław Modzelewski, Łukasz Korolkiewicz, Leon Tarasewicz
We invite you to reach out to the auction coordinator: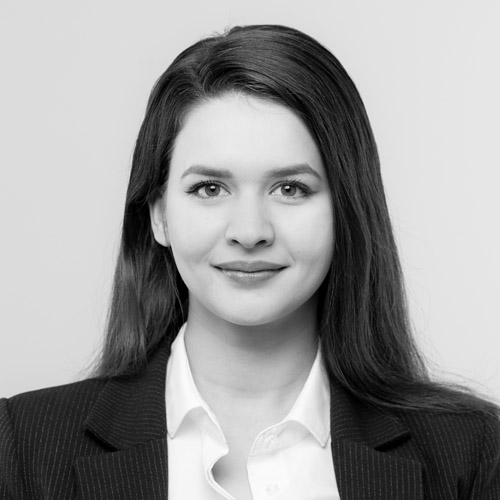 We invite you to familiarize yourself with the procedure of selling a work of art at an auction at DESA Unicum.