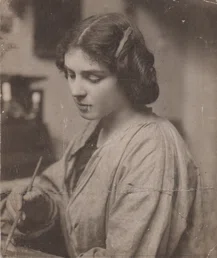 Maria Melania Mutermilch / Mela Muter
(1876 - 1967)
About artist
(1876 - 1967)
Kształciła się w Szkole Rysunku i Malarstwa dla Kobiet w Warszawie. W 1901 roku osiadła na stałe w Paryżu. Studia artystyczne kontynuowała w Académie de la Grande Chaumiere i Académie Colarossi. Od 1902 roku uczestniczyła w Salonach Paryskich. Była blisko związana z działającą w Paryżu polską kolonią artystyczno-literacką; uczestniczyła w ekspozycjach polskiej sztuki w Towarzystwie Artystów Polskich (1914) i Galerie du Musée Crillon (1922). W latach 1911-14 podróżowała do Hiszpanii, w 1915 i 1919 zwiedzała Szwajcarię. Wiele miesięcy spędziła w Bretanii i w południowych rejonach Francji. Mela Muter wypracowała swój własny, oryginalny styl wyrastający z tradycji postimpresjonizmu. Z malarstwa van Gogha przejęła wyrazisty kontur obiegający formy wydobyte szybkimi, wielokierunkowymi uderzeniami pędzla. Malowała urokliwe pejzaże i widoki miejskie, sceny rodzajowe oraz portrety.
Upcoming auctions
No artworks available now.
Currently we don't have any available works. Contact us, and we'll let you know as soon as they show up.
Contact us