For the Polish art market, the past few years have been a time of breakthroughs – acts of courage that have shaped our reality. We would like to take this opportunity and introduce you to such a project. Namely, five auctions of artwork from Grażyna Kulczyk's collection, one of the most significant collectors in the world. In our opinion, it is not only a collection of outstanding expressions of artistic creation that inspires and arouses admiration. The collection of Grażyna Kulczyk, like its owner, is a testament to unwavering courage and belief in the power of art. This view is expressed both in the choice of the artworks, which represent the most significant post-World War II and contemporary art movements and media, as well as in the role that the collection has played in public life.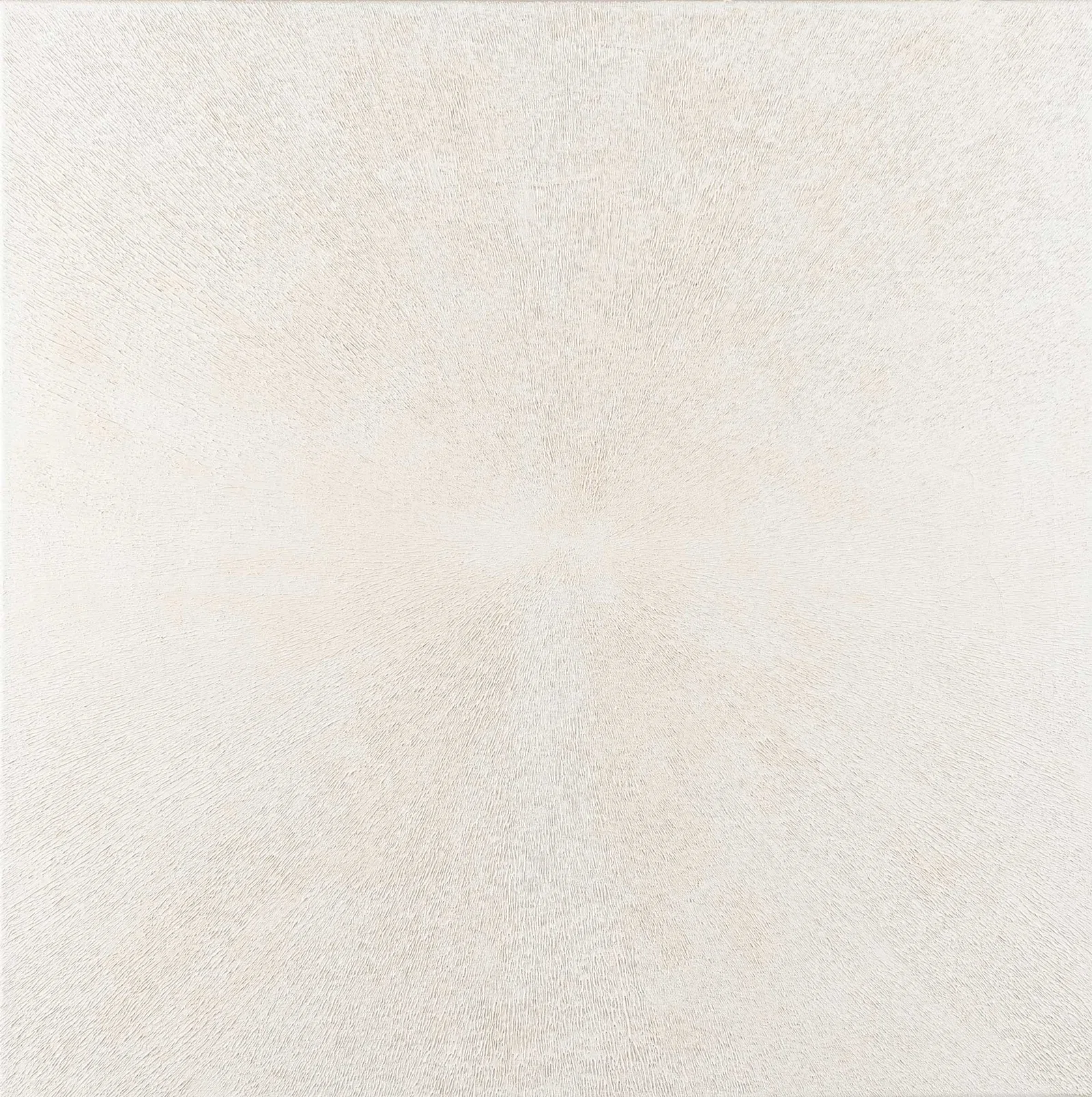 As Anda Rottenberg writes in her text "Opening the Door" ("Otwieranie drzwi"), Grażyna Kulczyk's activity has never been a whim, but an act of courage in realizing her own vision. And this vision assumed something opposite to the classically understood collectorship. Grażyna Kulczyk has collected art not for private pleasure but to change the reality around her. This need has been expressed through both collecting items that inspire and challenge the recipient and intensive efforts to make art accessible to people. Many of the artworks in our catalogs have been included in the collection so that they may be displayed for the public. At the same time, thanks to the Art Stations Foundation and later the Susch Museum, Grażyna Kulczyk keeps promoting Polish art on the international scene, drawing attention to its high status.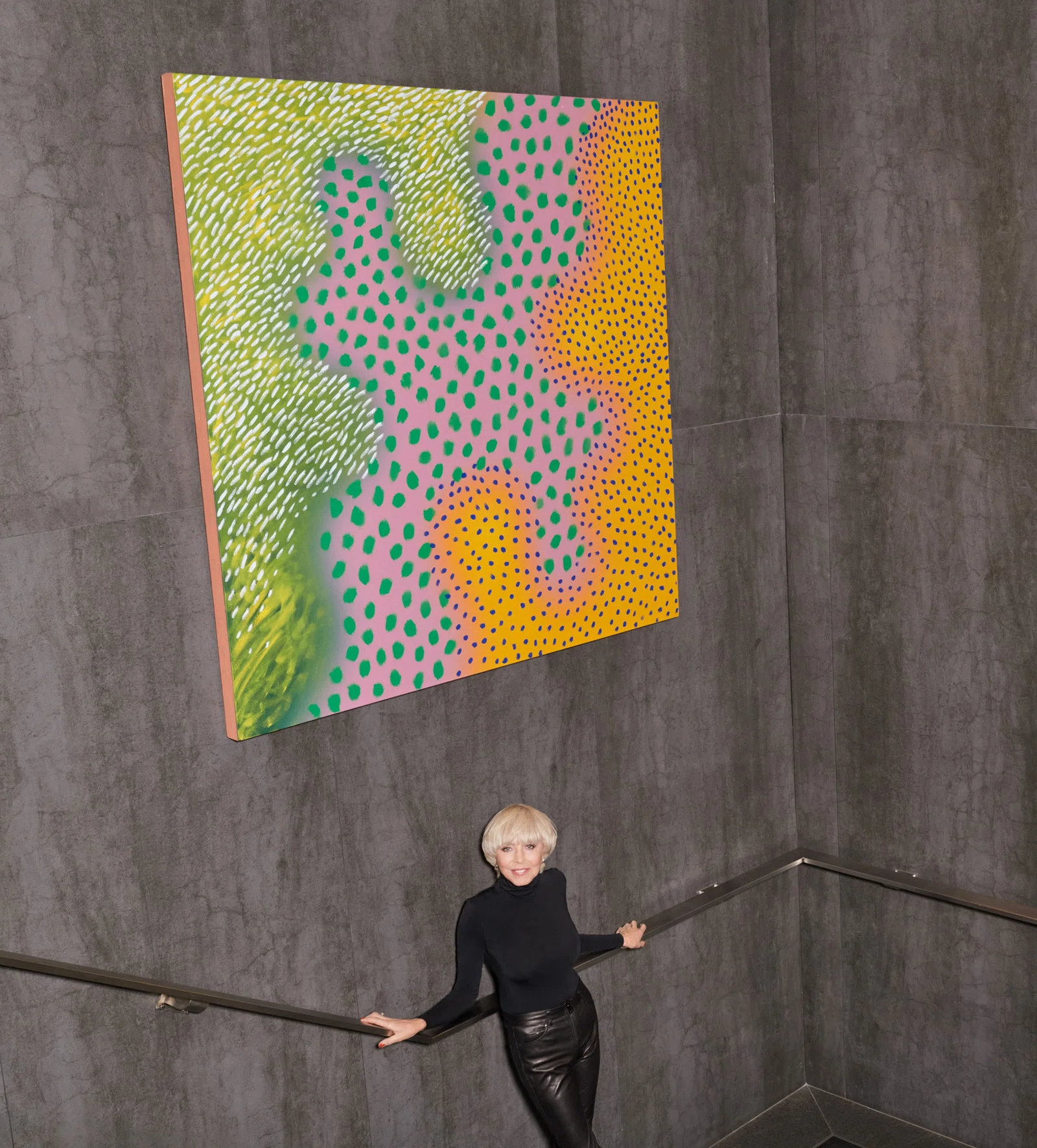 "There are many great male and female collectors, but Grażyna Kulczyk is one of a kind! Her vision of collecting and developing a distinctive dialogue within her collection is a wonderful and extremely uncommon phenomenon. She never follows trends – she sets them! She is not susceptible to being persuaded; the choice is entirely hers. She searches for unusual things wholly independently. Because of this, her collection will always be unique and is one of the most unusual collections that can be seen" -
- Stefan von Bartha
Since 2008, he has been in charge of the Gallerie Von Bartha in Basel, one of the most significant galleries for contemporary art in Switzerland.
One can't help but feel that the history of Grażyna Kulczyk's collection is a story about selfless sharing. And there are a lot of people who have benefited from it, from male and female artists and cultural institutions to a large audience who can interact with art in their daily lives. At the same time, this collection reflects the directions of the art market for a reason—Grażyna Kulczyk's great agency and her choices as a collector has had a significant impact on the environment as a whole. It is not an exaggeration to say that the collector's decisions have motivated others to take courage, while others were able to see potential where she first did. The project we are pleased to introduce to you plays such a role.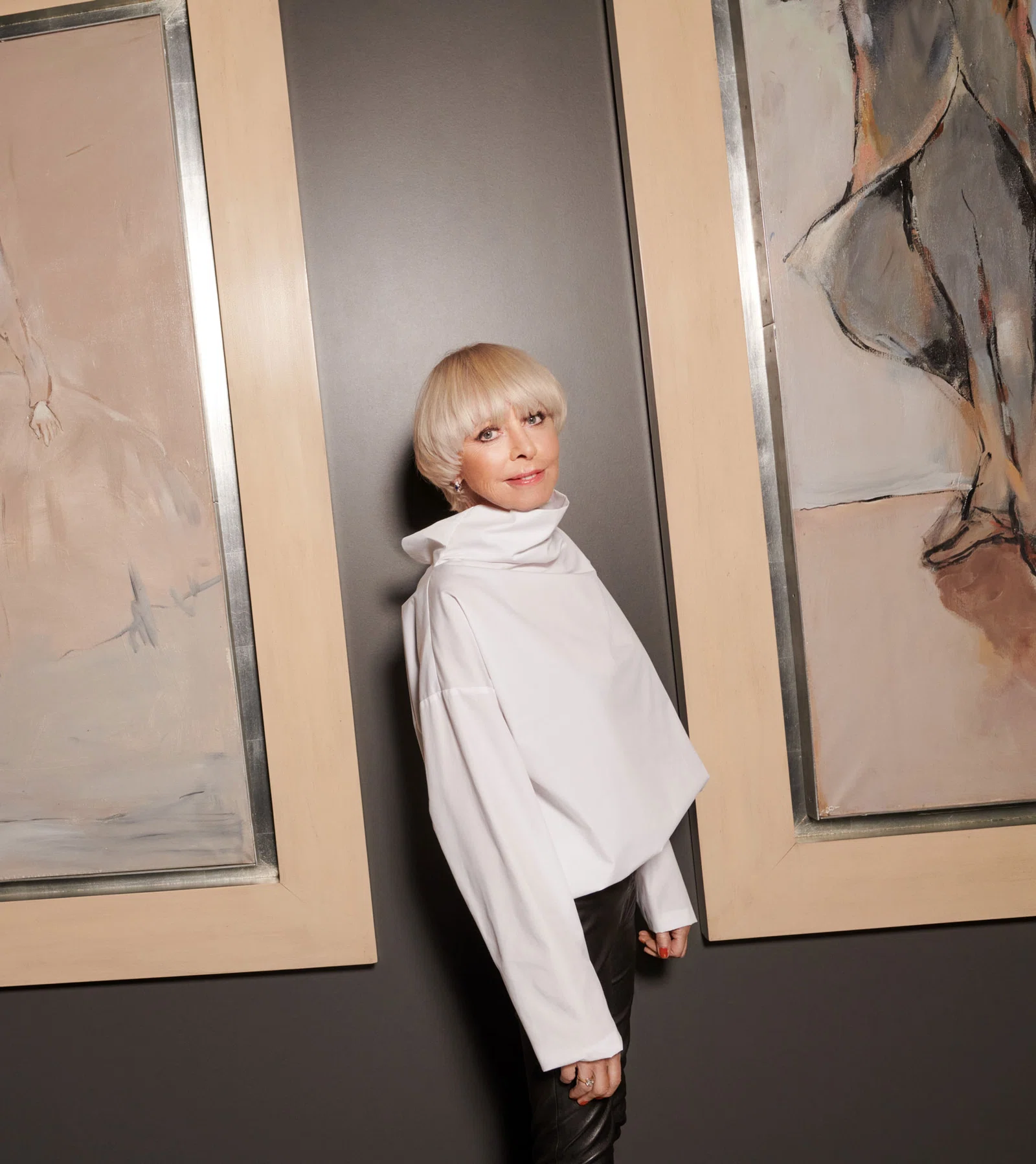 "Grażyna Kulczyk's collection is special due to two factors: her personal involvement in the selection of the artists' works and building relationships with them, as well as her willingness to take artistic and collectors' risks. This is truly unique, particularly when compared to other Polish collections" -
- Andrzej Przywara
Curator, critic, art historian, and president of the Foksal Gallery Foundation.
Five auctions of works from Grażyna Kulczyk's collection are an opportunity to tell an incredible story. A story about the passion and bravery of the individual who gathered the most critical and revealing collection in Poland, which holds a prestigious position worldwide. It is also a wonderful tale of art, its male and female creators, each of whom defied convention and created something wholly original. We are therefore very happy to tell you this story and to familiarize you with the unique perspective of the greatest Polish collector.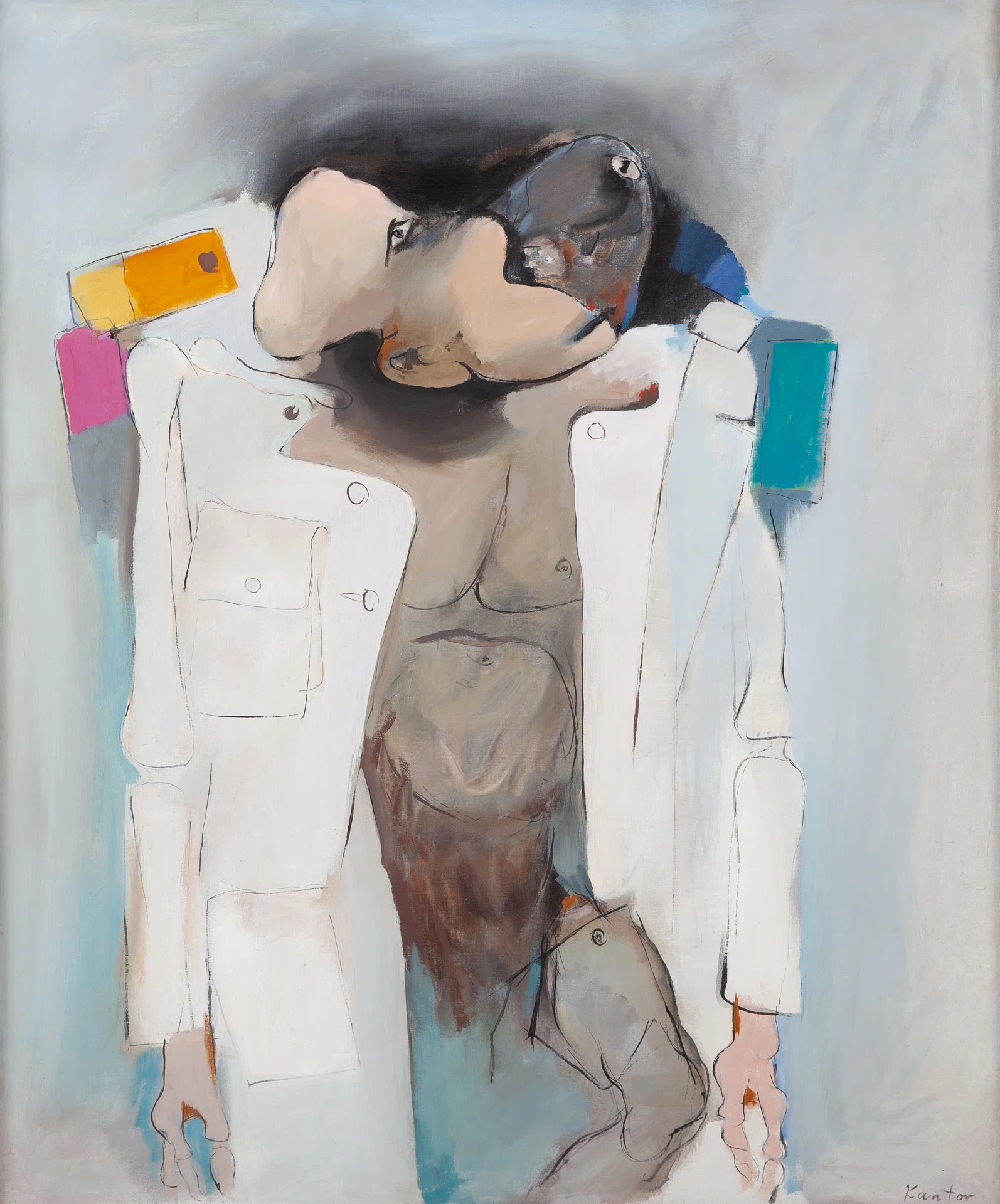 The works from Grażyna Kulczyk's collection that will be offered at the auctions are all connected by their groundbreaking nature. Despite the fact that their authors come from different generations, create in different styles, and use different means of artistic expression, the presented male and female artists are among those who have changed the course of art history. They are all exceptional, rebellious individuals who are courageous in following their dreams.
The project is divided into five auctions, each of which focused on a different topic: "Avant-garde" ("Awangarda"), "Tadeusz Kantor" ("Klasyka – Tadeusz Kantor"), "Passion - Markowski - Chlanda - Szewczyk" ("Pasja – Markowski – Chlanda – Szewczyk"), "Blow up" ("Powiększenie"), and "Discoveries" ("Odkrycia"). Each component aims to demonstrate the diversity of interests that have shaped Grażyna Kulczyk's collection over time. The "Avant-garde" auction will give collectors and art enthusiasts an opportunity to familiarize themselves with Polish avant-garde classics, accompanied by works by well-known foreign artists. One project is dedicated wholly to Tadeusz Kantor; his cross-sectional body of work merits its own event. In addition, we distinguished works by three outstanding artists who were particularly dear to Grażyna Kulczyk: Eugeniusz Markowski, Marek Chlanda, and Andrzej Szewczyk. The collection also includes amazing photographs that we gathered for the "Blow-up" auction. The catalog's title alludes to photographic terminology while also emphasizing the growing importance of photography in the collector's world. For several years, photography has been a permanent and growing part of the art market. This is due to people like Grażyna Kulczyk, who is a pioneer in creating a conscious and involved collection of photographs in Poland. The project is concluded with the "Discoveries" auction, which is the most crucial from the perspective of developing a collection. This keyword guides the event devoted to works that defy traditional art conventions, and the emphasis is on courage, both artistic and collectors'. The collection's narrative—collecting as a passion and a way to support the advancement of art—is the most strongly expressed in this cycle. History demonstrates that the greatest male and female collectors were able to see the potential in what was not immediately apparent. And it was their patronage that made it possible for artists to flourish.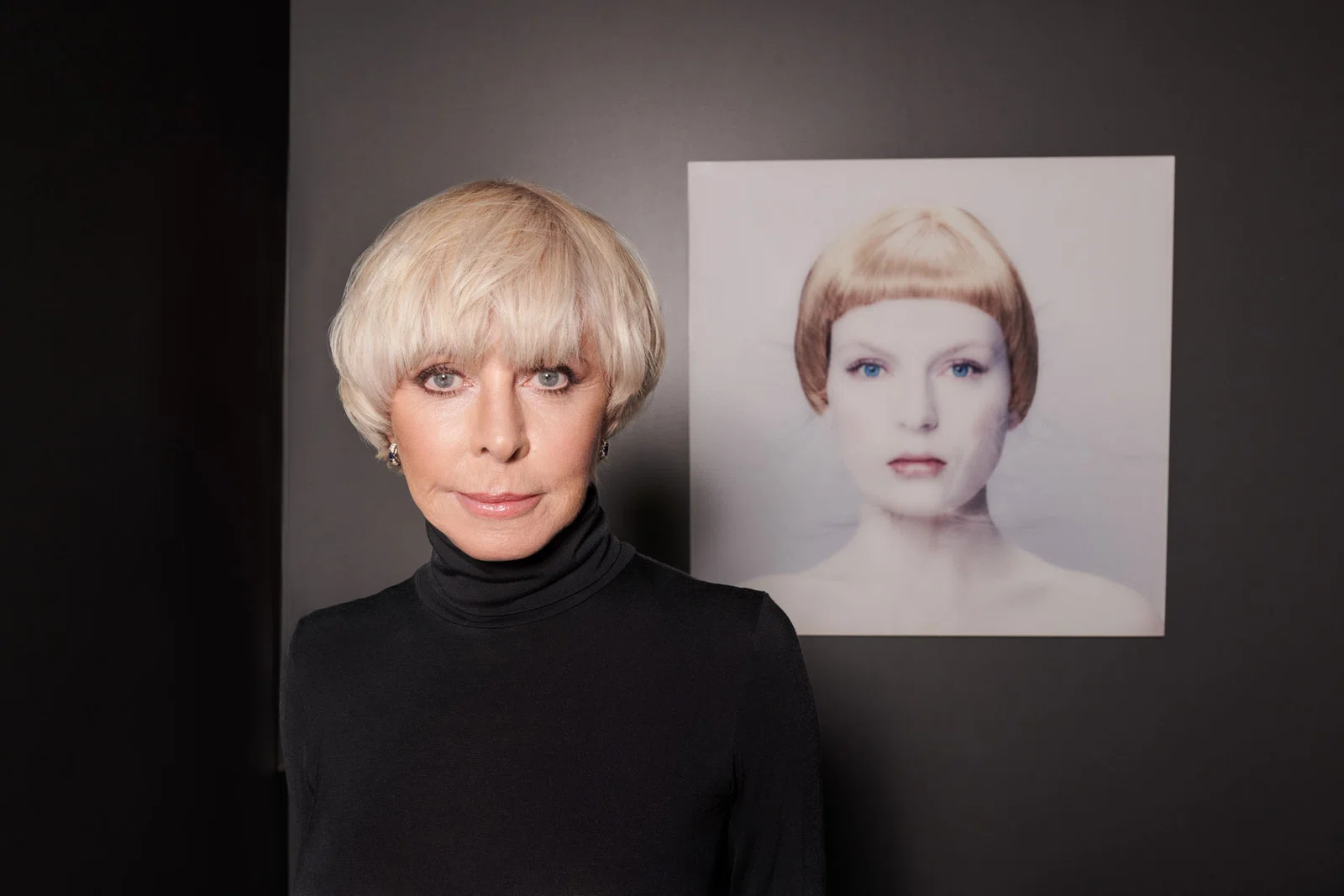 OPENING THE DOORS
Anda Rottenberg
Grażyna Kulczyk is frequently associated with the brand that her name has become. But in her case, nothing is obvious. First and foremost, she makes choices that are at odds with both her appearance and her reputation. Kulczyk's genes contributed to her great beauty, and the media shaped her image. When you look at Grażyna Kulczyk from this perspective, you don't see a courageous, hardworking, and disciplined woman; instead, you see a person who just so happens to be wealthy. Few people are aware that she also worked for it, skillfully applying the 50:50 rule inspired by her life philosophy, wherein half of her business endeavors are associated with art. In line with this principle, she launched an award-winning project in 2003 to renovate and expand the ruined 19th-century building of Hugger's Brewery in Poznań, later known as the Old Brewery, where she also carried out thriving cultural activities.
Few people are aware that she had had an interest in art before she married the well-known businessman. She started dealing with art while pursuing her legal studies at Adam Mickiewicz University in her hometown of Poznań. Having been engaged in student cultural initiatives at the turn of the 1960s and the 1970s, she explored the artistic life in museums and galleries, including student galleries. She worked with professional art historians and curators and participated in activities to promote art in the countryside of Greater Poland, even after she became a judge. But she quickly realized that the best teachers were the artists themselves. Her contacts with Izabela Gustowska or Jarosław Kozłowski date back to those years. Today, each of them has a permanent exhibition of their works at the museum that she had built in Susch, Switzerland, thus bringing life to a culturally unattended area of the Swiss Grisons. Today, this museum has been open for almost four years and is now an iconic destination for art connoisseurs and enthusiasts.
It was not built on a whim, but rather as a brave attempt to carry out her own vision. But it was also a test. Not only for her managerial abilities; she supervised practically every aspect of the design and construction, including woodwork and stonework, much as she had done with the Poznań Brewery. She also had the courage to show Polish art in an international context, highlighting its originality and high artistic standing (...).
However, the time has come to summarize what this extensive collection has developed into, what it represents, and what it says about the collector. A collection is a living thing up until the point when it stops being developed and expanded. It evolves in line with the dynamics of changes in art and the collector's taste; it also develops its own dynamics aimed at self-determination, responding to the definitions describing it—first intuitive, then consciously articulated. Grażyna Kulczyk's fascinating discoveries of forgotten women's art correspond with her mature worldview and her own biography of a person who went underestimated and unnoticed for years. Not completely, but rather in the area that has been the most important to her: the ability to creatively use her personal potential. "I close one door, I open the other. What once decorated the walls of my houses would now have to go to rented warehouses. It is better to let these works live." – says the collector today.
This means that she will continue to set new objectives and pursue them with the same boldness as she did in the past.
Grażyna Kulczyk and her actions
"Over the years, these works brought me a lot of joy and served their purpose in my collection. It is now time for them to move on; I don't want to appropriate them. I think they can start or develop a lot more collections, inspire other people, and help other collectors promote art. And I'm going to follow my path in the direction that has been closest to me for a long time: I'm going to commit 100% of my energy to support women in the art world. Linda Nochlin, an American art historian, wrote a well-known essay in the 1970s: "Why Have There Been No Great Women Artists?". There have been, but nobody talked about them, nobody knew who they were, no one promoted them, and their work was often credited to others. The history of art was written by men. The men who created the works, who bought them, and who promoted them. I feel like I can contribute to making a difference. I see this auction as a natural next step; everything I have done, from founding the Old Brewery and participating in committees of international museums and foundations to opening the Susch Museum, has allowed me to influence reality through culture. I very much believe in the power of art. I am convinced that this force must be used, on the one hand, to sow ferment and generate an energy impulse for other collections; and on the other hand, to support the role and position of women in the modern world. Today, I can and I want to use my resources to give women a voice. And to this, I will devote the years to come" -
- Grażyna Kulczyk.