What do you want to tell her? Jewelry shopping guide
Based on our many years of experience in selling jewelry, DESA UNICUM Jewelry team has selected a number of unique items and presents you with some valuable tips and tricks to help you choose the best gift for a special occasion.
FIRST VALENTINE'S DAY TOGETHER
Diamond earrings with pearls are timeless classics, which can also serve as a perfect gift. They can be worn both on casual occasions and add some chic during a night out. 

"Elegance is the only beauty that never fades." As Audrey Hepburn used to say. 
Another great idea may be a gold bracelet formed into a decorative strap topped with a buckle. Such a piece will show your significant other that jewelry does not have to be boring. On the contrary, it can be surprising and add to your first Valentine's Day.

On this occasion, it is safe to choose earrings, a bracelet, or brooch – remember that choosing a ring as your first Valentine's gift may be a bit confusing.

Women who like jewelry "with a soul" will definitely adore a 19th-century brooch with gemstones. This decorative brooch set with diamonds is going to be remembered for a long time, making your first Valentine's Day an unforgettable event.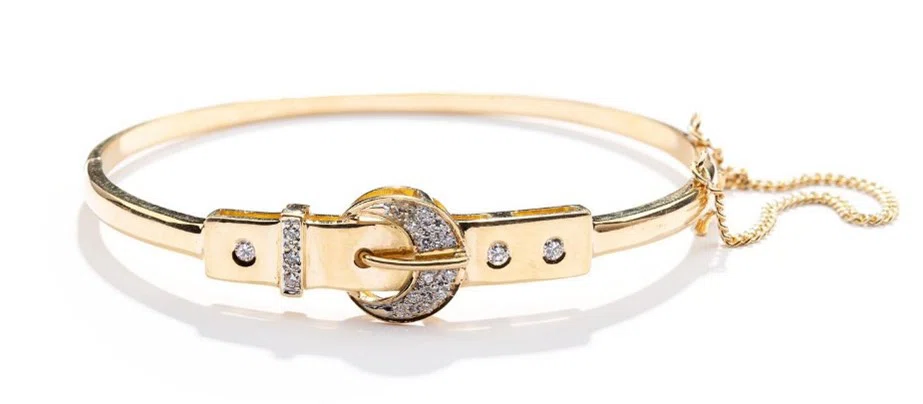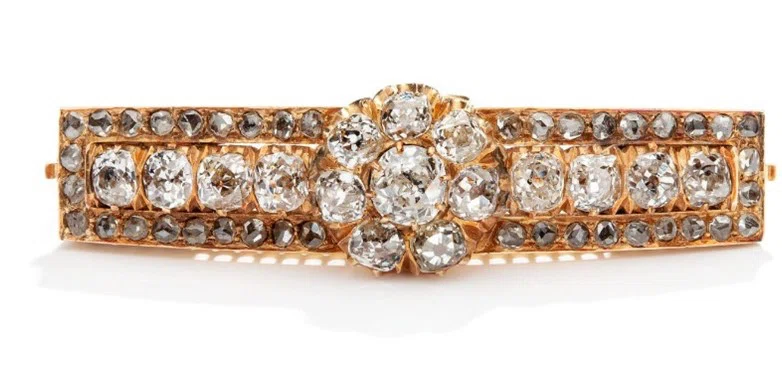 PROPOSALS
 
However, if you want to hear her saying the word "Yes" on this day, trust our advice and choose a classic platinum piece topped with an impressive and remarkably clear diamond. 
Keep in mind that the jewelry we offer is not produced in series, which makes each object distinct and unique.
However, if you want to choose something other than a classic engagement ring, how about a yellow gold piece with an oval diamond? Its extraordinary shape will steal your partner's heart.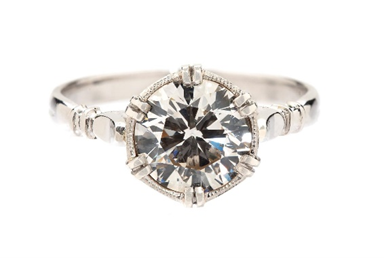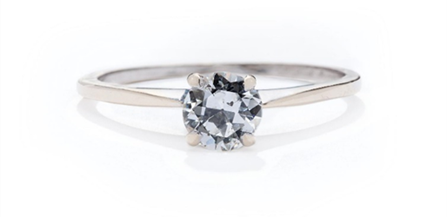 LIFE PARTNER
 
A relationship that has survived the test of time definitely should definitely be celebrated with a beautiful gift, for instance a symbolic piece of jewelry. 
Nothing signifies a deep love better than the warm color of rubies.
This remarkable necklace made of as many as 335 rubies, cut and framed in a floral composition, will be a real cherry on top. These flowers will surely survive longer than the ones in a vase!
However, if you want to show your affection in a more subtle way, choose our earrings with rubies and diamonds or an art deco ring from the 1920s. This ruby and diamond piece has survived for over 100 years, give it as a symbol of your eternal love.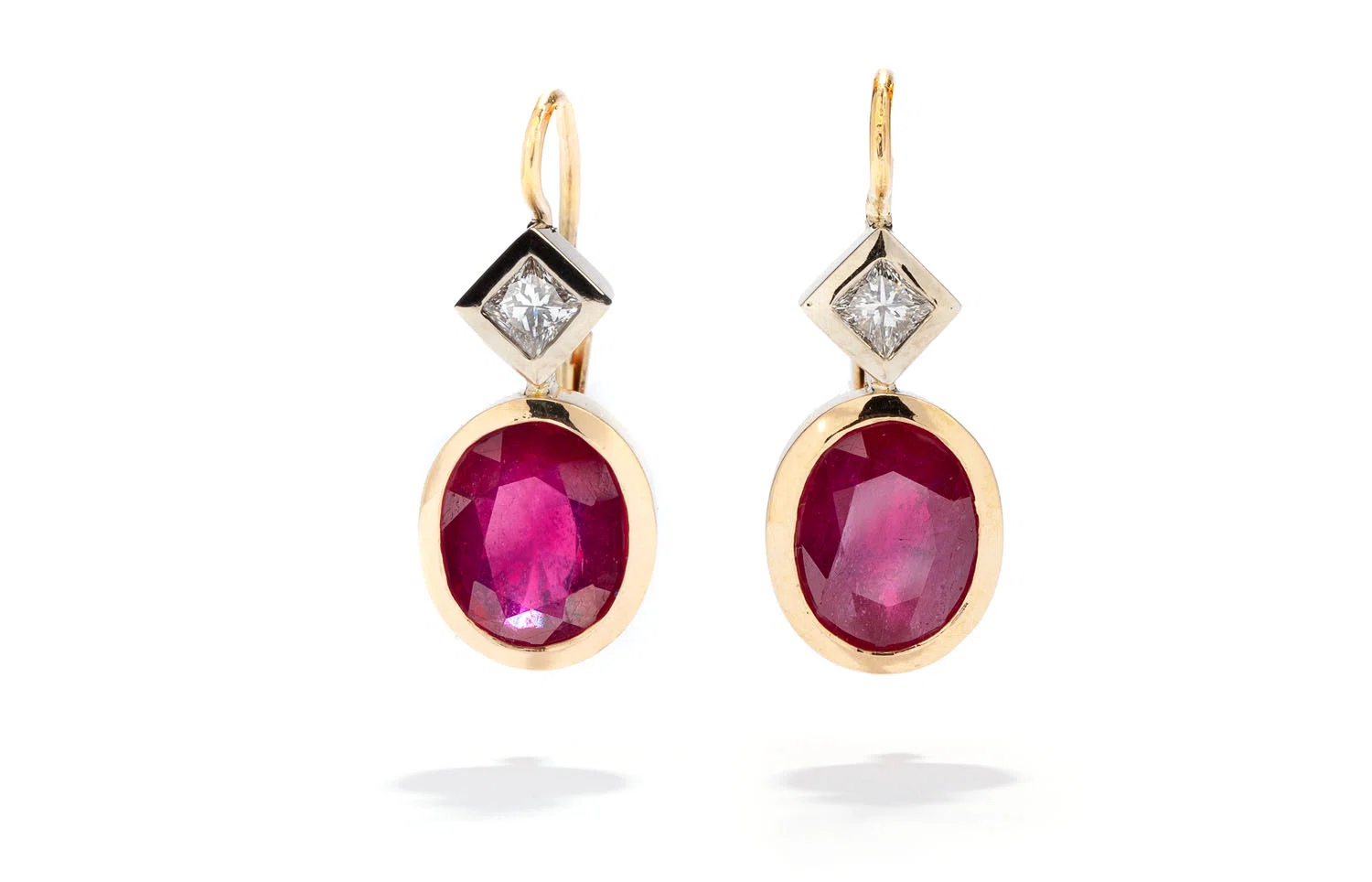 WHEN SHE'S EVERYTHING TO YOU

 
Do you want to tell her how important she is to you, but you don't quite know how to do it?
Let your partner know by giving her this unique ring in the shape of two joined hearts. This special combination of emerald and ruby is not accidental, these two minerals connected with each other by one diamond form a perfect whole – thus making it clear that you two are perfect for each other.
How about an exceptional ring formed into a romantic bow featuring the motif of flowers in blossom? This piece owes its sunny color to the beautiful yellow sapphires that are going to attract her attention, being a symbol of your flourishing love.
 
MINIMALIST GESTURE 
 
Do you prefer simple forms, and minimalism is your middle name? This aquamarine ring by the well-known luxurious Cartier will work perfectly. This simple ring serves as a great setting for the extraordinary stone, which is widely known as a symbol of love, truth, and trust to this day.
A sophisticated diamond bracelet made of white gold is also going to be the perfect choice. It is small in size but will definitely mean a great deal for her.
This is a typical example of "Less is more", as the German architect Ludwig Mies Van der Rohe once said.
 

 
If you are looking for unique jewelry or need personalized advice, do not hesitate and contact us.