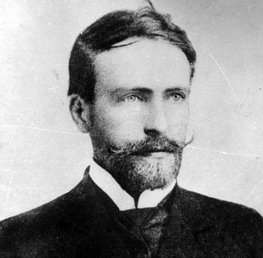 Stanislaw Wyspianski
(1869 - 1907)
About artist
(1869 - 1907)
Dramatopisarz, poeta, malarz i reformator teatru. W latach 1884-85 i 1887-95 studiował w krakowskiej Szkole Sztuk Pięknych (był m.in. uczniem i współpracownikiem Jana Matejki) oraz na Uniwersytecie Jagiellońskim. W latach 1890-94 przebywał za granicą, głównie w Paryżu, gdzie oddziałała na niego sztuka Paula Gauguina, nabistów oraz drzeworyt japoński. W latach 1898-98 był kierownikiem graficznym krakowskiego czasopisma "Życie". W latach 1898-1905 działał m.in. jako inscenizator w krakowskim teatrze. W 1906 roku został docentem w krakowskiej Szkole Sztuk Pięknych. Od 1897 roku był członkiem Towarzystwa Sztuka. Ulubioną techniką Stanisława Wyspiańskiego był pastel. Zajmował się też grafiką (m.in. ilustracje do Iliady, winiety i układy graficzne tygodnika krakowskiego "Życie" oraz publikowanych własnych dramatów). Ważne miejsce w jego działalności, rozpoczętej współpracą z Janem Matejką i Józefem Mehofferem przy polichromii Kościoła Mariackiego, zajmowały projekty witraży i polichromii wnętrz: np. w krakowskim kościele Franciszkanów 1897-1905, w katedrze lwowskiej 1892-94 i wawelskiej 1900-02 (nie zrealizowane). W twórczości plastycznej Wyspiańskiego przeważał portret, w dziedzinie którego reprezentował ekspresjonizm (np. portrety Kazimierza Lewandowskiego i Lucjana Rydla 1898) i pejzaż (m.in. cykl widoków na Kopiec Kościuszki 1904-05). Wyspiański opracowywał scenografie do własnych dramatów, projekty dekoracji wnętrz (np. Towarzystwa Lekarskiego w Krakowie), mebli i tkanin oraz projekty architektoniczne. Był jednym z twórców programu i praktyki tzw. sztuki stosowanej w Polsce, reformatorem grafiki książkowej. W jego stylu widoczny jest zarówno trwały wpływ Matejki, jak i żywe związki z secesją (dekoracyjność, charakterystyczna giętka i kapryśna linia, stylizacje roślinne) oraz wpływy impresjonizmu.
Upcoming auctions
No artworks available now.
Currently we don't have any available works. Contact us, and we'll let you know as soon as they show up.
Contact us