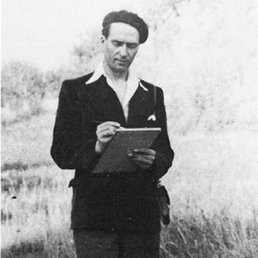 Stanislaw Eleszkiewicz
(1900 - 1963)
About artist
(1900 - 1963)
Malarz, rysownik, projektant mozaik i witraży. Od roku 1914 uczył się w Szkole Sztuk Pięknych w Mirgorodzie. W 1918 roku wstąpił do wojska, a ciężko ranny przez pół roku przebywał w szpitalu. W latach 1919-21 studiował w Szkole Sztuk Pięknych w Atenach. Następnie przebywał w Neapolu i w Rzymie, Persji, a w roku 1923 zamieszkał na stałe w Paryżu, gdzie aktywnie uczestniczył w życiu wystawienniczym. Tworzył w duchu malarstwa kręgu Ecole de Paris. Malował portrety i sceny rodzajowe.
Upcoming auctions
No artworks available now.
Currently we don't have any available works. Contact us, and we'll let you know as soon as they show up.
Contact us