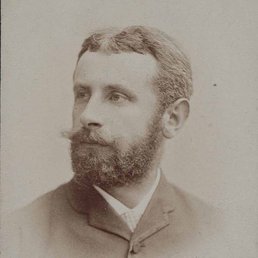 Jozef Brandt
(1841 - 1915)
About artist
(1841 - 1915)
Po ukończeniu Instytutu Szlacheckiego w 1858 wyjechał na studia inżynierskie do paryskiej École des Ponts et Chaussess, ale za namową Juliusza Kossaka poświęcił się studiom malarskim. Przez pewien czas uczył się w pracowni Leona Cognieta, a także korzystał z porad Juliusza Kossaka i Henryka Rodakowskiego. W 1862 wyjechał do Monachium, gdzie rozpoczął naukę w pracowni F. Adama oraz T. Horschelta, a od 17. 02. 1863 studiował w Akademii Monachijskiej, głównie pod kierunkiem K. von. Piloty'ego. W 1869 otrzymał medal 1 klasy na międzynarodowej wystawie w Glaspalast, a od 1878 był honorowym profesorem Akademii. Na stałe osiadł w Monachium, gdzie w 1866 założył pracownię, która skupiała wszystkich przebywających w tym mieście polskich artystów. Od około 1875 prowadził rodzaj nieurzędowej prywatnej szkoły dla młodych malarzy, głównie Polaków. Monachium opuszczał jedynie w miesiącach letnich, które spędzał w swoim majątku Orońsk pod Radomiem oraz podróżując po Podolu, Wołyniu, Ukrainie i europejskiej części Turcji. Był czynnym działaczem Münchener Kunstverein - w latach 1864 - 1913 był członkiem zwyczajnym tego stowarzyszenia, a w roku 1874 i 1875 był członkiem zarządu. Zdobył ogromne powodzenie wśród publiczności oraz wiele najwyższych odznaczeń i tytułów - w 1891 otrzymał wielki złoty medal na międzynarodowej wystawie w Berlinie, od 1875 był członkiem berlińskiej Akademii Sztuki, od 1878 honorowym profesorem Akademii Bawarskiej, a od 1900 członkiem honorowym Akademii Sztuk Pięknych w Pradze. Był przede wszystkim malarzem batalistą. Scenerią przedstawianych przez artystę wydarzeń były najczęściej wschodnie kresy siedemnastowiecznej Rzeczpospolitej, w epoce wojen kozackich i najazdów tatarskich. Główne motywy obrazów artysty to kozacy, Tatarzy, lisowczycy, rycerstwo polskie XVII, gdzie najważniejszą rolę odgrywały konie w efektownych ruchach i barwne postacie jeźdźców w ferworze walki, także sceny z polowań i hałaśliwych bazarów. Obrazy artysty znajdują się prawie we wszystkich muzeach polskich, a także w zbiorach i kolekcjach prywatnych w Europie i Ameryce.
Upcoming auctions
No artworks available now.
Currently we don't have any available works. Contact us, and we'll let you know as soon as they show up.
Contact us