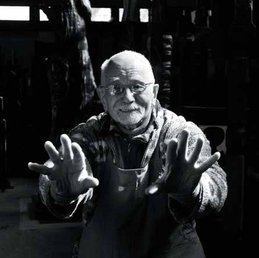 Henryk Musialowicz (1914 - 2015)
About artist
(1914 - 2015)
W 1939 ukończył warszawska ASP, gdzie studiował pod kierunkiem Feliksa Szczęsnego Kowarskiego oraz Leonarda Pękalskiego. Należał do grupy "Warszawa". Malarz, grafik i rysownik nie związany z żadną grupą ani orientacją artystyczną. Używa różnych technik (pędzel, pióro, techniki graficzne, tusz) stworzył monotematyczne serie, m.in. "Dno morskie", "Wojna przeciw człowiekowi", "Portrety z wyobraźni", cykle "Reminiscencje", "Epitafia", "Rodzina". Maluje obrazy z syntetycznie ujętymi formami i postaciami, o bogatym tle i fakturze reliefowej, zajmuje się też malarstwem ściennym i witrażownictwem (projekt witraża do Mauzoleum Walki i Męczeństwa w Alei Szucha w Warszawie).
Upcoming auctions
No artworks available now.
Currently we don't have any available works. Contact us, and we'll let you know as soon as they show up.
Contact us