Zbigniew Rychlicki, illustration. Floppy bear and merry bunch
"Books accompany children from the earliest years of their life. In these first years, a child begins to explore the world, not through letters but colorful, legible illustrations. They aim to arouse interest with their content, stimulate imagination, and help in gaining the elaborated knowledge about the contemporary world."

Zbigniew Rychlicki
i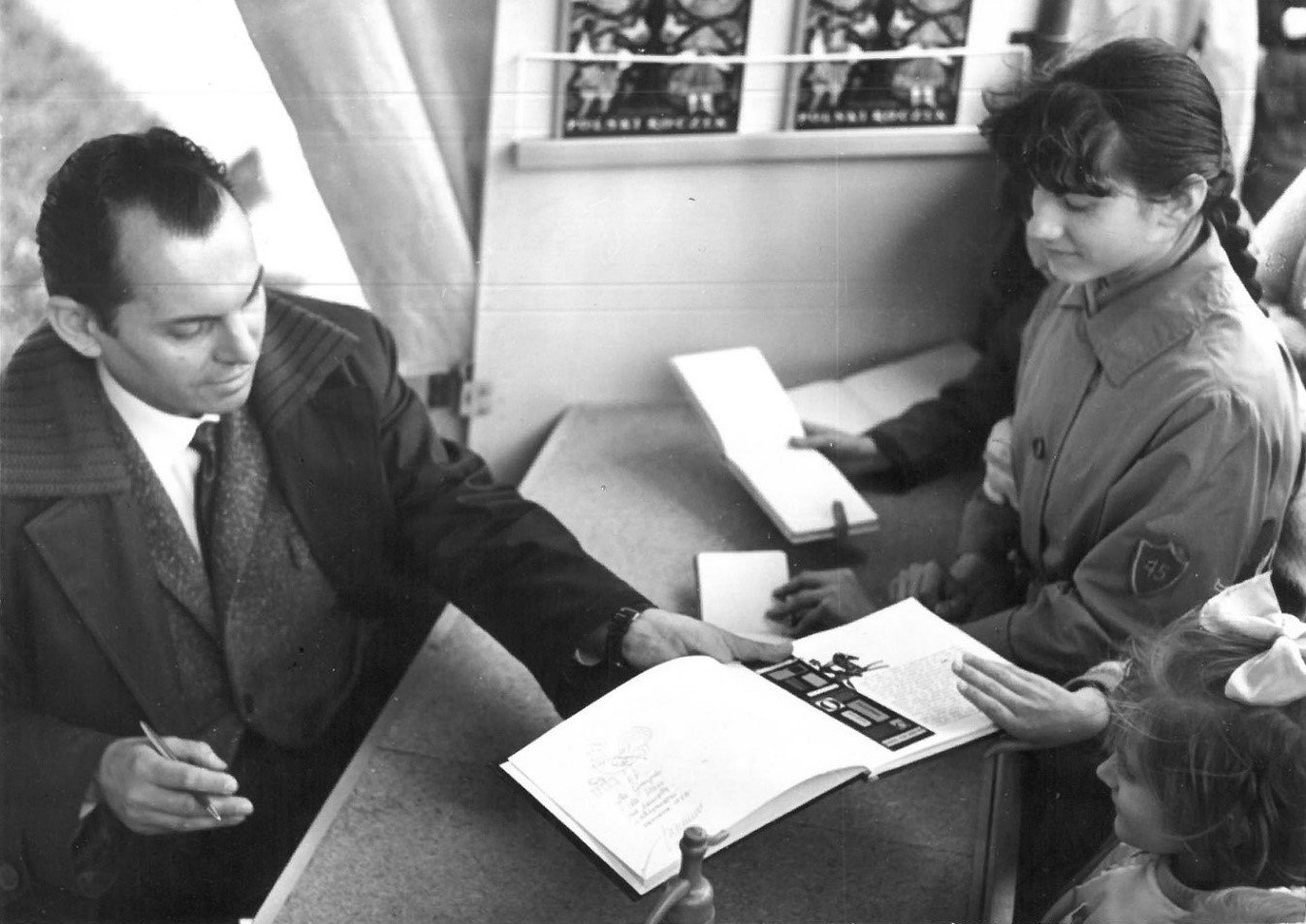 Zbigniew Rychlicki worked with the utmost commitment for more than forty years. He won over twenty Polish and foreign awards and distinctions, including the Hans Christian Andersen Prize, awarded by the Jury of the International Board on Books for Young People (IBBY), in the field of illustration for his outstanding artistic achievements (1982). The artist illustrated over one hundred and fifty books and made thousands of drawings.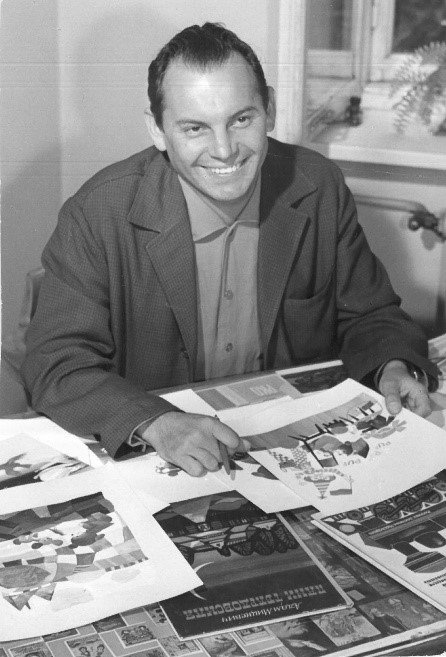 Zbigniew Rychlicki designed the layout of Miś magazine, created the character of the Floppy Bear (Miś Uszatek) and illustrated, among others,"From Thing to Thing" ("Od rzeczy do rzeczy") by Wanda Chotomska, "Please, Mr Elephant" ("Proszę słonia") by Ludwik Jerzy Kern, "Plastuś's Diary" ("Plastusiowy pamiętnik") by Maria Kownacka, "Gulliver's Travels" by Jonathan Swift, "The Mysterious Island" by Jules Verne.
For over thirty years he had been working as the chief graphic designer at the Nasza Księgarnia Publishing Institute.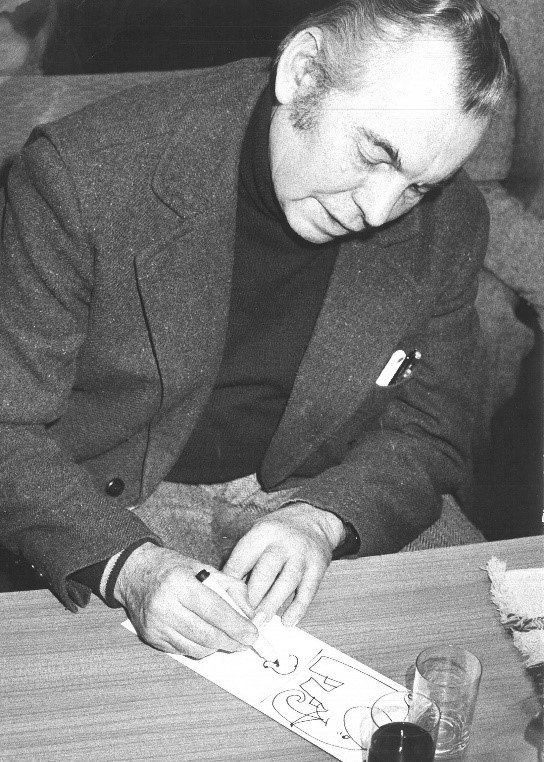 "Everything started in Krakow, where Rychlicki spent the war. He studied at the Institute of Fine Arts where he polished his skills (which turned out to be useful for his underground activities in forging stamps for fake German Kennkartes). He drew and painted a little. Afterward, with the end of the German occupation, receiving a positive recommendation letter from the Institute, and having a profuse drawing oeuvre, he began studies at the Academy of Fine Arts. Later, the artist often recalled his first book (''Polish Dumpling's Tramping"/"Jak polska Pyza wędrowała'' by Hanna Januszewska), which he illustrated in Krakow as a 25-year-old.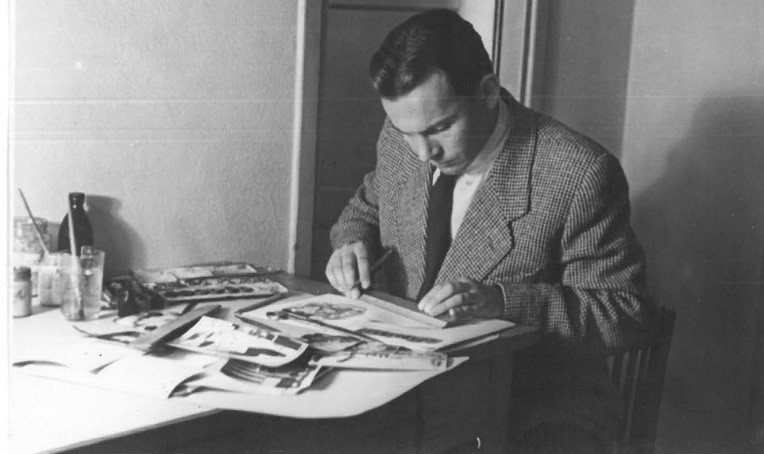 After that, he worked for a couple of years in Łódź, where he became involved as an author of covers with the emerging publishing houses Książka i Wiedza and Czytelnik. The artist designed posters, as well as decorations and characters for the Studio Filmów Rysunkowych. Eventually, he took the position of graphics manager of Przyjaciel weekly. As a manager, he moved to Warsaw, collaborating at that time also with Świerszczyk children's biweekly. In the capital, he instantly (at least in the sense of becoming aware of his profession's ethos and possibilities) started attending classes conducted by Jan Marcin Szancer (from the previous generation of illustrators) and Olga Siemaszko (an older colleague from his generation), who also collaborated with Świerszczyk. The artist was thirty-one years old when he took up the position of artistic and graphics director of the Nasza Księgarnia Publishing Institute. He stopped working there only after his passing away.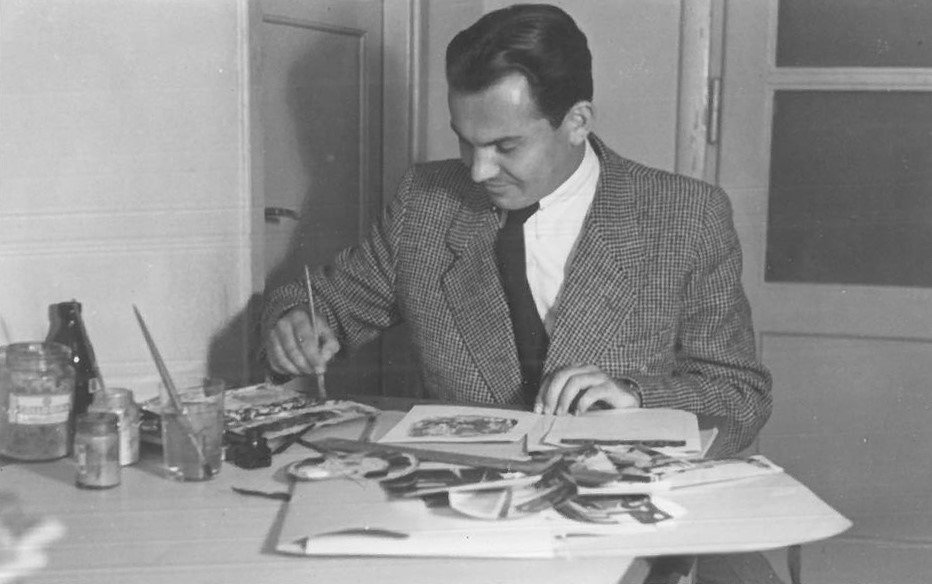 Accordingly, he was professionally active for thirty-six years in two culture-forming fields (not counting his own creative activities). Assuming that illustration constitutes at least half of the functional value in children's books, at least half of the editorial success of the publishing houses depends on the work of the graphics artists and their leader. That is for one thing. Secondly, (this statement was confronted with the opinion of the most preeminent illustration teacher at the Academy of Fine Arts, Janusz Stanny) it is difficult to overestimate the role of the artistic director of the children's publishing house, who by taking over the illustration graduates of the Academy of Fine Arts and welcoming them to pursue a apprenticeship, in addition, later employing them under works contract, learned how to deal with being thrown into the deep end. In conclusion, we should bear in mind these facts about Rychlicki whenever we read biographical notes by illustrators of a younger generation in which they talk about their cooperation with the Nasza Księgarnia publishing house.

 

Stanisław K. Stopczyk, Illustration Catalog, Art Exhibition Office in Zamość