Women, at which men shoot
The displayed work by Izabella Gustowska is in fact a diptych, a set of two works: "Shield I" and "Shield II". They were both created in 1976, i.e. about four years after the artist graduated from her studies in Poznań, and therefore in the early period of her career. Even then, her art was marked with the spirit of feminism. This ideological quality of Gustowska's activity, combined with her interest in formal experiments, ensured the artist a permanent and high position in the Polish artistic environment - as a feminist creator and as an experimental graphic artist.
In this, as in many other works by Gustowska, we deal with a model selected from the artist's entourage. This is not an anonymous model. The artist presented her naked figure in each of the "Shields". Then she marked the erotic zones of her body. And cut out holes in these places. To give the impression of a bullet hole. The work is therefore intended to give the impression that it has been shot, mutilated, or subjected to violence.
According to the artist's intention, "shooting" the painting was to be a symbol of aggressive, male-based sexual activity against women. The artist herself described it as follows:
"I remember marking the erogenous zones on Barbara's body and I thought she was like a target that men shoot at"
(Izabela Gustowska, Izabela Gustowska pamiętam jak…, red. Magdalena Piłakowska, Adrianna Sołtysiak, Sopot 2015, p. 76).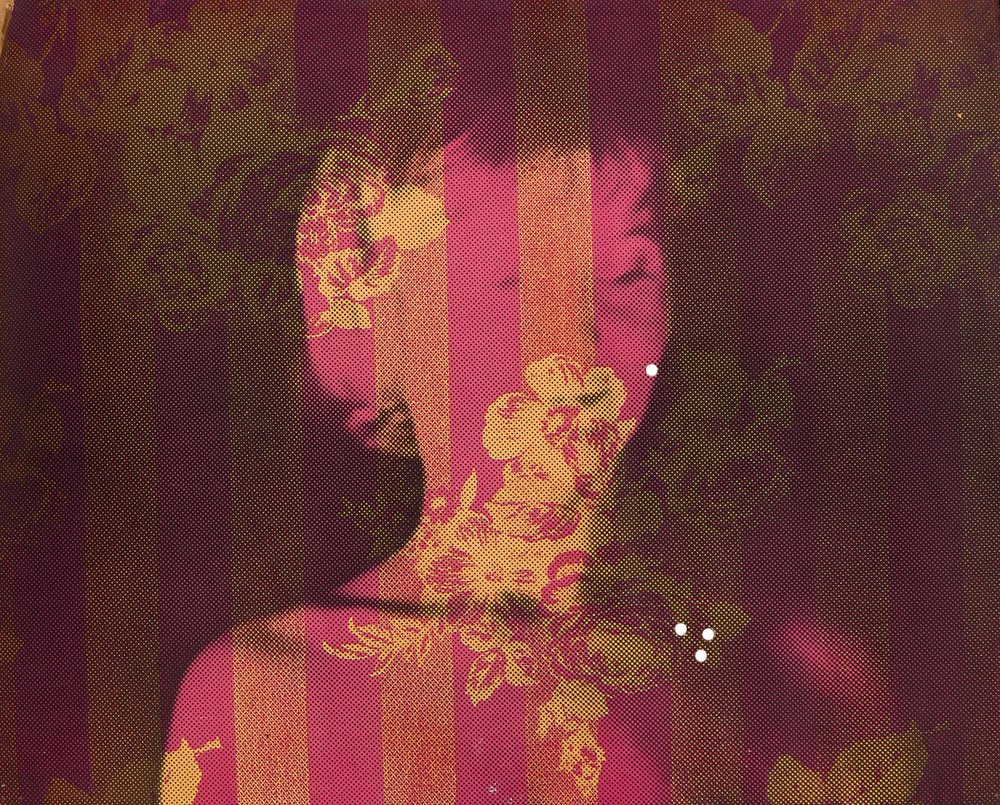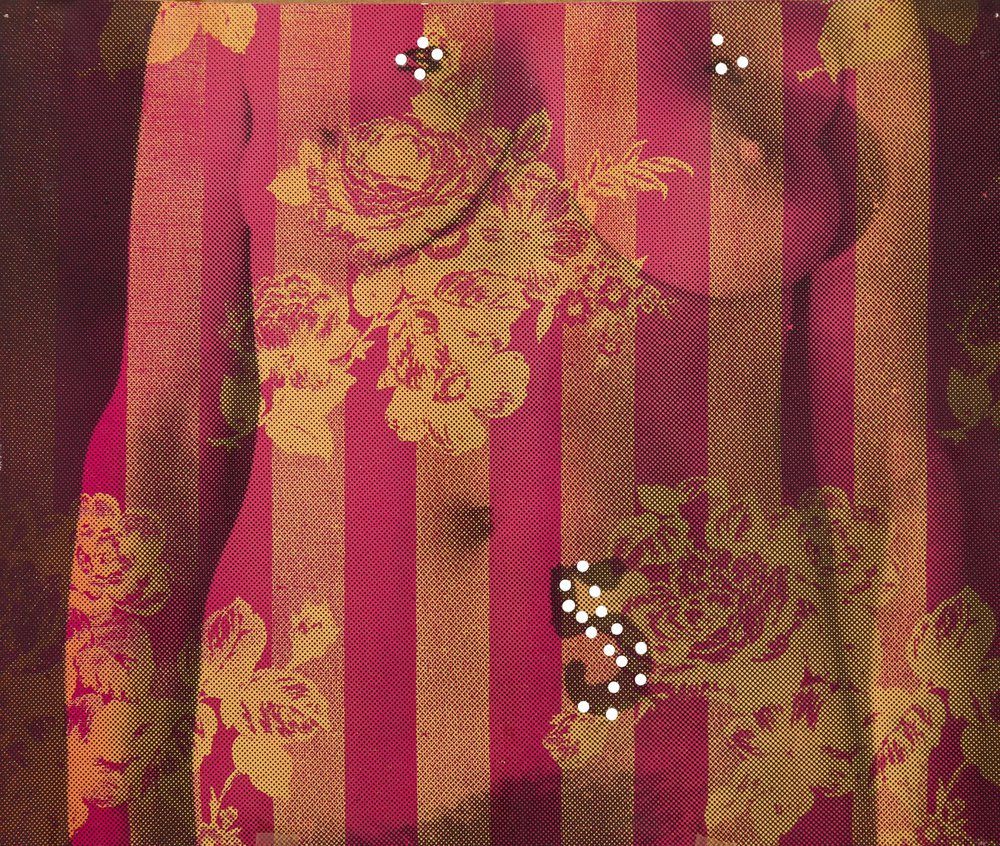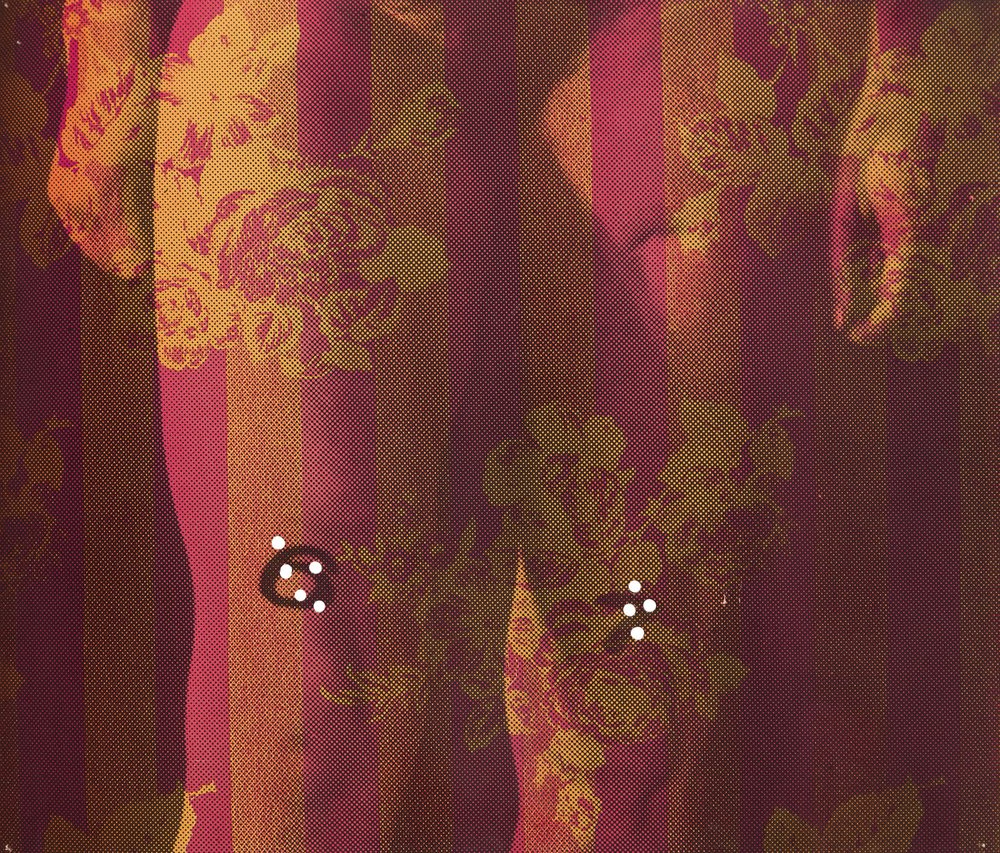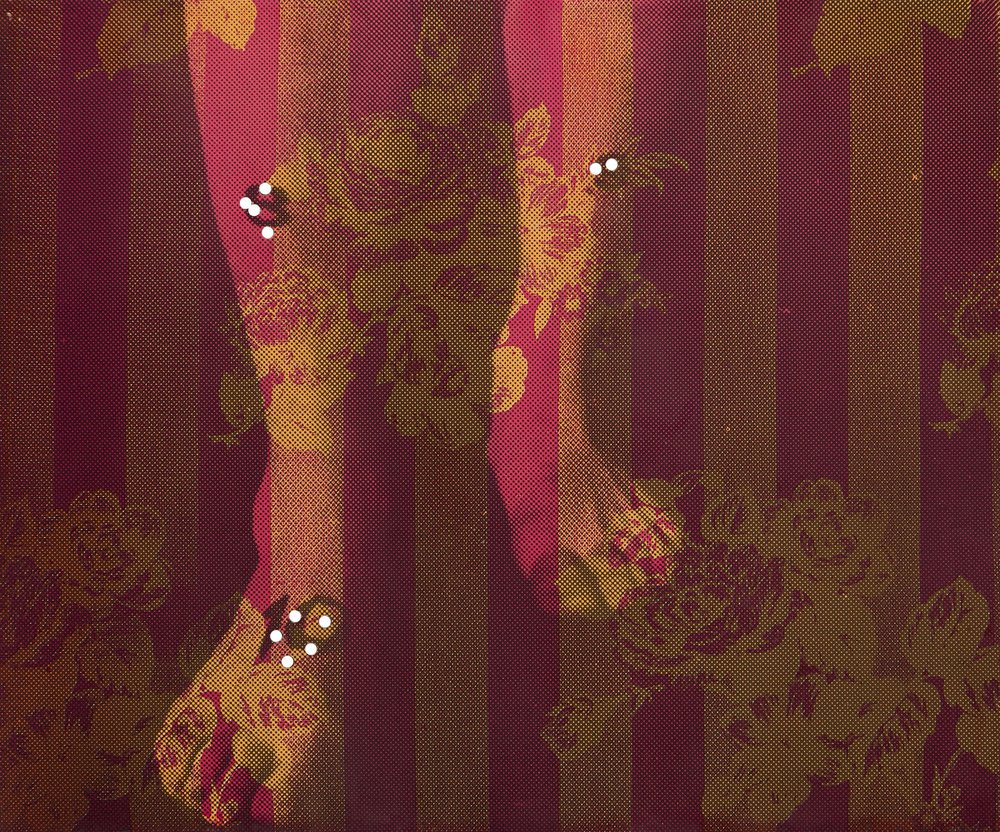 "Shield I" and "Shield II" are seemingly two classic nudes. The view of a naked female body has been widespread for centuries in European art. Numerous paintings depicting naked goddesses or mythological figures were painted often and not by accident by male painters. The perception of this fact by feminist artists was used in their art - painting a female nude by a woman gained a different, new character. The sight of her was not subordinated to male tastes and erotic fantasies. In the presented work by Gustowska, which is a graphic image of a woman created on the basis of a photograph, the conceptually understood male oppression, perceived by feminist artists, gained a visual representation, its symbols are the mentioned "bullet holes".
Gustowska's work takes up a historical topic for feminist thought and feminist art - characteristic of the 1970s - but at the same time extremely topical. In the days following the #metoo discussions, this work gains an incredibly contemporary twist.