Papcio Chmiel: The father of polish comics
"I thought and invented mindlessness." It will be put before a sentence that does not make sense. "


"Have you read Norwid? -  who wrote it?"


"Why are you standing instead of dancing? I dance, this is a new style of motionless dance."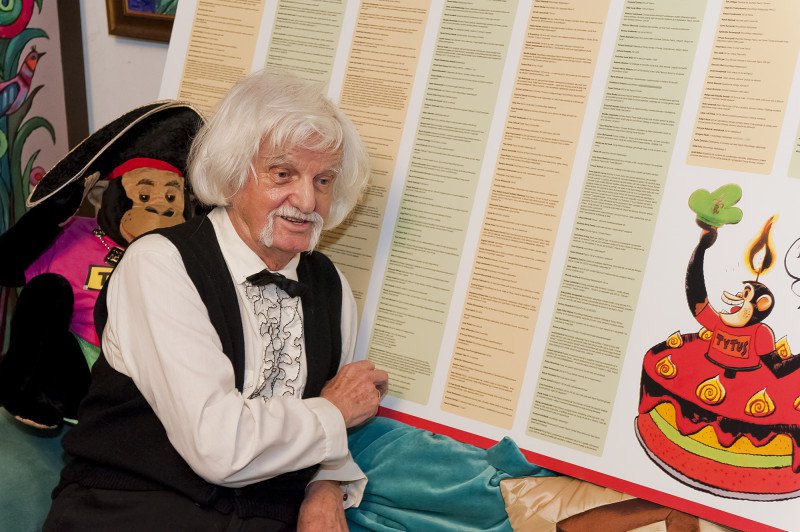 These and other one-line jokes were spoken by the most famous Polish chimpanzee, Tytus - one of the three title characters of the series "Tytus, Romek and A'Tomek" created by Henryk Chmielewski. The father of Polish comics died on January 21 in 2021. Papcio Chmiel, as he was more widely known, was characterized by vital energy, wit and joy of life. "I always wanted to connect people. Have fun. Deflate them. I live on jokes, so I will joke until I die. And I still have some time left till i hit a hundred" (https://www.rp.pl/Kultura/306079946-Papcio-Chmiel- Nie-biore-zycia-za-powaznie.html, accessed February 16, 2021). He did not live to see the 100 years (although he was close, he died at the age of 97), but, as he planned, he worked till the end, created and brought a smile to the faces of more and more generations.
A comic book icon with a legendary biography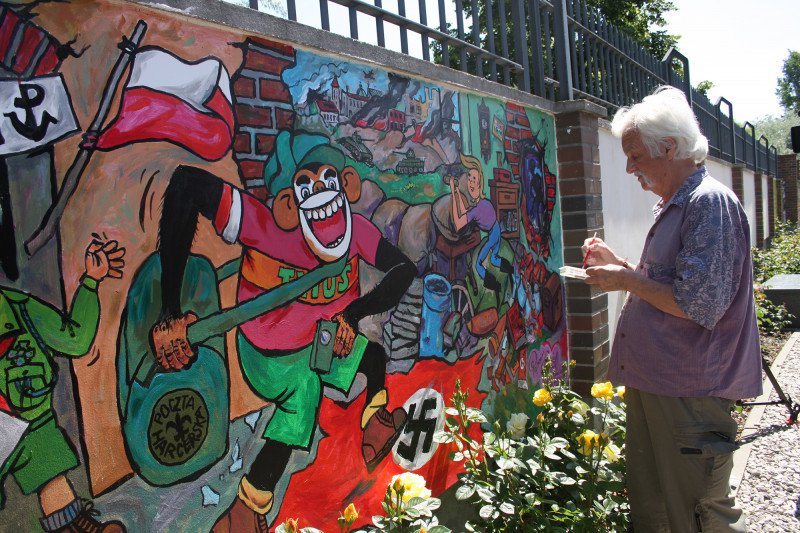 Papcio Chmiel is a legend of Polish comics. His life intertwined with the great events of the 20th century. The Varsovian was a soldier of the AK and fought in the Warsaw Uprising.
"Chmiel, the army is being organized, the Polish army is being organized, I already joined, I am even the scoutmaster" - as recalled byJanusz Mierkowski. "Would you like to come in too?" "Well, of course" "I got the nickname Jupiter because Janusz had the nickname Mercury and he came up with the idea that all the soldiers on his team must have planitary nicknames"  "This is how I became the star "(https://www.1944.pl/artykul/94.-urodzin-papcia-chmiela,4673.html, accessed: February 16, 2021).
Papcio Chmiel immortalized the uprising by transferring his heroes to the insurgent battlefield in his comic "Tytus, Romek and A'Tomek as Warsaw insurgents from 1944 drawn from Papcio Chmiel's imagination". The comic book started a series of historical drawings in the artist's oeuvre. Later, among others, charts about the Battle of Grunwald and the history of Lower Silesia, to which Chmielewski read the chronicles of Gallus Anonymus, Długosz and Wincenty Kadłubek (https://www.rp.pl/Kultura/306079946-Papcio-Chmiel-Nie-biore-zycia-zbyt-powaznie.html accessed February 16, 2021). Papcio Chmiel also painted a mural at the Warsaw Uprising Museum, on which Tytus with a saber, during a fight, tramples a flag with a swastika. In this way, he wanted to interest the young generation in the subject of the uprising.
How did the idea for the adventures of three original friends arise?
 

"Polish comics were mostly a rough cut from the West. When I decided to create something original, I had a cosmic idea. Literally. I set the action in a galaxy. I made two boys: thin, tall Romek and fat, short A'Tomek. In the rocket they met an experimental monkey they called Tytus. The title even rhymed: "Tytus, Romek and A'Tomek". But even though I prepared ten episodes, there was no permission to print the comic in Poland " (https://www.rp.pl/Kultura/306079946-Papcio-Chmiel-Nie-biore-zycia-zbyt-powaznie.html, accessed: 16.02.2021).
However, the comic was recognized by communist decision makers as carrying "imperialist" content, and therefore its printing was blocked for two years. The events of politics - ̶ the space race between the US and the USSR during the Cold War helped. When the USSR launched the first sputnik into space, interest in space grew. According to the anecdote, the comic was approved for publication in "Świat Młodych" thanks to the ten-year-old son of the secretary of the Press Department of the Central Committee, who very much enjoyed reading it. It was decided that the publication could be useful and turned a blind eye to the AK past of its creator. From that moment on, Chmielewski had to maneuver between the requirements of censorship, the content required by propaganda, and freedom of expression. After the fall of communism, its heroes stopped being scouts. Tytus joined NASA, which interestingly so ... son of Chmielewski currently works for!
A gentleman with a characteristic hairstyle and mustache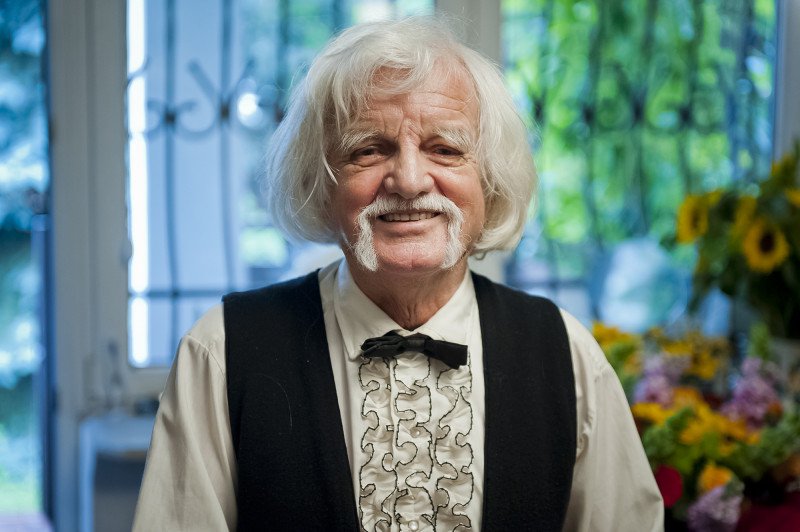 "Human life is more important than someone else's interests".
The Warsaw illustrator was awarded the Commander's Cross of the Order of Polonia Restituta, the Order of the Smile and the "Gloria Artis" Gold Medal for Merit to Culture.
Papcio Chmiel, being an artist, also remained a kind man and did not create barriers around himself. He was eager to meet people, sharing his time and energy. He did not refuse requests for a commemorative entry. He believed that as an artist he belongs to the people. Young at heart. He had youthful sparkles in his eyes, as described by Jan Ołdakowski, head of the Warsaw Uprising Museum(https://www.rmf24.pl/kultura/news-papcio-chmiel-nie-zyje-tworca-komiksow-o-tytusie-romku-i-a-t,nId,5002645, accessed: 16.02.2021). The artist's funeral took place in Powązki. His body was buried in the family grave at the Bródno Cemetery.
"Drawing helps me. I do not get sick. I suffer from various malfunctions of my body, but this suffering is not so bothering me enough that I cannot work. I will draw until I die, and I assumed that I would reach a hundred. My funeral should therefore take place no earlier than June 7, 2023. Today I invite all readers to the Bródno Cemetery in Warsaw. Aleja 18 D, row 6, grave 5 "
(https://www.rp.pl/Kultura/306079946-Papcio-Chmiel-Nie-biore-zycia-zbyt-powaznie.html, accessed: 16.02.2021).