Glass • Art • Design
At this year's first Glass • Art • Design auction at DESA Unicum, over 160 carefully selected pieces will be presented, including both unique and functional glass.
Glass compositions by the most creative Polish glass artists stand out with their precision of workmanship and an extraordinary form. The April edition of the glass auction includes as many as three unique forms of Henryk Albin Tomaszewski's design, which belong to objects extremely sought after by collectors. Three sculptural forms by Ireneusz Kiziński will also be on the line, including a form from the series "Dancing Eurydyki", which is a record of the movement of two finely shaped elements. 
The auction offer also includes various projects by Władysław Sawczuk. From a set of glasses and candlesticks with simple, geometric shapes, to massive, slow-formed structures with a thick bottom. A special place at the upcoming auction will be occupied by a glass sculpture by Czesław Zuber, a designer known in Poland primarily for industrial projects for the Barbara Glassworks in Polanica-Zdrój. The work was created after the artist emigrated to Paris, during which Zuber abandoned metallurgical techniques in favour of multi-coloured sculptural works. The interest of collectors can also be aroused by two extremely expressive, sculptural works by Ludwik Kiczura and the hand-formed composition "Spirit", made from coloured glass, from the most famous series of works by Michał Diament. The richness of colours and precision of workmanship delight glass created by Maria Veltuzen-Nagrabecka and Leszek Nagrabecki.
There will also be several projects by other outstanding creators of Polish design - Zbigniew Horbowy, Jan Sylwester Drost, Adam Jabłoński, and Kazimierz Krawczyk. Interesting objects include, in particular, drink sets with the "frosted frost" effect designed by Horbowy, created for Polmos in Zielona Góra. The vases, mugs and goblets made by the Krakow branch of the Glass Institute in Warsaw also delight us with their original forms and richness of colour.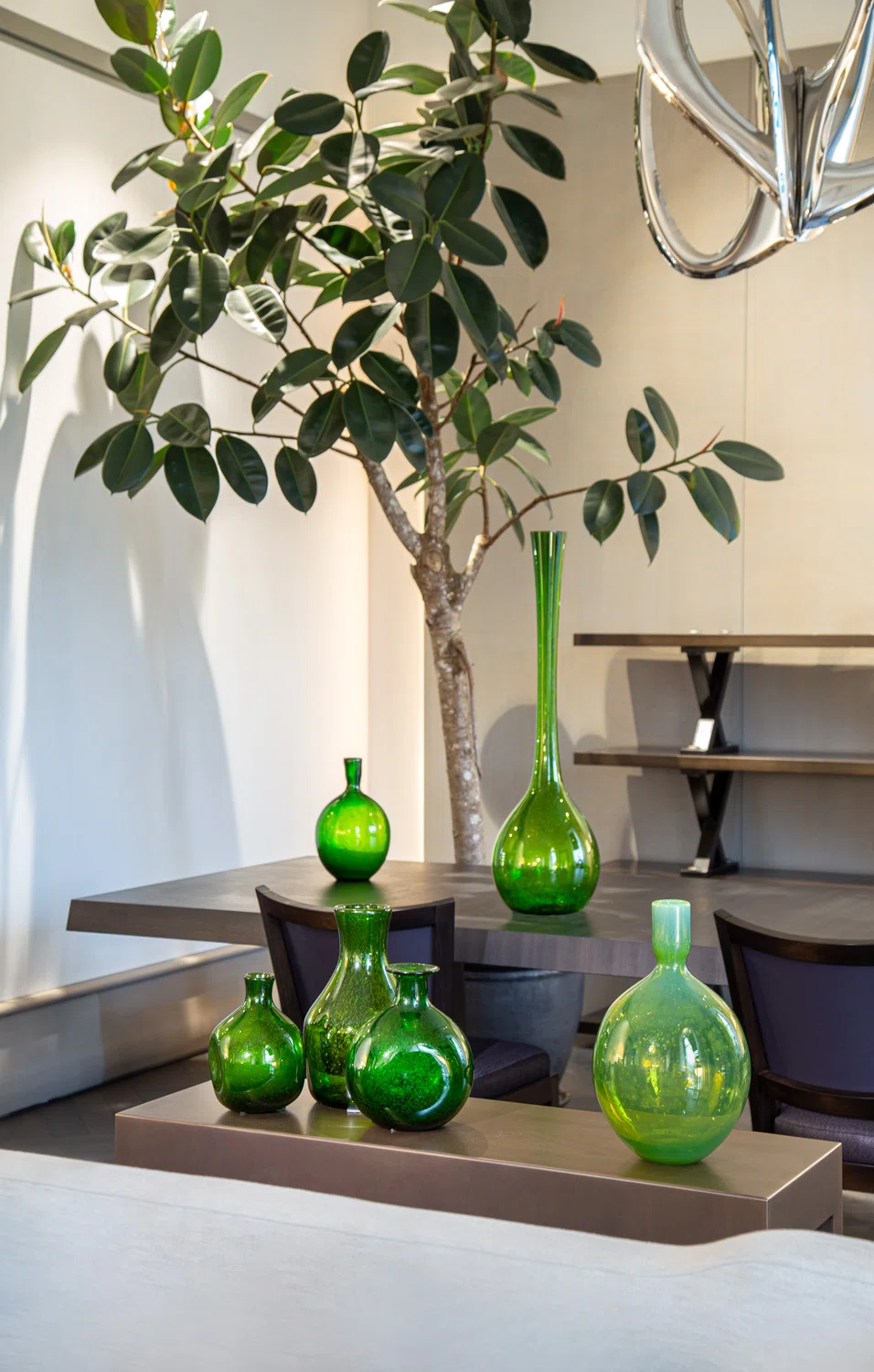 Glass made by contemporary artists deserve special attention. The decorative forms of Aleksandra Kujawska, last year's winner of the DOBRY WZÓR competition, are distinguished by their innovation and original design. DESA Unicum will also present a form from the "Growth" collection by Agnieszka Bar, which grew out of a combination of braiding and glass making. To form hot glass vessels, the artist uses a base made of wicker braids. The presented forms also include designs by Szymon Lubiński, a member of the Luxus Group from Wrocław, who uses found objects that were once mass-produced to create his glass assemblages.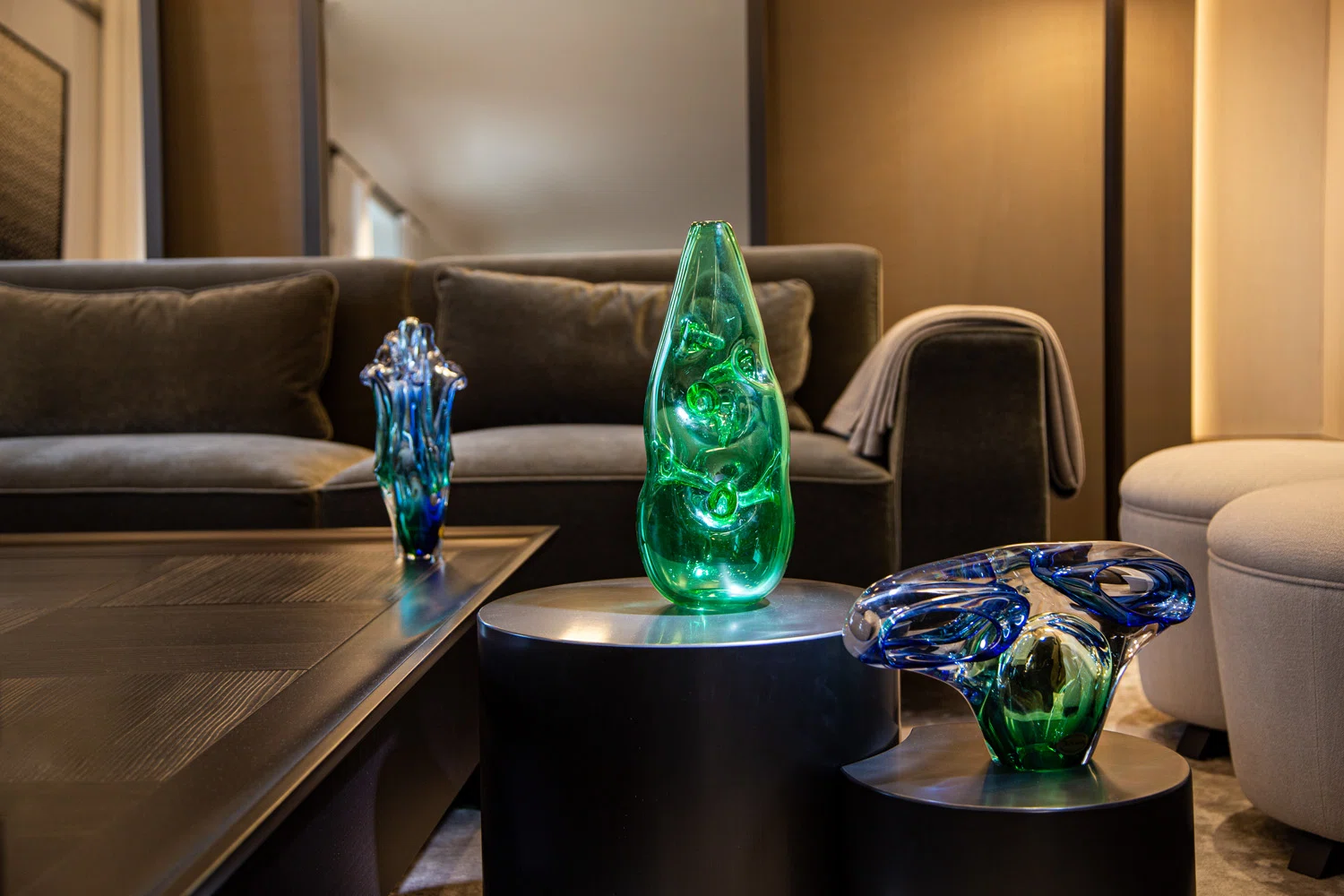 All items offered during the auction "Glass. Piece. Design " will be presented at the pre-auction exhibition, available from April 12th to April 21st during the opening hours of the DESA Unicum auction house.
The auction will be accompanied by the next edition of DESA Design Days. On April 13th, we invite you to attend a guided tour of the exhibition led by DESA Unicum expert Cezary Lisowski and Anna Maga from the National Museum in Warsaw.