Decade of Rebellion. Polish Art of the 1980s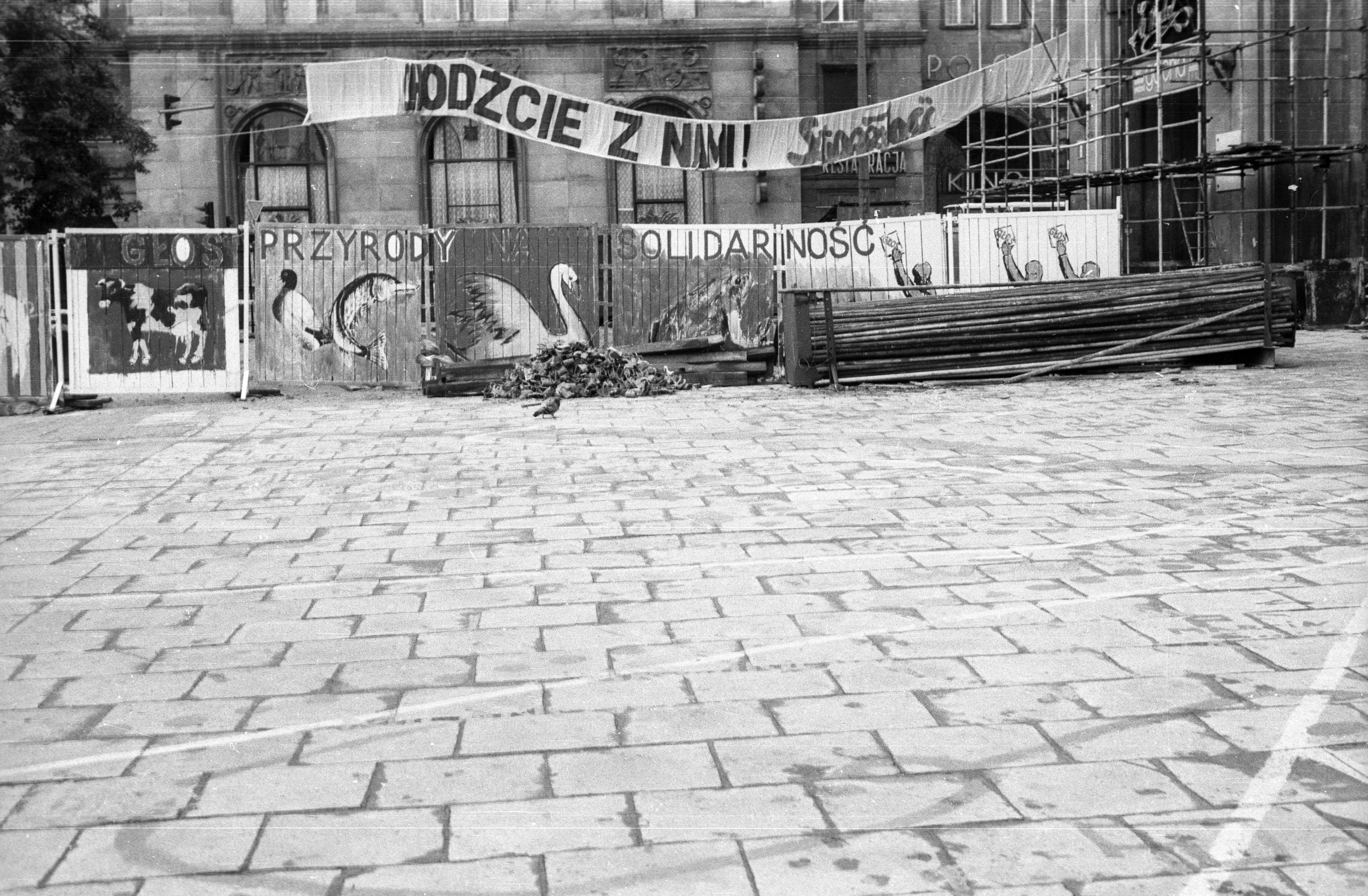 The 1980s was a difficult time in the history of Poland. The decade began with the August strikes on the Coast in 1980, and ended with free elections on June 4, 1989. It was a moment of intensified political tensions and sharp responses by the communist state to the attempts of regaining freedom. The end of 1981 was marked by the declaration of martial law, suspended only after a year, and lifted in 1983. General Jaruzelski's decision resulted in a wave of persecution, internment and imprisonment of citizens. As a result of the rulers' activity, many left the country, not even counting on returning to their homeland. Another aspect influencing the tragic quality of life of Poles was the terrible state of the economy and the daily struggle for a dignified survival. After all, it is a time of great depression and no prospects for any improvement of the situation.
In the face of these tragic events, the native art scene and the multitude of campaigns by Polish artists turned out to be an amazing phenomenon. There has been a tremendous mobilization of the environment. Due to the dissolution of some art institutions, such as ZPAP, the artists began to look for other methods of operation. Exhibitions were held in private homes and churches. The 1980s was the first time in many years during which the artistic community began to react lively to and become involved in current events. After years of creating abstract and neo-avant-garde art, Polish artists for the first time on such a large scale began to take into account political references in their activities.
You could observe various artistic activities in specific centers in Poland. The oldest generation, focused around symbolic painting, at the same time rooted in realism, operated in Krakow as a group called "Wprost". Graduates of the Warsaw Academy from the 1980s, associated under the banner of Gruppa, began to create in the aesthetics of neo-expression. Another important point on the map turned out to be Łódź, where the Łódź Kaliska group was active, publishing a modern zine entitled "Tango". Apart from them, it is also worth mentioning the activities of Wrocław artists, and above all, the "Orange Alternative", with Major at the forefront, known from street performances. Representations of almost all the most important trends of this period were included in the auction catalog "Decade of Rebellion Polish Art of the 1980s"..