Classics of illustration
The era of Stalinism was coming to an end in the 1950s, together with the communist praise for work combined with the idea of the country restoration. The artistic thaw was related to broadly understood expressive realism and emerging modern art. Polish modernism of the late 1950s stood in opposition to socialist realism, emphasizing art's independence from any political ideology. Avoiding directly formulated political or social statements, it did not pose a threat to the system and the authorities. The artists created stylistically diverse and innovative art, coping with censorship, propaganda, and lack of materials. At that time, illustration began to propel forward, and subsequent artists, awarded at world exhibitions and international competitions in the 1960s, solidified the position of Polish illustration. The holiday offer includes works by outstanding representatives of the Polish School of Illustration, that is Józef Wilkoń, Bohdan Butenka, Zbigniew Rychlicki, Jerzy Flisak, Anna Gosławska-Lipińska, Gwidon Miklaszewski, Zbigniew Lengren, Stefan Wielgus, Andrzej Czeczot, and Edward Lutczyn. First in the offer are the works by the visiting artists from New York, who represent the commercial style characteristic of American pop culture.
Józef Wilkoń's outstanding artistic output consists of over two hundred illustrated books for children and adults, translated into over twenty languages. Cooperating with the most important publishing houses, he developed a characteristic painting style that was distinguished by the dynamics of the painterly spot and graphic discipline. Synthetic shapes, often organic and animal, were created with a few strokes of a pen or a brush. Wilkoń was not interested in idealization, but in getting closer to natural forms and capturing movement. The artist rarely dealt with presenting people, but he took advantage of the possibility of showing human features through psychological animal portraits. The work of Marc Chagall and the tradition of depictions associated with the culture of the Far East had a significant influence on the artist's style.
Zbigniew Rychlicki was the first and only Pole to be honored with the prestigious, international Hans Christian Andersen Award. His artistic sensitivity was greatly influenced by the folk culture and childhood spent in the countryside. Growing up, he read and was fascinated by such magazines as Płomyczek, Płomyk, Iskierki.

The most recognizable character created by Zbigniew Rychlicki in collaboration with the poet Czesław Janczarski is Miś Uszatek ("Floppy Bear"). Since his "birth" on 6 March 1957, the teddy bear with a floppy ear has been invariably adored by children. In the 1970s, an animated series was created at the request of TVP Polish Television, which turned out to be a huge success. The adventures of "Miś Uszatek" have been followed by children in over twenty countries, including Japan, Brazil. In Finland "Miś Uszatek" is called "Nalle Luppakorva", and in Slovenia "Medvedek Uhec".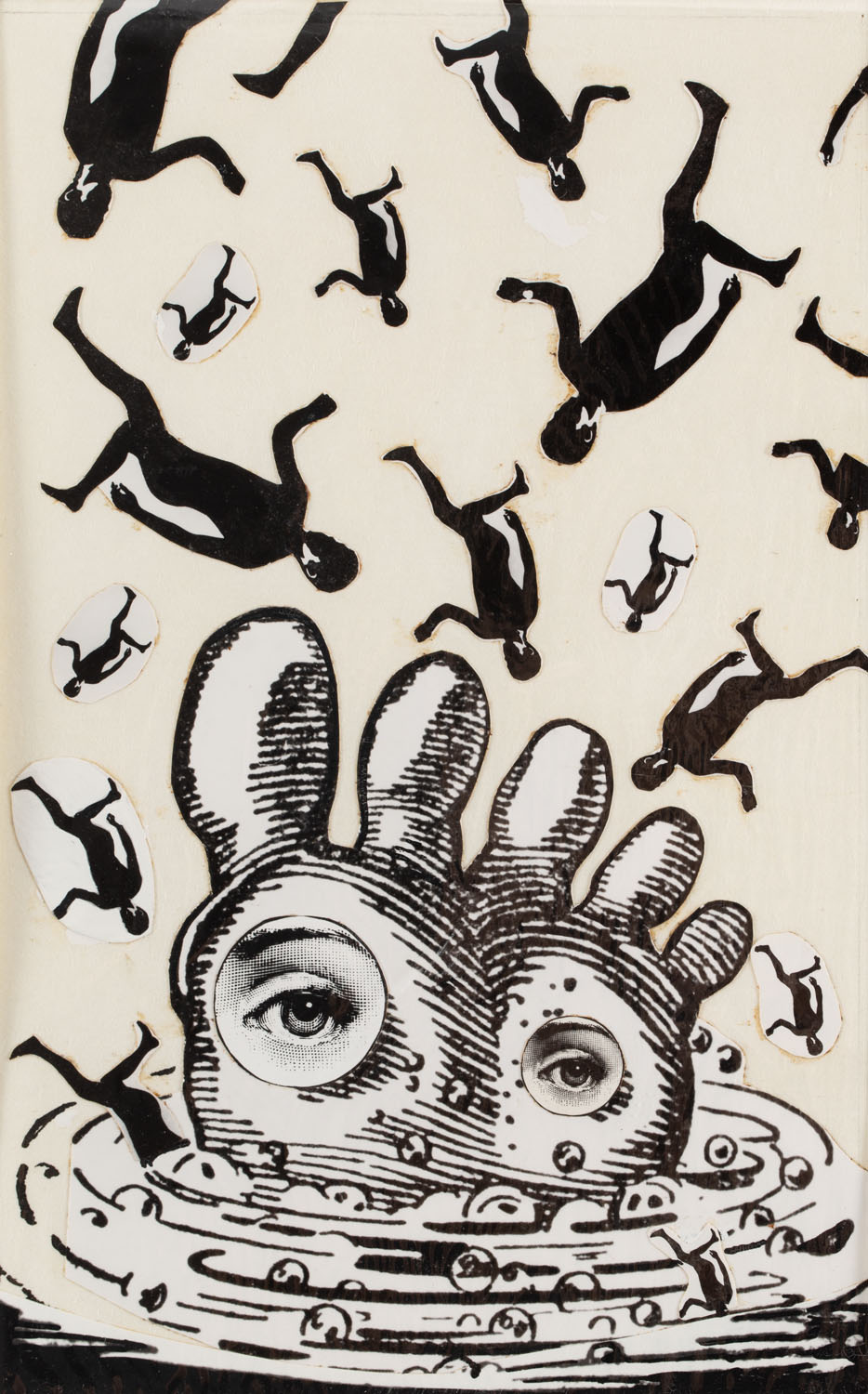 Bohdan Butenka's works are characterized by their lapidary style, brilliant wit, brachylogy, and surreal comparisons. The artist was keen on using humor, the paradox of literalness. He developed his individual, avant-garde style of combining text with images, perfectly matching the proportions when designing single pages as well as entire books. Butenko learned classical illustration in the studio of Jan Marcin Szancer and developed his own aesthetics, consciously entering into a dialogue with tradition. He was also a very mysterious, modest man whose strong personality was noticeable in his works. Every quarter the artist appeared in the editorial office with a charming smile, a large briefcase, from which he would take out a bundle of sheets signed "Butenko pinxit". He approached books with extreme precision and treated young readers as adults with all due respect. The artist was familiar with the trends in Western art. Butenka had enormous knowledge, which he smuggled in his books for children.
Jerzy Flisak was the author of popular satirical press drawings published, in e.g. Polityka, Świat weekly, Świerszczyk, Kultura, Polska, Przegląd Kulturalny magazines. He owes his press debut in 1950 to the competition of Szpilki magazine, for which he eventually worked as a graphic editor. The artist's boundless sense of humor resulted in a magnificent miscellaneousness. He handled color and inventive typography with ease. The artist also created a series of caricatures depicting famous figures on the Polish political and cultural scene. Thanks to his synthetic style, Flisak was able to capture the most important features of the portrayed person.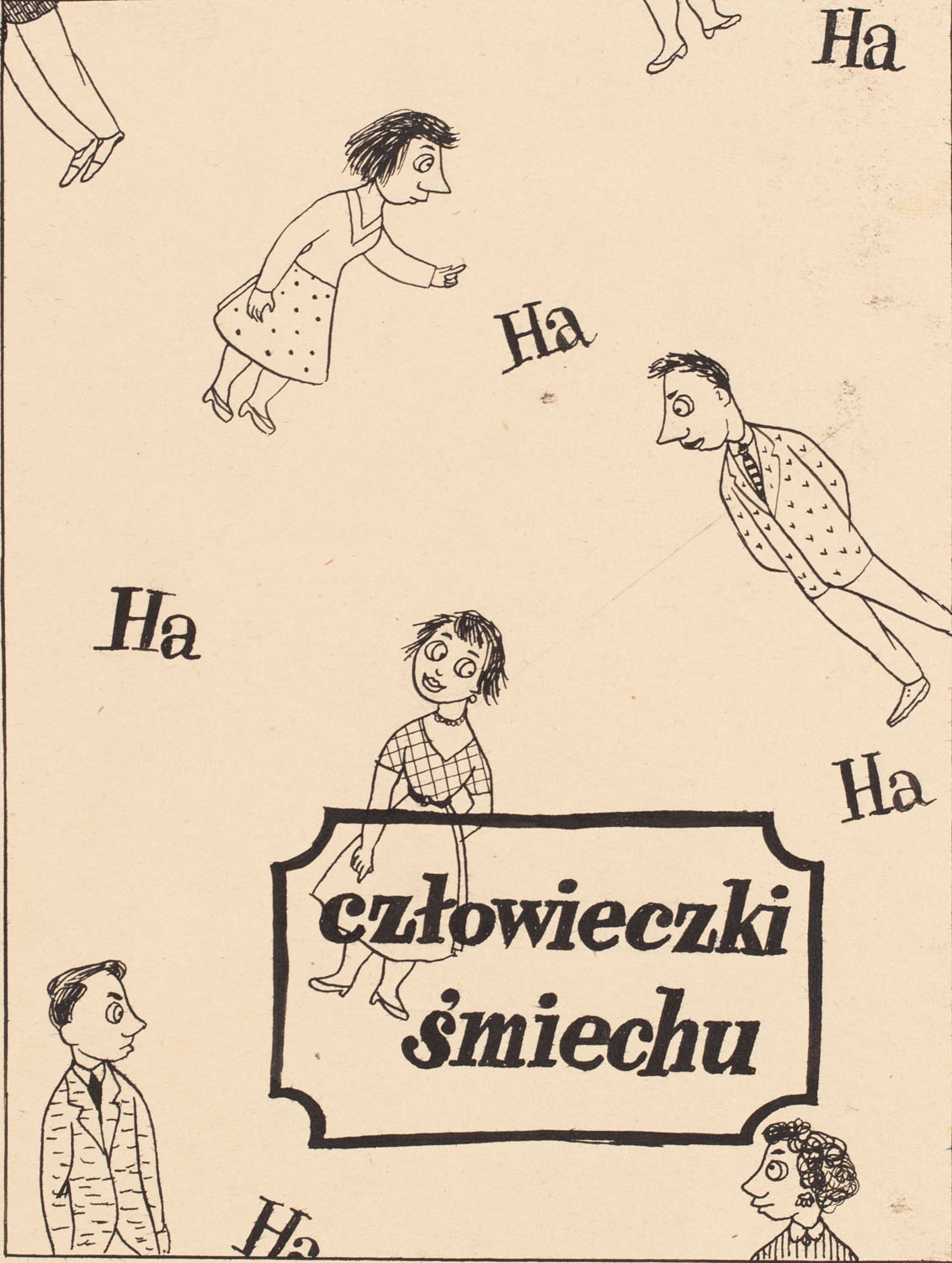 Anna Gosławska-Lipińska (Ha - Ga) drew two satirical drawings per week for Szpilki magazine, from 1936 (with a break during the war) until her sudden death in 1975.
She referred to her characters as "puppets", which constituted a pure synthesis of a human body, the essence of movement, gesture, and facial expressions presented in a very specific manner and individual style. Rescaled, non-anatomical eyes became the artist's hallmark. Ha-Ga did not judge, moralize, she presented what people do, how they think and talk. Gradually, she reduced dialogues, focusing on rejoinders.
Gwidon Miklaszewski achieved the comic effect with the help of simple techniques, in which the punch line of the drawing was usually concealed in the text. After moving from Katowice to Warsaw, he created the character of the Mermaid and offered a few drawings to the editorial office of Express Wieczorny magazine. After a few days, he received an answer from Rafał Praga, the founder of the newspaper, saying, "When and how much?". Over 8,000 drawings were published as part of the "Nasza Syrenka"("Our Mermaid") series for almost forty years. He also published in Szpilki, Wróbel na Dachu, Kocynder, Polska, Świecie, Dziennik Zachodni magazines.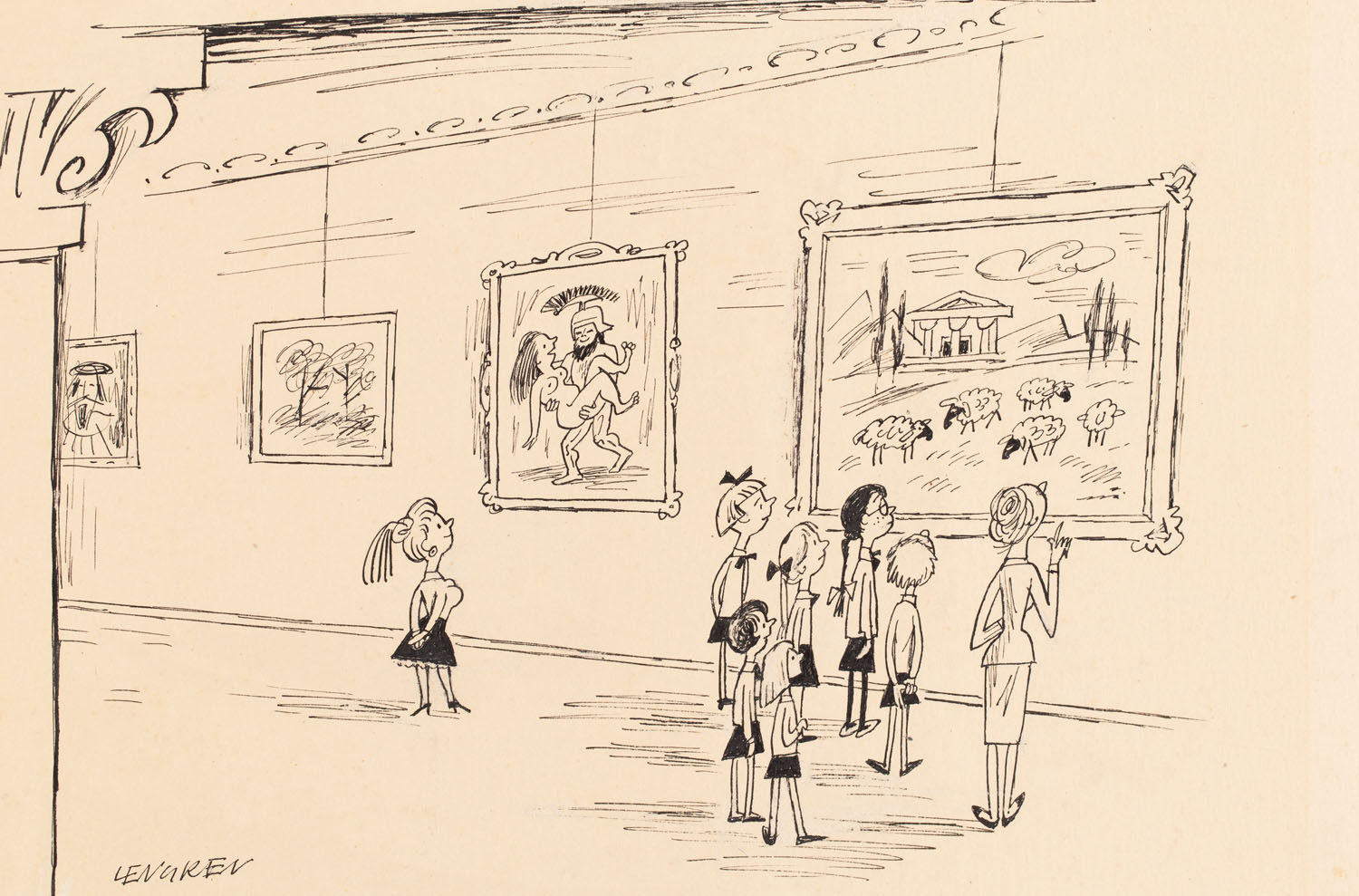 Zbigniew Lengren was an iconic cartoonist of Przekrój magazine, a caricaturist, the creator of the Filutek character. In everyday life, he avoided things he considered to be puffed up, too serious, requiring the observance of procedures, hierarchy, and obedience.
In 1948 he started a series that appeared in Przekrój magazine until 2003, thanks to which he went down in the history of Polish comics. Adventures of Prof. Filutek were published as albums several times, also abroad, as well as in the form of animated adaptation, and the very character has a monument in Toruń.
Andrzej Czeczot made his debut in 1956 in the Szpilki weekly. He also published in Western satirical magazines, including the German Pardon. He was one of the most outstanding satirical Polish graphic artists, who in the 1970s mocked the communist system. After the proclamation of martial law, Andrzej Czeczot was interned. In 1982 he decided to leave Poland for the United States, where he drew, among others, for The New York Times and The New Yorker. He returned to Poland in 1997 and published his drawings in Polityka and Nie magazines. The artist was known mainly as the author of satirical drawings, however, he was also a painter and author of over thirty animated films. A feature-length animation "Eden", on which he worked for six years, is considered to be his life's work. The soundtrack for the film was composed by Michał Urbaniak. Czeczot illustrated approximately two hundred books and designed over four hundred and fifty book covers.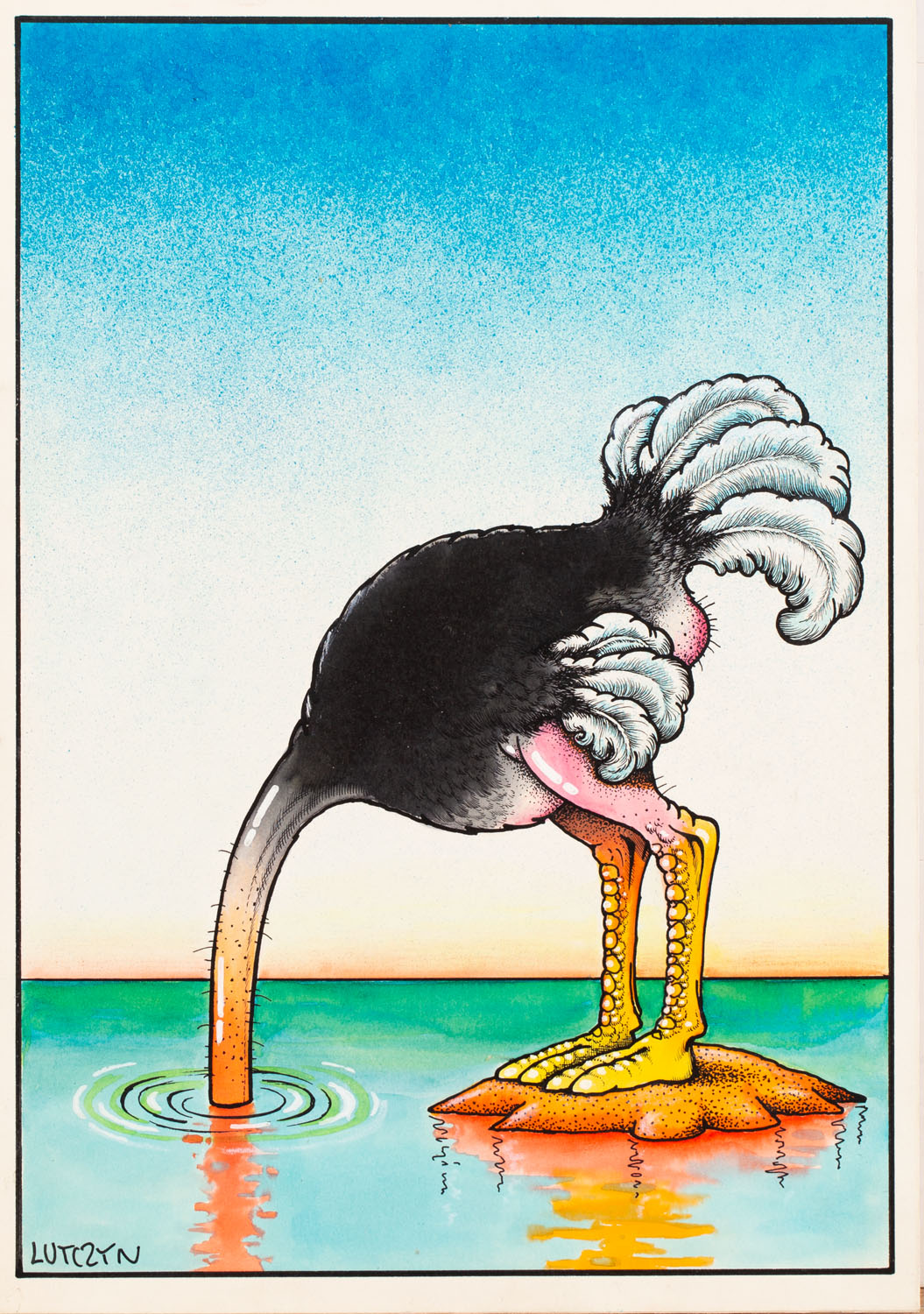 Edward Lutczyn made his debut in 1971 with illustrations for Szpilki weekly, and in the same year, his drawings were also published in Student and Echo Krakowa biweekly magazines. He is known primarily for his satirical drawings, which were published, among others, in Gazeta Wyborcza, Playboy, Przekrój, Świerszczyk magazines. The artist created characteristic caricatures and illustrations, posters, and album covers. He illustrated over one hundred and thirty books, published seven collections of his own satirical drawings, and designed the logo of the band Perfect. He won the gold, silver, and bronze Szpilki magazine's awards several times, as well as the editorial office's award of the Polish Szpilki illustrated satirical weekly, awarded annually in the years 1966 - 1991, for the best satirical and humorous drawings.