Art Now from the perspective of Andrzej Pągowski
Jan Dziaczkowski, Martyna Ścibior, Piotr Młodożeniec, Tomasz Kostecki, Piotr Czajkowski, Marek Rachwalik - these are just a few artists whose works will appear at the December auction "Art Now. Curator's Choice".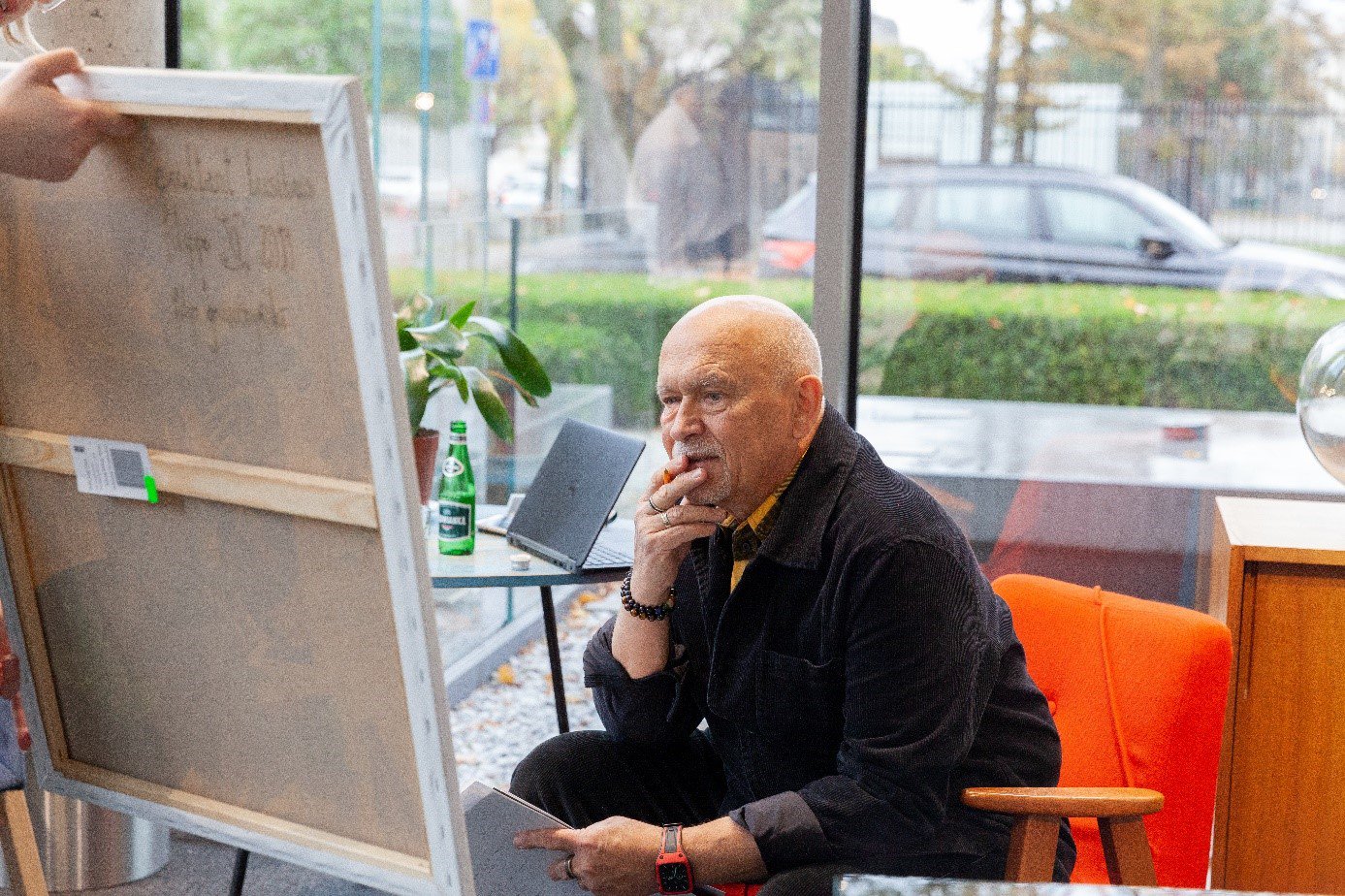 Andrzej Pągowski is the curator of the third edition of the "Art Now. Curator's Choice" auction. He is a respected artist, one of the leading representatives of the Polish poster school, awarded on numerous occasions by The Hollywood Reporter magazine in the competition for the Best Film and Television Poster in Los Angeles and in the International Film Poster Competition in Chicago
When selecting the works, Andrzej Pągowski aimed to choose paintings that attract attention, as he himself said, "in my profession, the main task is to attract viewer's eye, keeping him or her interested. In art, stories that are boring, whether in a movie, theater, or a book, do not reach the audience. If they catch their curiosity, that's half the battle. It is similar in painting. Images must evoke emotions, interest, and a willingness to commune with them".
One of the most interesting works that will be presented at the auction is a painting by Jan Dziaczkowski. The painting "Jump" is a monumental work and a perfect example of the artist's characteristic style, which refers to New Figuration and Polish pop art. At the same time, the manner in which Dziaczkowski built the compositions brings to mind his collages, for which he was famous. 
Another interesting work is Tomasz Kostecki's watercolor "Marlena in the Car", painted with great precision. The work was created on special paper made of pressed cotton T-shirts, which required the artist to be extremely careful when applying the paint. The auction will also include paintings by artists who are debuting on the Polish art market as part of this project - Maja Janczar, Amadeusz Pucek, and Zuzanna Belska.
ART NOW. CURATOR'S CHOICE
See more