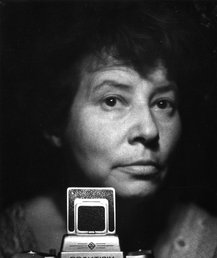 Zofia Rydet (1911 - 1997)
About artist
(1911 - 1997)
Fotografią zainteresowała się w latach 50 - tych XX w. Od 1955 związana z Gliwickim Towarzystwem Fotograficznym. Inspirowała się reportażem, makrofotografią oraz pracami twórców nowoczesnych – m.in. Jerzego Lewczyńskiego i Zdzisława Beksińskiego. Autorka wielu cyklów (m.in. "Zapis socjologiczny") i fotomontaży. Jej prace to przede wszystkim psychologiczne portrety mieszkańców polskiej wsi. Uczestniczka kilkuset wystaw i zdobywczyni kilkudziesięciu nagród.
Upcoming auctions
No artworks available now.
Currently we don't have any available works. Contact us, and we'll let you know as soon as they show up.
Contact us