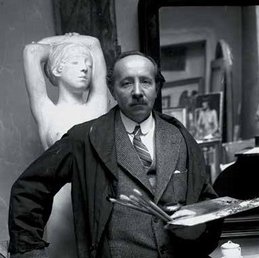 Wojciech Weiss
(1875 - 1950)
About artist
(1875 - 1950)
Artysta studiował w krakowskiej SSP w latach 1890 - 1899. Nagrodą za ukończenie szkoły- obok złotego medalu- było roczne stypendium na pobyt w Paryżu. W malarstwie artysty splatały się różne poetyki: realistyczna, ekspresjonistyczna i secesyjno-dekoracyjna. Stałą zaś cechą twórczości Weissa było inspirowanie się naturą, której głęboka znajomość leżała u podstaw każdego z namalowanych przez artystę dzieł.
Upcoming auctions
No artworks available now.
Currently we don't have any available works. Contact us, and we'll let you know as soon as they show up.
Contact us