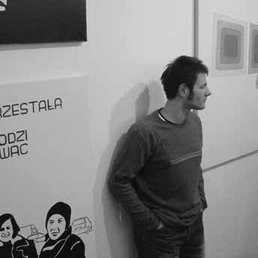 Wilhelm Sasnal (b. 1972)
About artist
(b. 1972)
Studiował na Wydziale Architektury Politechniki w Krakowie (1992-1994), a następnie na Wydziale Malarstwa Akademii Sztuk Pięknych w Krakowie (1994-1999), gdzie uzyskał dyplom w pracowni malarstwa prof. Leszka Misiaka. Członek artystycznej grupy "Ładnie". Ważniejsze wystawy indywidualne: 1999 - Sto kawałków, Galeria Zderzak, Kraków; 1999 - Centrum Sztuki Współczesnej, Warszawa. Ważniejsze wystawy zbiorowe: 1999 - XXXIV Ogólnopolska wystawa malarstwa "Bielska Jesień", Bielska Galeria BWA, Bielsko-Biała (Grand Prix); 2000 - What you see in what you get, Galeria Medium, Bratysława (Słowacja).
Upcoming auctions
No artworks available now.
Currently we don't have any available works. Contact us, and we'll let you know as soon as they show up.
Contact us