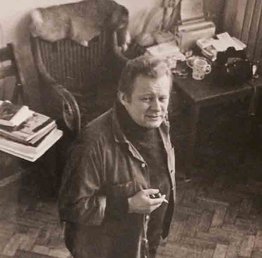 Rajmund Ziemski (1930 - 2005)
About artist
(1930 - 2005)
Studiował w Akademii Sztuk Pięknych w Warszawie, w 1955 roku obronił dyplom w pracowni Artura Nacht-Samborskiego. Przez kilkadziesiąt lat był profesorem tej uczelni. Debiutował na "poodwilżowej" wystawie w "Arsenale" w 1955 roku. Na przełomie lat 50. i 60. współpracował z Galerią Klubu Krzywego Koła. W 1979 roku otrzymał Nagrodę im. Jana Cybisa. Jego obrazy znajdują się w Muzeum Narodowym w Warszawie, Krakowie i Poznaniu oraz wielu kolekcjach w kraju i zagranicą.
Upcoming auctions
No artworks available now.
Currently we don't have any available works. Contact us, and we'll let you know as soon as they show up.
Contact us