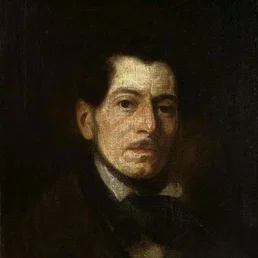 Piotr Michalowski
(1800 - 1855)
About artist
(1800 - 1855)
W latach 1815-1820 studiował na Uniwersytecie Jagiellońskim w Krakowie oraz w Getyndze (1821 - 1823). Rysunku uczył się prywatnie w Krakowie m.in. u M. Stachowicza, J. Brodowskiego i F. Lampiego. W latach 1832 - 1835 przebywał w Paryżu, gdzie uczył się w pracowni N. T. Charleta i studiował w Luwrze dzieła malarzy hiszpańskich, holenderskich i flamandzkich. W 1835 r. był w Anglii, następnie wrócił do Krakowa, gdzie w latach 1848 - 1853 był prezesem Rady Administracyjnej. Do 1832 r. w okresie twórczości amatorskiej, wykonywał rysunki i akwarele głównie pod wpływem A. Orłowskiego i C. J. Verneta. Rysował i malował konie, zaprzęgi, dyliżanse i bydło domowe. Tematem jego obrazów były też sceny batalistyczne z wojen napoleońskich i powstania listopadowego; malował konne portrety wodzów i hetmanów, portrety rodziny i przyjaciół a także, jako pierwszy z polskich artystów, portrety chłopów i Żydów.
Upcoming auctions
No artworks available now.
Currently we don't have any available works. Contact us, and we'll let you know as soon as they show up.
Contact us