How to invest in non-contemporary art
Is non-contemporary art a safe investment?
Early art is one of the two most important sectors of the Polish art market, which accounts for nearly half of the annual turnover of the entire market. In 2019, it was almost PLN 140,000. Old art is used to define the directions and tendencies developing from the end of the 18th century to the first half of the 20th century (from romanticism to various trends in art in the interwar period).
The supply for the outstanding works of early art is definitely lower than in the case of works created after World War II. It is influenced by their dispersion, the museumisation of the most outstanding works in this field and the destruction of objects resulting from various, often difficult, historical fates.
Each time the best works of old art appear on the market, it is very popular among collectors as well as museums and art galleries attendees.
The art market is generally stable and not dependent on changes in traditional markets. In times of economic recession, investors are turning to alternative investments, such as works of art. Ancient art has always attracted collectors as a stable, value-keeping investment. For example, during the crisis in 2008, the works of famous artists such as Pablo Picasso, Claude Monet or Edgar Degas retained their value, sometimes even recording an increase in prices.
It is worth noting that among the top 1000 transactions on the Polish art market, it is non-contemporary art that accounts for about 63% of the total share.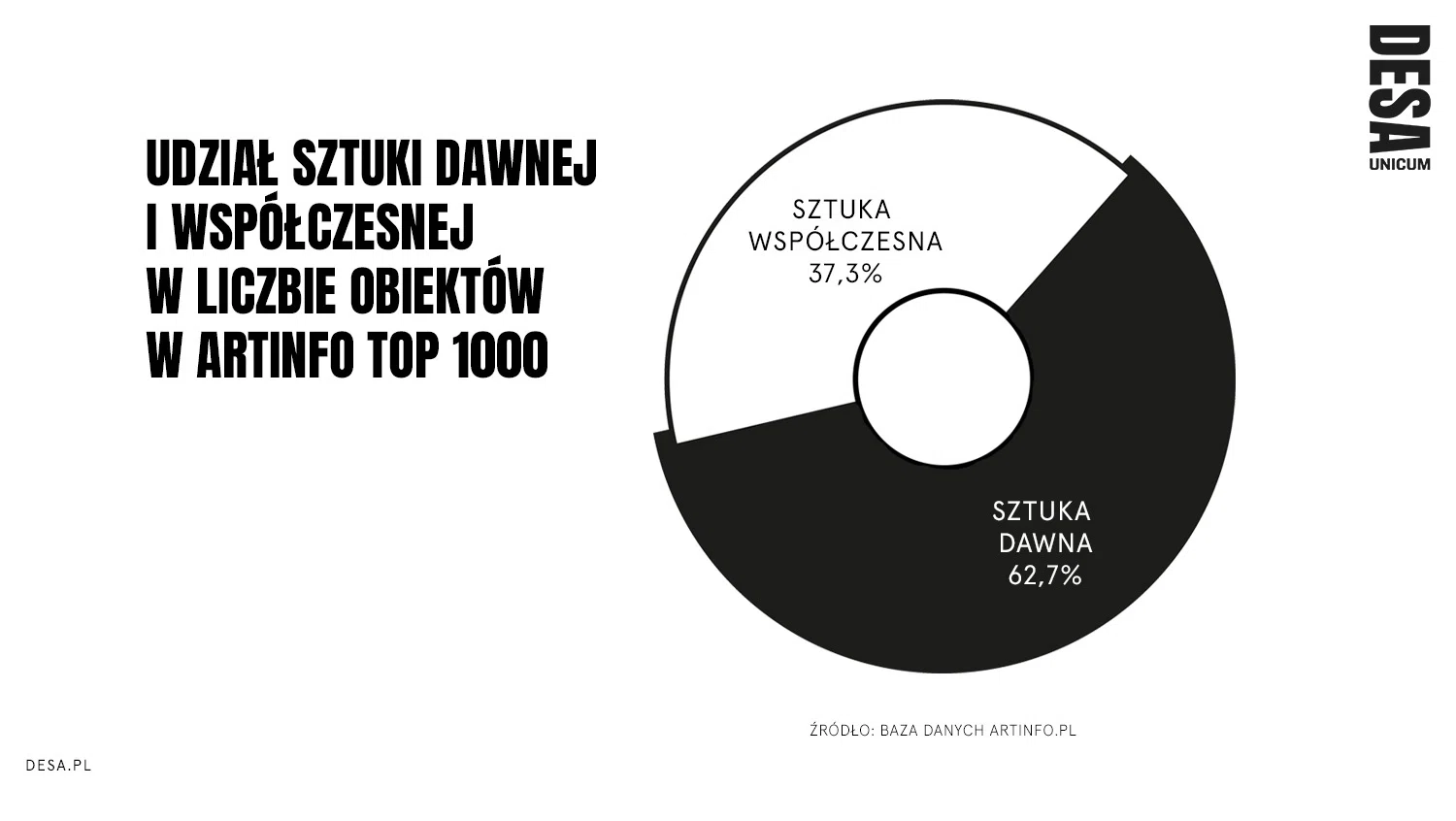 Stanisław Wyspiański, Jan Matejko and Jacek Malczewski are artists of early art appreciated by collectors and art historians, and above all adored by the museum attendees.
High-class works created by respected artists of early art have stable quotations, below is a chart showing the quotations of the works of the Polish collectors favorite, the main creator of the Paris School, Mojżesz Kisling.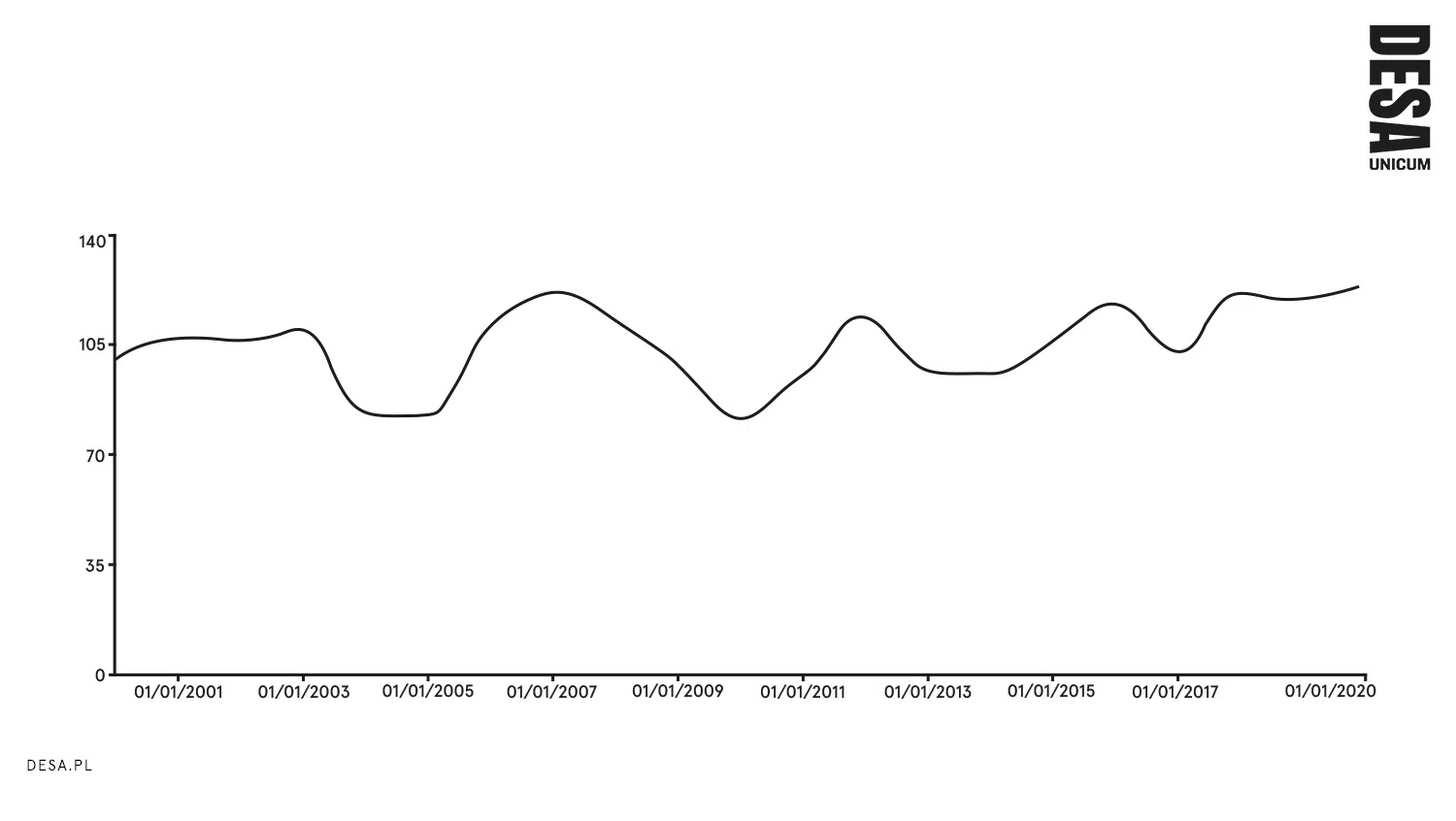 Time is the investor's natural ally in the context of works of early art. Objects often gain or even multiply their value when they return to the market for sale after a few, a dozen or even several dozen years. Examples are:
The previous record for a work of early art, Stanisław Wyspiański's pastel "Macierzyństwo" in 2007 sold at DESA Unicum for PLN 620,000 with a starting price of PLN 300,000, and reached an outstanding PLN 3,700,000 in 2017 also at DESA Unicum.
The painting "Picnic with Lanterns" by Wojciech Weiss, sold in 2020 at DESA Unicum, returning to the market after 14 years and increasing its value almost threefold.
Henryk Hayden's early work, purchased at a prestigious auction house in New York, was sold in Warsaw for a staggering 3.5 times more after 12 years.
The example of Hayden's work shows a significant trend of increasing interest in Polish works of art on the international market and an increase in their prices. The works of Hayden, Mela Muter and Mojżesz Kisling are also important objects in prestigious foreign collections.
Early art is a perfect field to start a collector's adventure with art. The works of artists of the nineteenth century and the first half of the twentieth century are characterized by timeless aesthetic values, and their great part has already been included in the canon of Polish art history. When entering the art world, we should be guided by our own taste, but it is worth taking advantage of professional collector's knowledge, visiting exhibitions, reading literature on works, artists or directions of interest to us, or orientation in the offer of auction houses.

 It is untrue to believe that in order to start collecting works of early art it is necessary to have a large estate. It is worth paying attention to works on paper, graphics, or outlet auctions offering works by smaller masters at affordable prices.
Collector's choices should be motivated by their preferences. You should choose works of good origin, having their own literature, exhibited in the present or in the era, it is also worth paying attention to the state of preservation of the work. All these factors influence the amount of symbolic, historical or financial value.
A work of art may bring an investor a financial benefit, but it is worth paying attention to the high intangible value, the pleasure associated with having a great picture, graphic or sculpture.