Object collection: MAGICAL ART. SURREALISM & MAGIC REALISM
The next edition of the "Magical art. Surrealism & Magic realism" auction will be held on May 20 at the DESA Unicum auction house - we are still looking for works for the upcoming auction. We encourage you to familiarize yourself with the sale procedure at DESA Unicum and to submit objects to the auction.
The upcoming auction will accomodate works by many well known representatives of the movement such as, Rafał Olbiński, Tomasz Sętowski, or Jacek Yerka, whose painting "Light for All" was sold in March for a record amount of 408 thousand pln and became the most expensive-sold work of this artist in the world. His early 1980s canvas entitled "Huck's New Adventures" will be put up for sale on May 20th.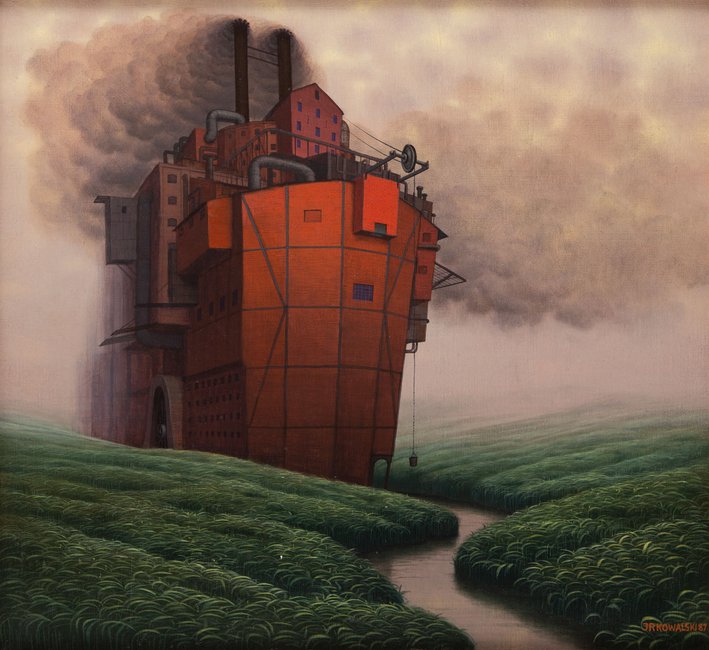 "Magical art. Surrealism & Magic realism" is one of DESA Unicum's flagship projects, fully devoted to the work of fantasy artists. This is our response to the growing popularity of these works among collectors and contemporary painting admirers. The turnover of the last auction was over 2 million pln and turned out to be one of the largest auctions of this type in the history of the Polish art market. It clearly shows the upward trend in this sector of post-war art on the domestic market.
Other examples of high-volume transactions in this sector are the painting by Zdzisław Beksiński from 1966, bought for  360,000 pln and the work of Rafał Olbiński "Après le déluge" sold for nearly 170 thousand pln.
For the upcoming May edition of the auction, we are still looking for works by artists such as: Zdzisław Beksiński, Jacek Yerka, Rafał Olbiński, Wojciech Siudmak, Tomasz, Sętowski, Maksymilian Novák-Zempliński, Tomasz Alen Kopera, Karol Bąk, Jarosław Jaśnikowski, Maria Anto and Daniel Pawłowski.
Submit the object for the auction
Here
We invite you to familiarize yourself with the procedure for selling a work of art at an auction at DESA Unicum.
How to sell a work of art at auction?
See
Information about the upcoming auction
See
We invite you to contact the auction coordinator: