Works on Paper - 19th Century and Modern Art (results)
3 December 2019, 7 PM CET
Jakub Zucker (1900 - 1981)
Portrait of a young Jew
42
Jakub Zucker (1900 - 1981)
Portrait of a young Jew
oil/paper, 23 x 17 cm (dimensions in passe-partout window)
signed lower left: 'J.Zucker'
ID: 79500

Taxes and fees
- In addition to the hammer price, the successful bidder agrees to pay us a buyer's premium on the hammer price of each lot sold. On all lots we charge 18 % of the hammer price.
- To this lot we apply 'artist's resale right' ('droit de suite') fee. Royalties are calculated using a sliding scale of percentages of the hammer price.

Literature
Jakub Zucker, text Joanna Tarnawska, Warsaw 2011, p. 156 (ill.)
More information
"Nie maluję dla pieniędzy, ani z poczucia obowiązku, ani żeby odnieść sukces i zdobyć rozgłos. Maluję na chwałę Boga, w podzięce za wszelkie łaski, którymi mnie obdarzył. Maluję dla siebie, ponieważ sztuka to najpewniejsza droga do wolności, ucieczka od życiowych problemów" (Joanna Tarnawska, Jakub Zucker, Warszawa 2011, s. 21). Tak Jakub Zucker tłumaczył swoją malarską pasję, którą mimo wielu przeciwności losu i życiowych trudności, nieustannie pielęgnował: od wczesnej młodości, kiedy zmagał się z problemami finansowymi, aż do ostatnich lat życia, kiedy coraz dotkliwiej gnębiła go choroba oczu. Gdziekolwiek przebywał – a podróżował i przenosił się niezwykle często – swoje obserwacje i spostrzeżenia przemieniał w wizje malarskie. Chociaż malarstwo Zuckera można skojarzyć z twórczością École de Paris, z którą artysta zetknął się m.in. podczas pobytów w Paryżu, głównym źródłem jego inspiracji zawsze była rzeczywistość, a nade wszystko – natura. Tworzył pod wpływem emocji, jakie w nim budziła; obywając się bez przygotowawczych szkiców, pragnął przekazać widzowi fragment świata, który go poruszył, dokładnie tak, jak on sam go widział. Brak kompletnego wykształcenia malarskiego nie był więc dla Zuckera przeszkodą, a wręcz wzmacniał siłę i wyjątkowość jego ekspresji, czyniąc ją wolną od utartych schematów i konwencji akademickich.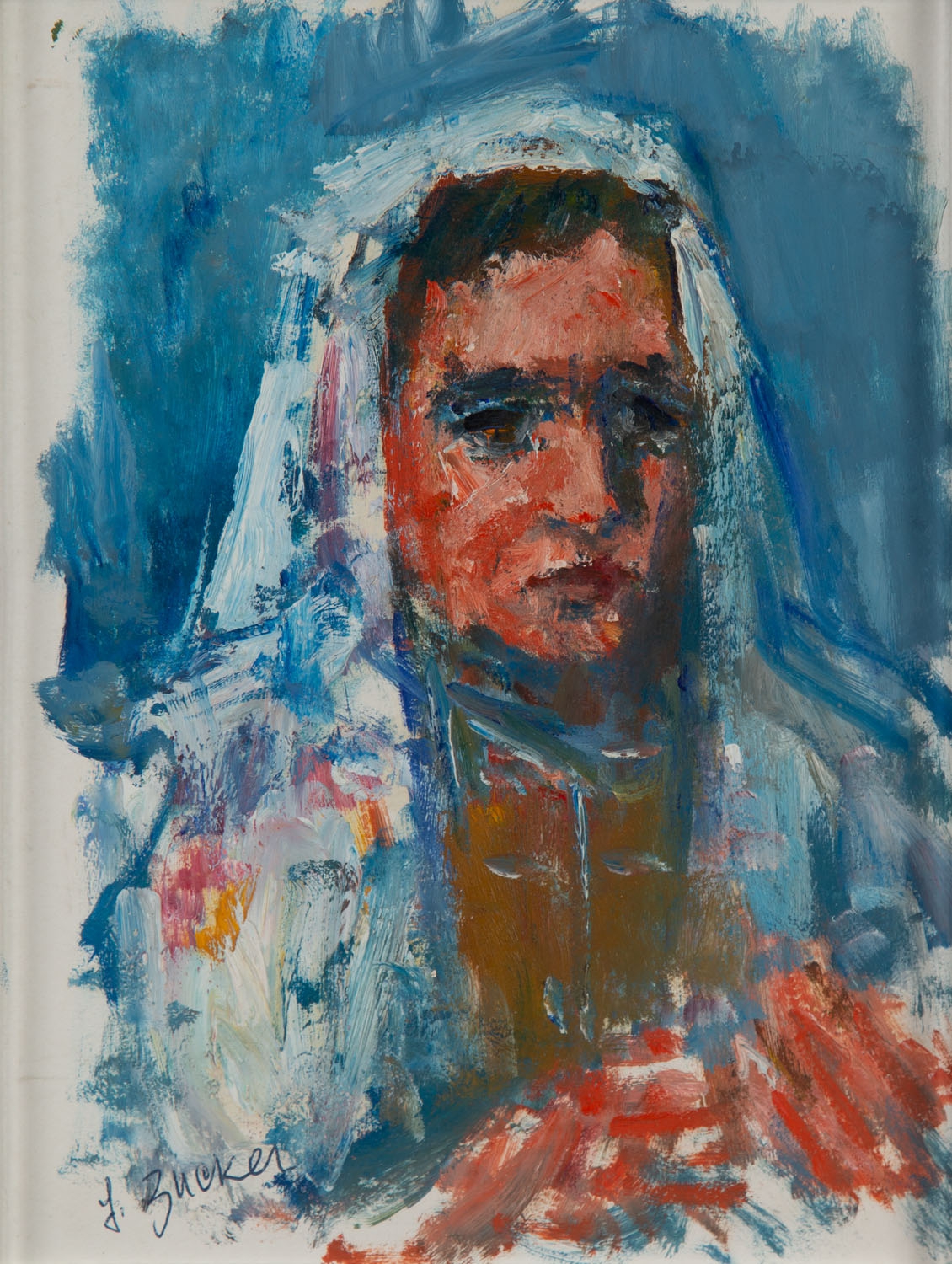 Dodaj obiekt
1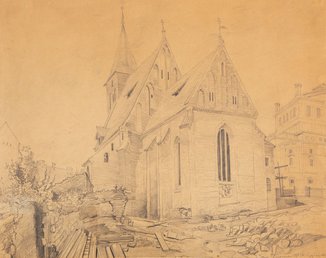 Stanislaw Wyspianski
View of the Holy Cross Church in Krakow, 1896
2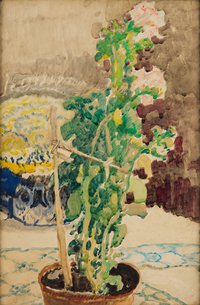 Apoloniusz Kedzierski
Still life with geranium
3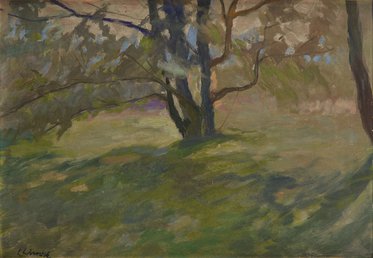 Ludwik Lisowski
Landscape
4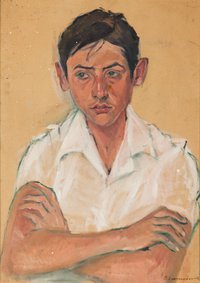 Piotr Konczalowski (?)
Portrait of a young man
5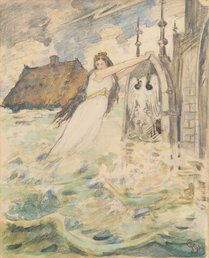 6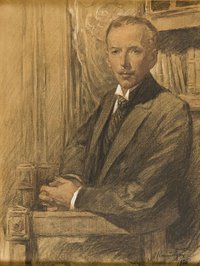 Antoni Kamienski
A portrait of a man, 1926
Estimate:
4,500 - 8,000 PLN
7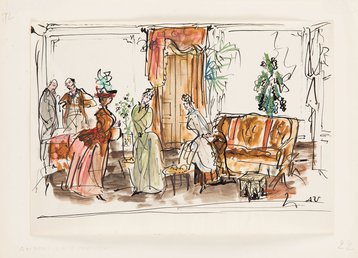 Antoni Uniechowski
Court scene
8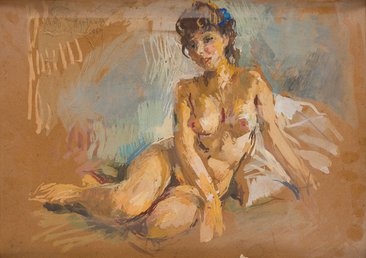 Lucjan Jagodzinski
Nude, 1969
9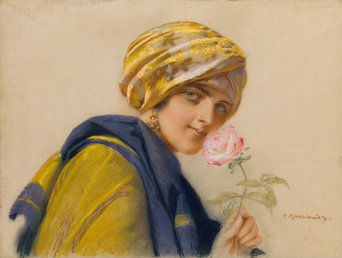 Piotr Stachiewicz
Woman portrait
10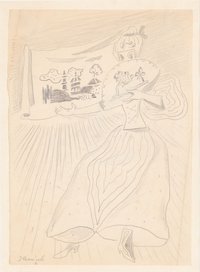 Jerzy Janisch
Lady with a fan
11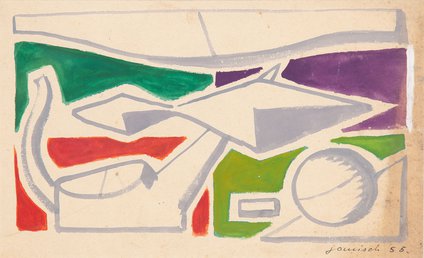 Jerzy Janisch
Composition with a ball, 1955
12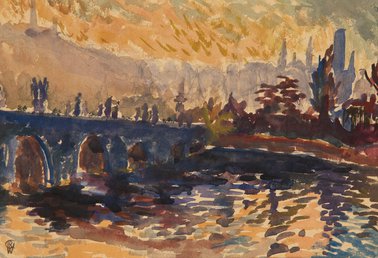 Janina Giedroyc-Wawrzynowicz
Charles Bridge in Prague
13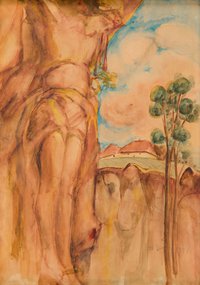 Wojciech Durek
Landscape with the crucified Christ, 1941
Estimate:
2,500 - 3,500 PLN
14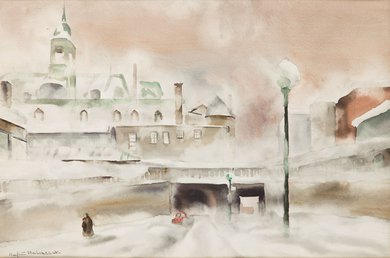 Rafal Malczewski
City view
15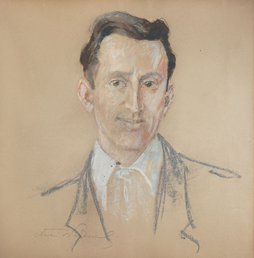 Antoni Waskowski
Portrait of Henryk Zdanowicz
16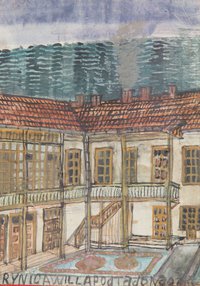 Nikifor Krynicki
Villa in Krynica
17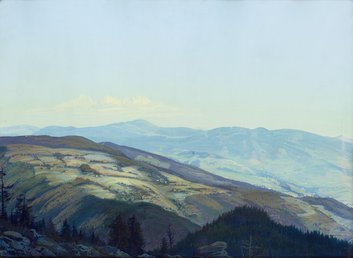 Christian Gotthard Hirsch
Karkonosze, 1931
Estimate:
7,000 - 10,000 PLN
18
Stanislaw Wyspianski
Nude woman standing, circa 1891-93
19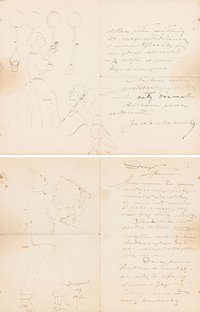 Jacek Malczewski
A letter with drawings illustrating the chef's cupid Jacek Malczewski, 1899
20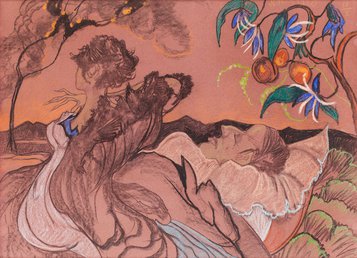 Stanislaw Ignacy Witkiewicz (Witkacy)
"Smierc kochanka", 1920
Hammer price:
190,000 PLN
21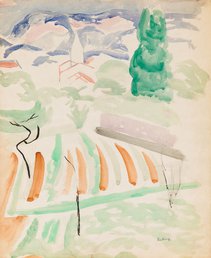 Mojzesz Kisling
Church at the foot of the mountains
22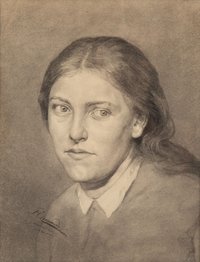 Franciszek Ejsmond
Woman portrait, 1880
23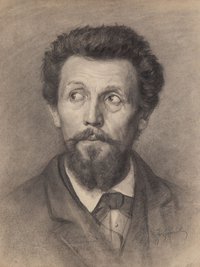 Franciszek Ejsmond
A portrait of a man, 1880
24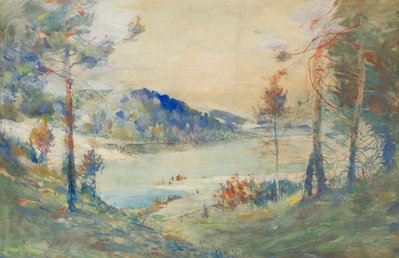 Marian Mokwa
Landscape with a lake
25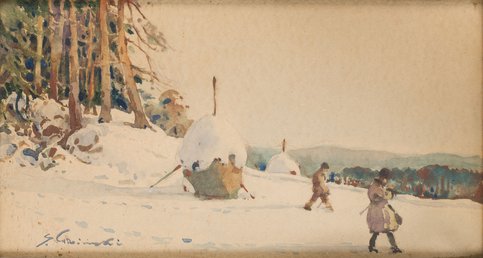 Stanislaw Gibinski
Winter landscape
26
Julian Falat
"Myslenice", 1921
27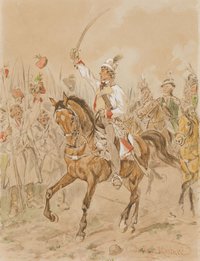 Juliusz Kossak
Tadeusz Kosciuszko at the head of scythemen
28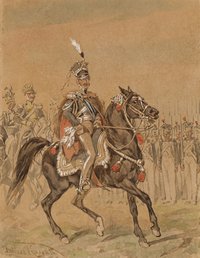 Juliusz Kossak
Prince Jozef Poniatowski on Szumka
29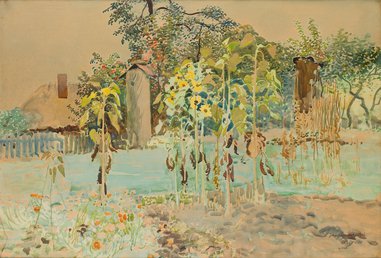 Stanislaw Maslowski
"Wola Rafalowska", 1923
30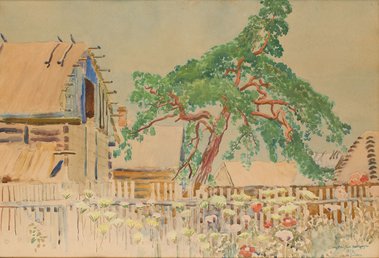 Stanislaw Maslowski
"Wielkie Swidry", 1924
31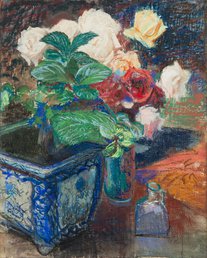 Leon Wyczolkowski
Roses with a blue pot, circa 1910
32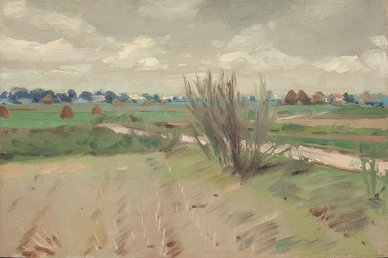 Bazyli Poustochkine
Landscape with willows
33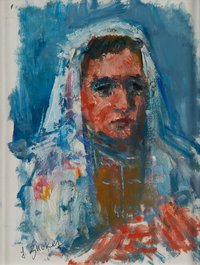 Jakub Zucker
Portrait of a young Jew
34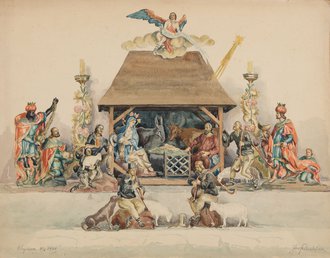 Jozef Pieniazek
Christmas stable, 1929
35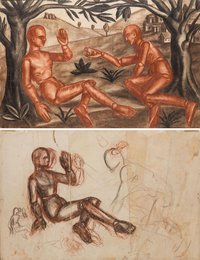 Boleslaw Cybis
Mannequins (Recto) / Sketch of characters (Verso), 1925
Hammer price:
130,000 PLN
36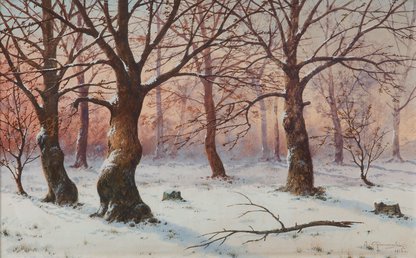 Jozef Guranowski
Winter forest, 1916
37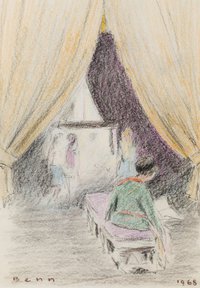 Benn Bencion Rabinowicz
Reading, 1968
38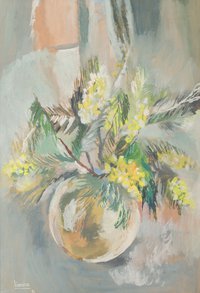 Dora Kucembianka
Mimosa, 1931
39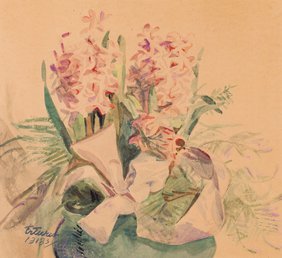 Franciszek Turek
Bouquet of hyacinths, 1933
40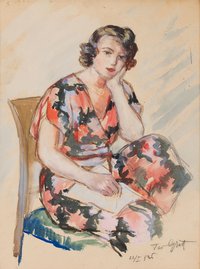 Teodor Grott
Pensive, 1936
Estimate:
2,000 - 3,000 PLN
41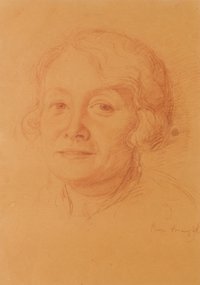 Roman Kramsztyk
Portrait of Lotaria Bologny
42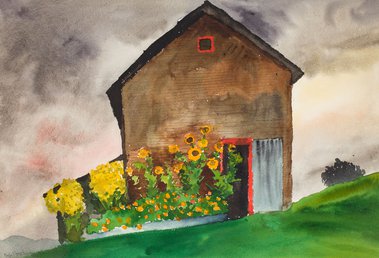 Rafal Malczewski
Cottage with sunflowers
43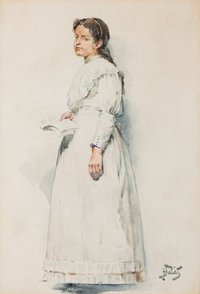 Julian Falat
Portrait of a girl, 80s., XIX c.
44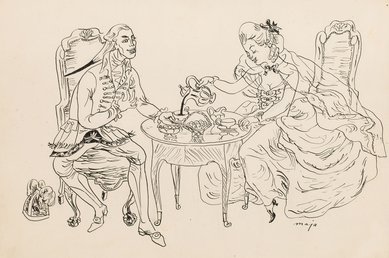 Maja Berezowska
"Szambelan pije czekolade u pani Grabowskiej"
45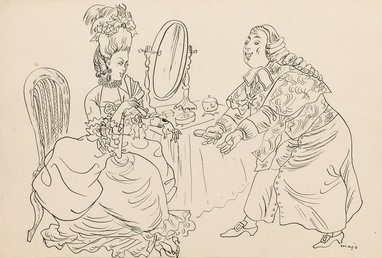 Maja Berezowska
Illustration to the poem by Ignacy Krasicki "Nie mozna"
46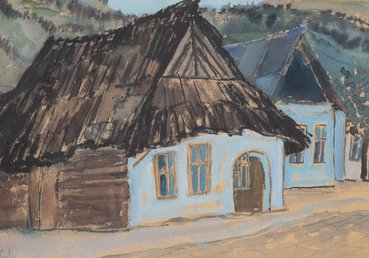 Wanda Chelmonska
Cottages
47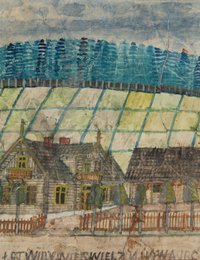 Nikifor Krynicki
Krynica landscape
48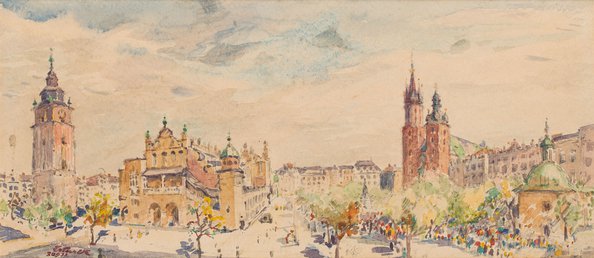 Franciszek Turek
View of the Krakow Market Square, 1932
49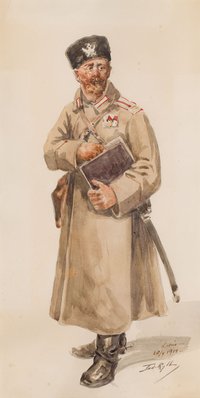 Tadeusz Rybkowski
Tsarist gendarme, 1914
50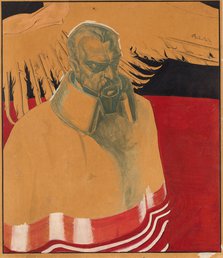 Stanislaw Szukalski
Portrait of Jozef Pilsudski, 1919
51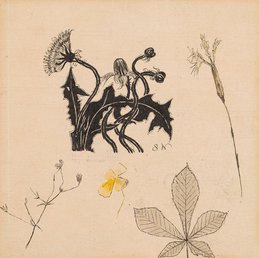 Stanislaw Wyspianski
Dandelions and plant studies from "Zielnik" (Recto) / Sketch of a female figure (Verso), circa 1897
52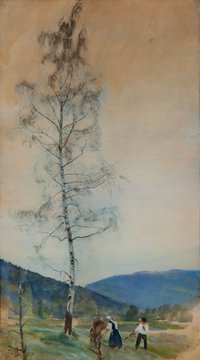 Julian Falat
Landscape from Bystra, 1909
53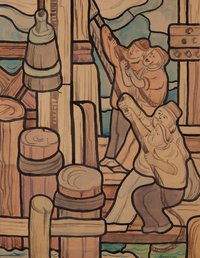 Stanislaw Powalisz
Bridge construction - stained glass project, 1947
Estimate:
1,200 - 2,000 PLN
54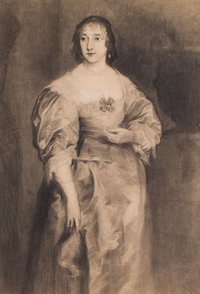 Jan Styka
Portrait of Mrs. Spencer after Anthony van Dyck
55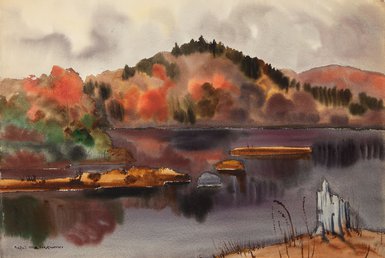 Rafal Malczewski
Landscape with a lake
56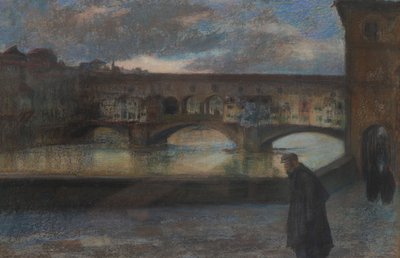 Artur Markowicz
Ponte Vecchio in Florence, 1910
Estimate:
10,000 - 15,000 PLN
57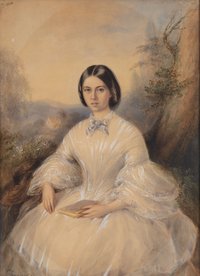 Feliks Sypniewski
Portrait of Olga Fabijanska Lubicz against the backdrop of the landscape, 1864
58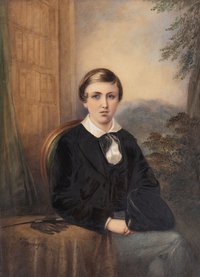 Feliks Sypniewski
Portrait of Adam Fabijanski against the backdrop of a landscape, 1864
59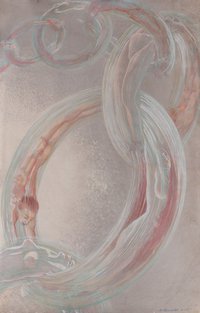 Marian Konarski
"Da capo al fine", 1955
Estimate:
4,500 - 6,000 PLN
60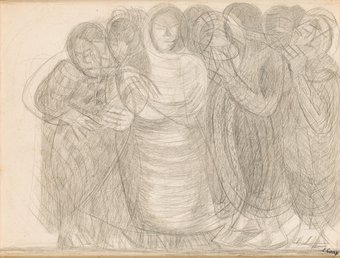 Estera Karp (Carp)
Characters
61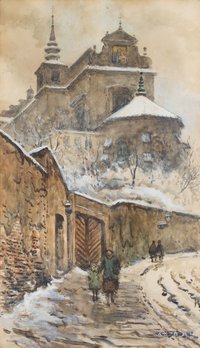 Tadeusz Cieslewski (ojciec)
View of the church of St. Anna in Warsaw, 1920
Estimate:
4,800 - 6,500 PLN
62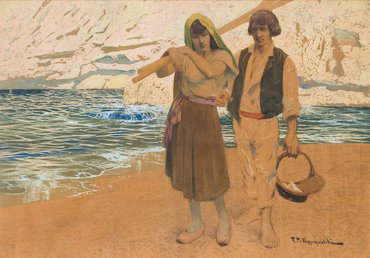 Feliks Michal Wygrzywalski
Fishermen on the shore
63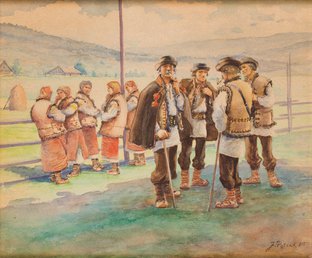 Jaroslaw Pstrak Wasylowicz
Huculi, 1915
64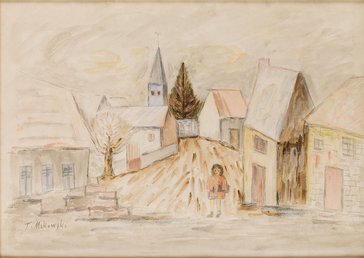 Tadeusz Makowski
Landscape from little village with girl, circa 1926-27
Estimate:
75,000 - 95,000 PLN
65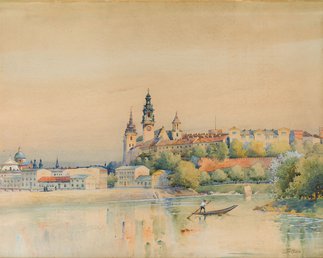 Stanislaw Tondos
View of the Wawel
66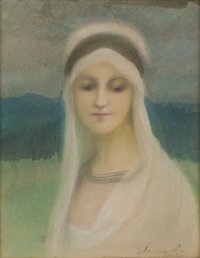 67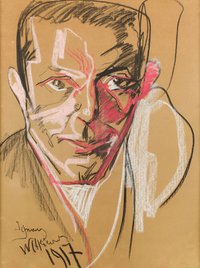 Stanislaw Ignacy Witkiewicz (Witkacy)
Male portrait, 1917
68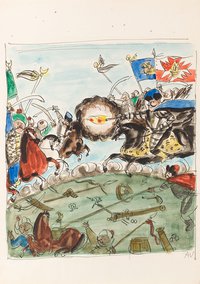 Antoni Uniechowski
Jan III Sobieski near Vienna
Estimate:
3,000 - 4,000 PLN
69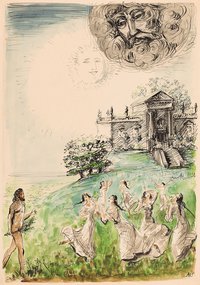 Antoni Uniechowski
Idyllic scene
70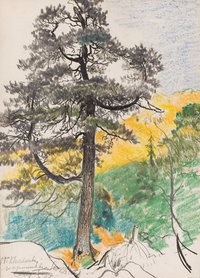 Leon Wyczolkowski
Limba on the Morskie Oko, 1917
71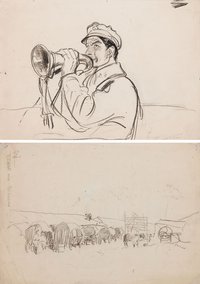 Leon Wyczolkowski
Trumpeter (Recto) / Wolczesk village - cemeteries (Verso), 1916
72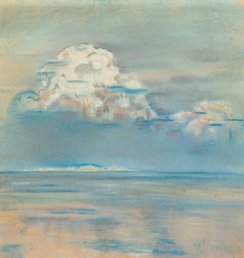 Wladyslaw Slewinski
Seascape with a round cloud, circa 1900
73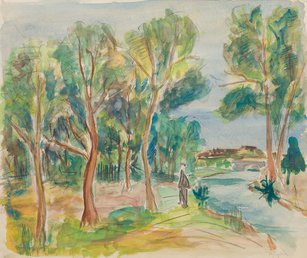 Henryk Epstein
Road through the forest
74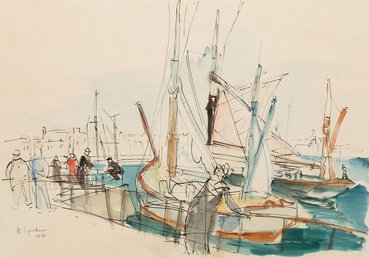 Henryk Epstein
Boats in the port, 1930
75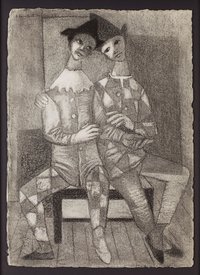 Jean Lambert-Rucki
Les pierrots, 1934
76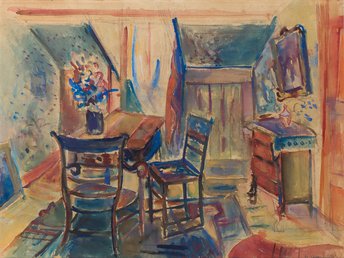 Pinchus Krémegne
The interior of the room
77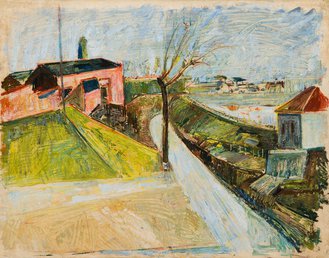 Joseph Pressmane
Cityscape
78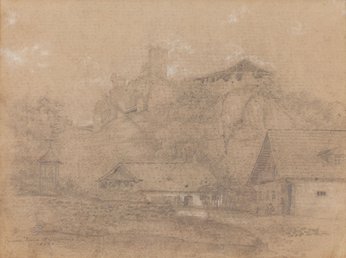 Wojciech Gerson
'Ojcow'', 1853
79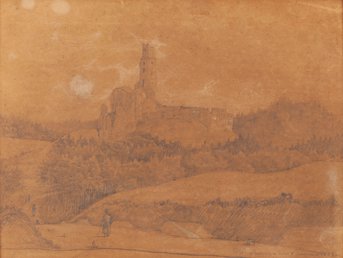 Wojciech Gerson
'Rabsztyn'', 1853
80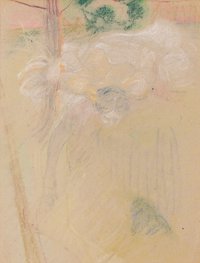 Jacek Malczewski
Sketch for the picture
81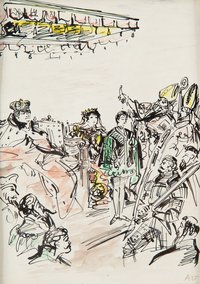 Antoni Uniechowski
Court scene
82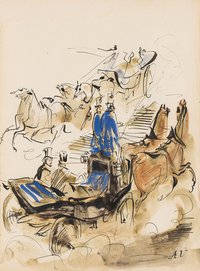 Antoni Uniechowski
Carriage
83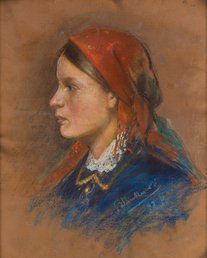 Nieznany
Girl's profile, 1927
84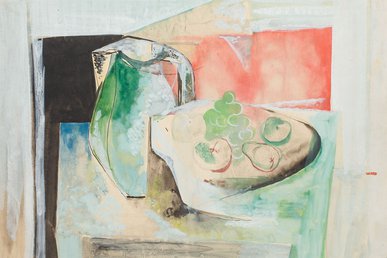 Witold Stefan Zaczeniuk
Still life with fruit