Ladies with jewels, 1890s
Old Masters, 19th Century and Modern Art (results)
12 December 2019, 7 PM CET
Wladyslaw Czachorski (1850 - 1911)
Ladies with jewels, 1890s
Hammer price:
1,800,000 PLN
10
Wladyslaw Czachorski (1850 - 1911)
Ladies with jewels, 1890s
Hammer price:

1,800,000 PLN
oil on canvas, 92 x 127 cm
signed lower left: 'Czachorski'
on the reverse stamp: 'NACHLASS | Professor | W. von Czachorski' and paper labels with numbers: 'A 6932' oraz '213'
ID: 77932

Taxes and fees
- In addition to the hammer price, the successful bidder agrees to pay us a buyer's premium on the hammer price of each lot sold. On all lots we charge 18 % of the hammer price.

Provenance
artist's estate
auction house Dorotheum, Vienna, November 2005
private collection, New York
Literature
photography depicting the artwork ("Trzy kobiety ogladajace bizuterie"), before 1939, National Library in Warsaw, sign. no. F.13121/IVA
Wladyslaw Czachorski, Klejnoty, graphic after the painting, M. Weber, Munich
More information
Czachórski malował przede wszystkim naturalistyczne, niemal fotograficzne wizerunki kobiet. Bohaterkami jego sztuki były "wydekoltowane, wysznurowane damy o wielkiej gracji" i "zaczarowane księżniczki w atłasowych szatach". Krytycy twierdzili, że malarski świat Czachórskiego był "wymarzonem Eldorado szczęśliwości, beztroski, wiecznej pogody, ciągłego uśmiechu i wytworności". Czachórski w swoich listach dał nieco inny obraz swojej sztuki i często pisał o obrazach w sposób bardzo prozaiczny ("maluję stanik i szukam dobrej sylwetki do sukni"). Często uciekał od tematyki stricte rodzajowej. Zdarzało mu się tworzyć rozbudowane kompozycje o tematyce obyczajowej, a nawet sceny religijne. Mimo przychylności krytyków i rozlicznych nagród początkowo nie odniósł wielkiego finansowego sukcesu: często wyróżniany obraz "Czy chcesz różę?" zmuszony był sprzedać we Lwowie w 1880 za 600 reńskich ("mało, ale i to coś znaczy"). Przełom nastąpił kilka lat później. W 1885 za "Ślubny wianek" zapłacono Czachórskiemu 3 000 marek. W 1896 za "Damę z różą" otrzymał 15 000. Obrazy Czachórskiego nabywali ówcześnie nie tylko polscy i niemieccy kolekcjonerzy, ale niemal cała Europa. Warto odnotować, że w 1890 niejaki Saley z Londynu kupił kompozycję pt. "Oglądanie klejnotów". W 1896 obraz zatytułowany "Klejnoty" posiadał z kolei berliński kolekcjoner nazwiskiem Schulte. Być może któraś z tych prac jest tożsama z prezentowanym tu obrazem?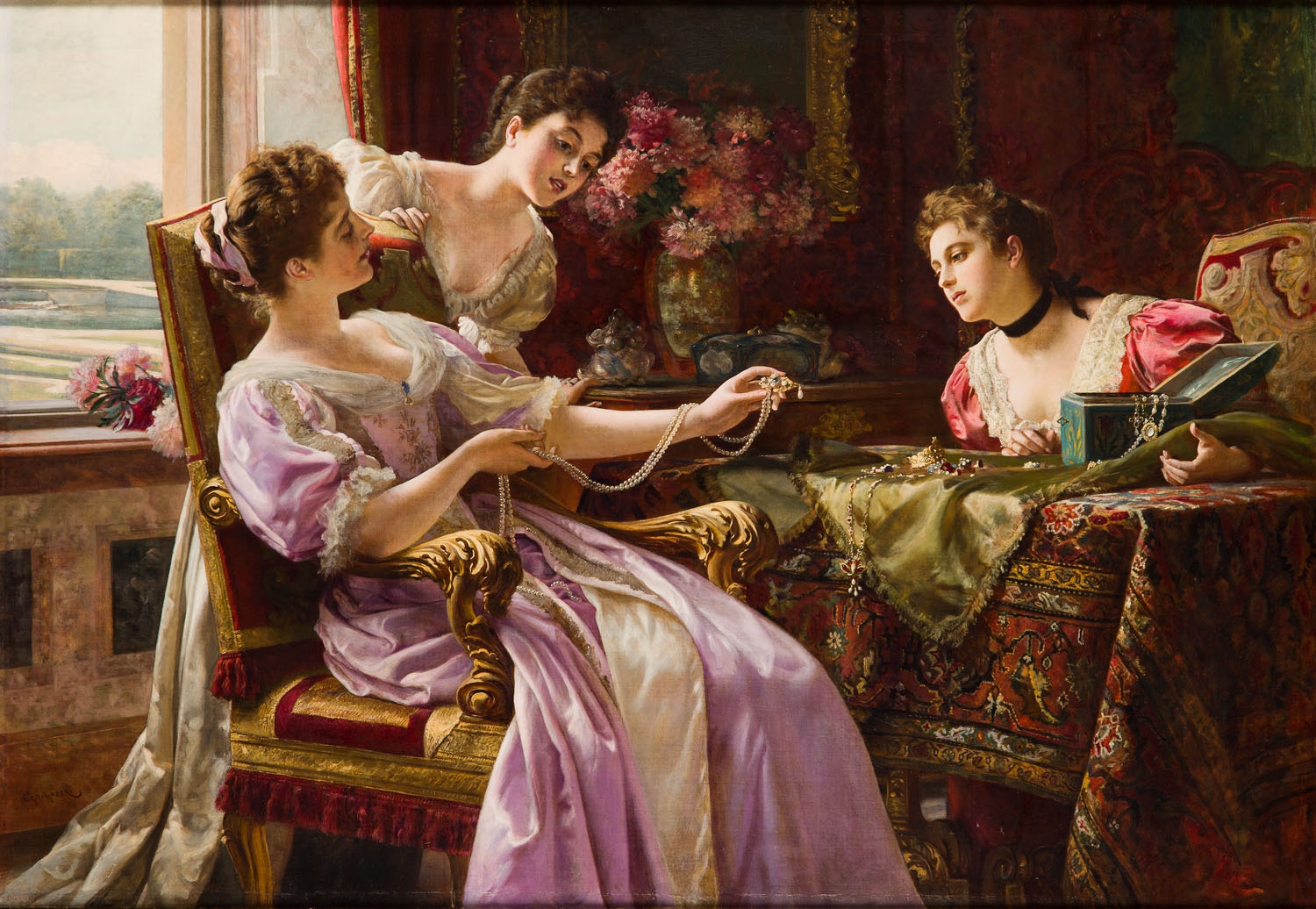 Dodaj obiekt
1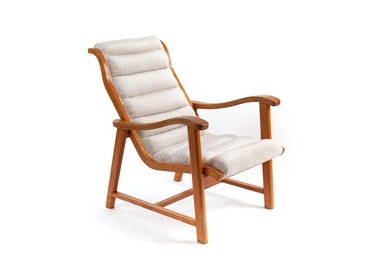 Zofia Dziewulska
Armchair
2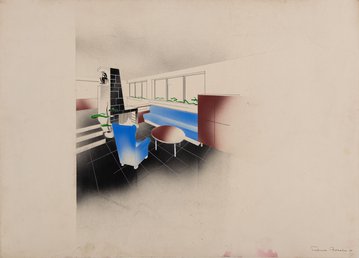 Tadeusz Brzoza
Interior project, 1939
3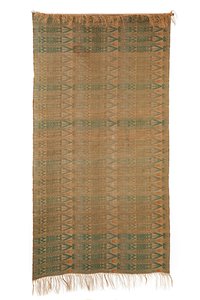 4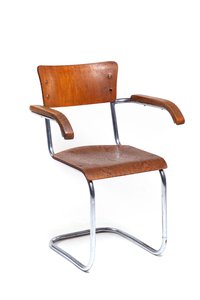 Konrad, Jarnuszkiewicz and Co., Warsaw
Armchair
5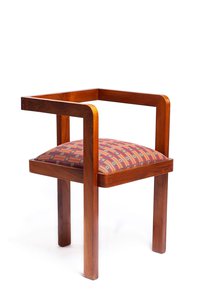 6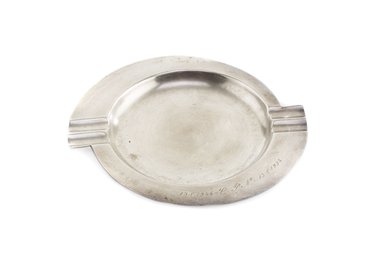 7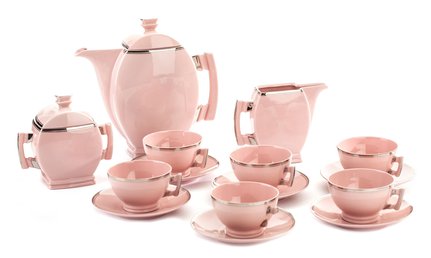 Bogdan Wendorf
Coffee service Flat
8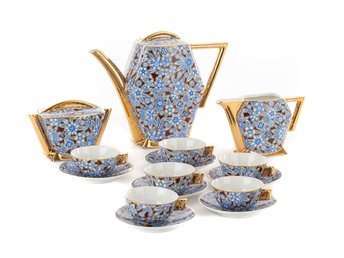 Bogdan Wendorf
Coffee service Whim
9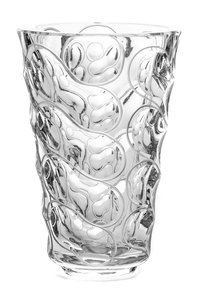 Henryk Albin Tomaszewski
Vase
10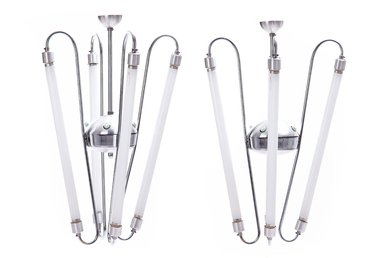 Pair of lamps, BD-14 model
11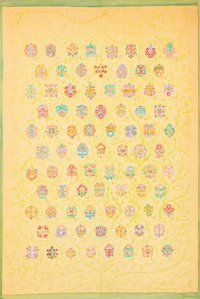 Zofia Matuszczyk-Cyganska
Project of carpet for the Palace of Culture in Warsaw
12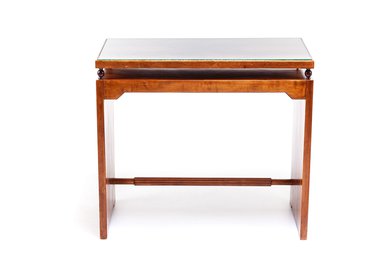 Czeslaw Knothe
Desk form Youth Palace, Warsaw
13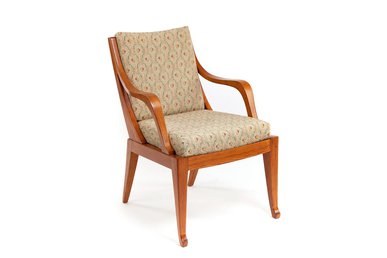 Jan Boguslawski
Armchair from KMPiK
14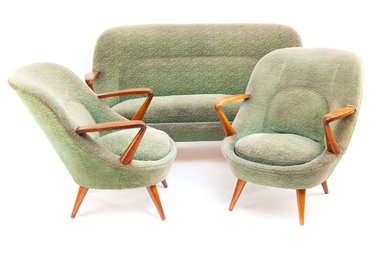 Jedrachowicz Janina, Racinowski Konrad
Leisure set, 345 model
15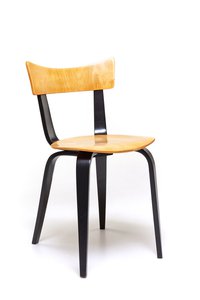 Maria Chomentowska
Spider chair (type 288)
16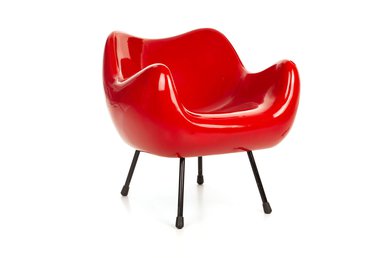 Roman Modzelewski
Armchair
17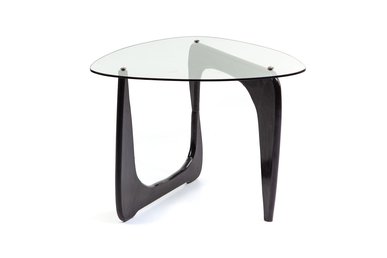 (inspirowany proj. Isamu Noguchi z 1947)
Coffee table
18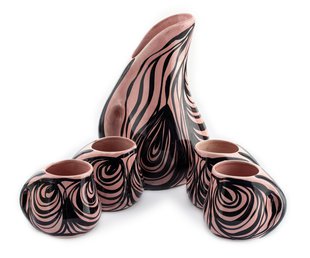 Wit Plazewski
Beer set, type 191
19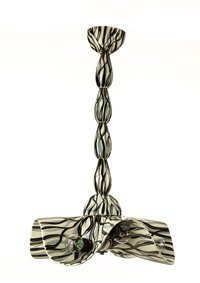 Jan Sowinski
Chandelier, type 3431
20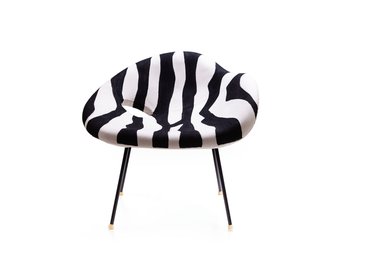 Waldemar Kaluzny
Armchair Zebra
21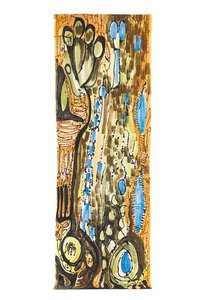 Zofia Matuszczyk-Cyganska
Painted fabric "Yellow"
22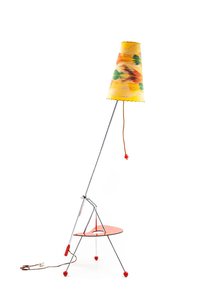 Cooperative for the Production of Zootechnical Equipment in Cracow
Lamp
23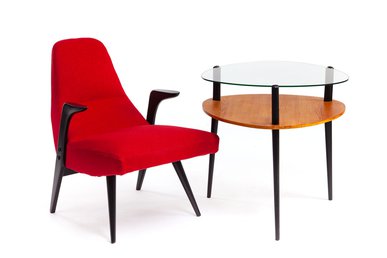 Kowalska Lucyna, Lisowski Roman
Furniture set
Estimate:
12,000 - 15,000 PLN
24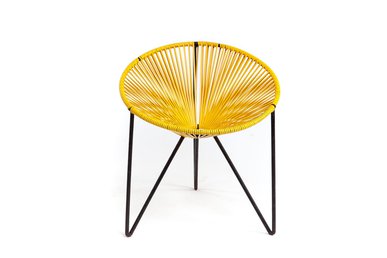 Witold Poplawski
Armchair
25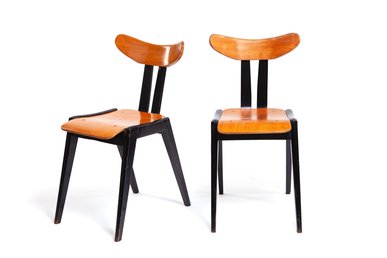 Marian Sigmund
Pair of chairs, type A587
26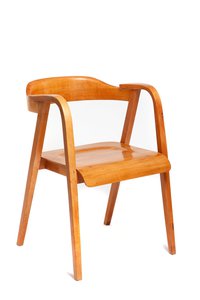 27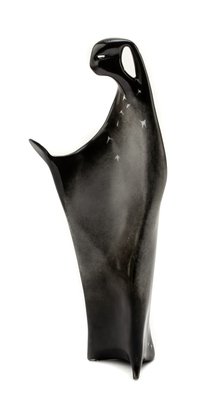 Lubomir Tomaszewski
Girl with mirror
28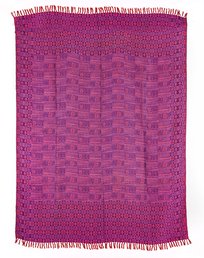 Zofia Matuszczyk-Cyganska
Squares
Estimate:
8,000 - 10,000 PLN
29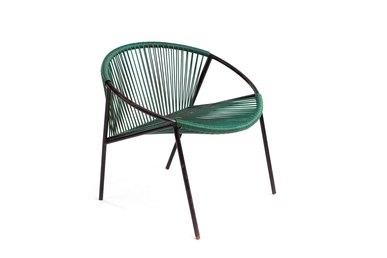 Teresa Kruszewska
Armchair
30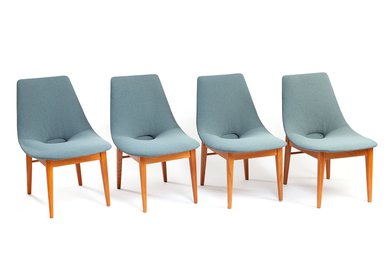 Hanna Lachert
Set of chairs 'Shell'
31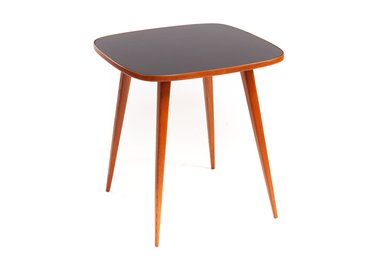 32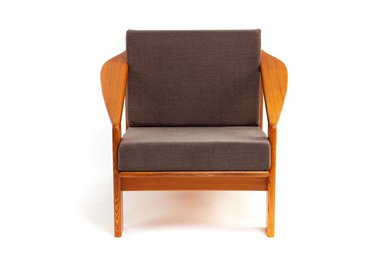 33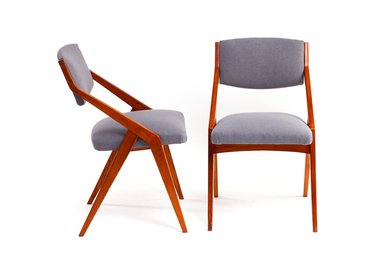 Władysław Księżyc
Pair of chairs
34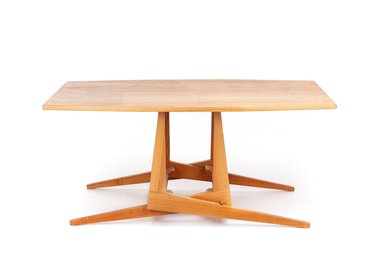 35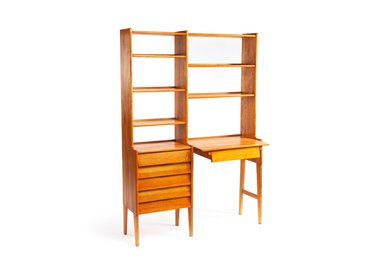 Izabella Szerska-Sterninska
Desk
36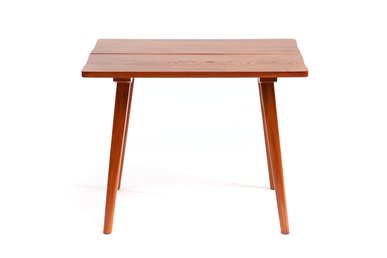 Szlekys Olgierd, Wincze Władysław
Table for children
37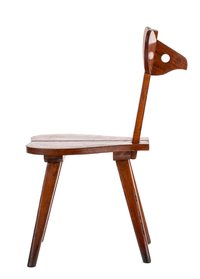 Szlekys Olgierd, Wincze Władysław
Little roe-deer' children's chair
38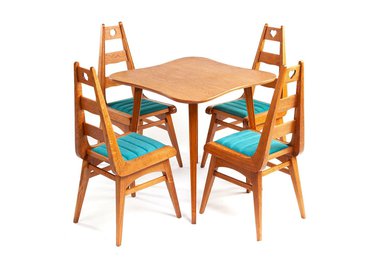 Józef Kozlowski
Children's furniture set
39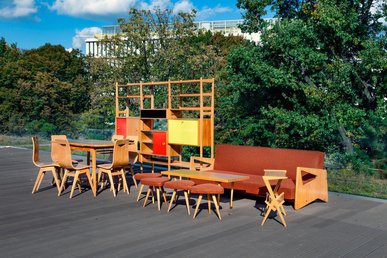 Rajmund Teofil Halas
Set of furniture, type 1329
40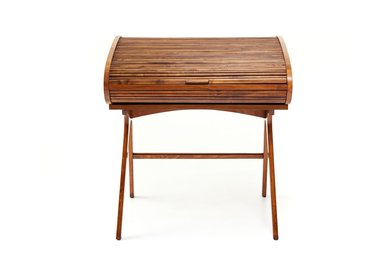 41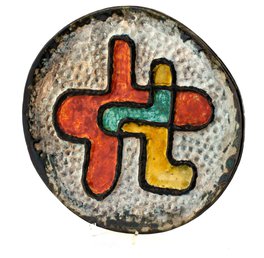 Stefania Dretler-Flin, Zygmunt Flin
Decorative Plate
42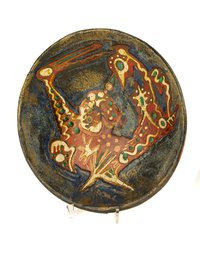 Helena Husarska
Decorative Plate
43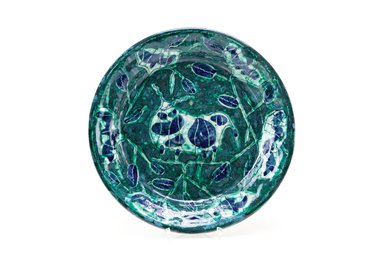 Grzeskiewicz Helena i Lech
Decorative Plate
44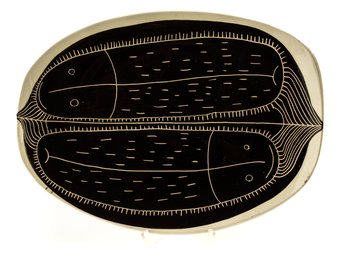 Andrzej Migdal
Decorative Plate
45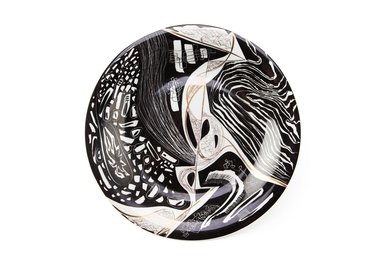 Leszek Nowosielski
Decorative Plate
46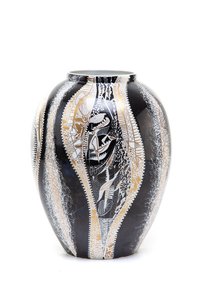 47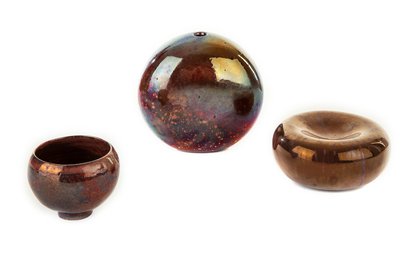 Krystyna Cybinska
Ceramic set
48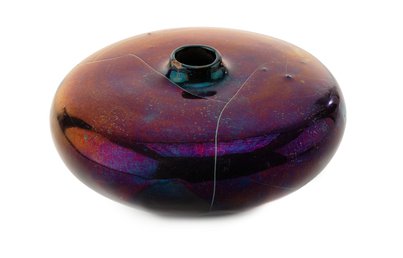 49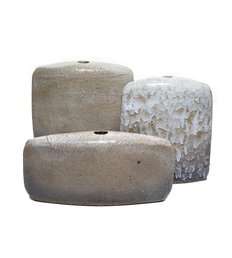 Zdzislaw Szyszka
Ceramic set
50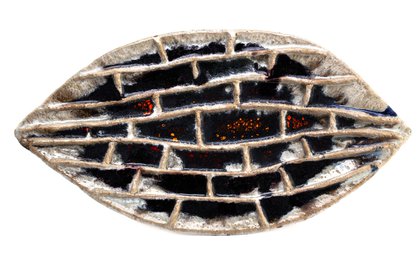 Andrzej Trzaska
Decorative Plate
51

Boleslaw Ksiazek
Ceramic frieze, circa 1970
52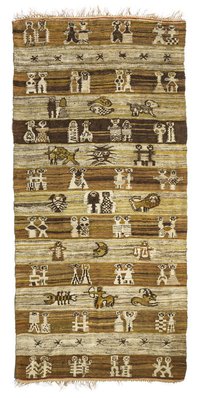 Stefan Galkowski
Zodiac signs and couples
53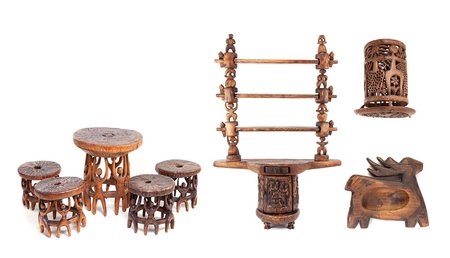 Alojzy Bystroń
Set of furniture
54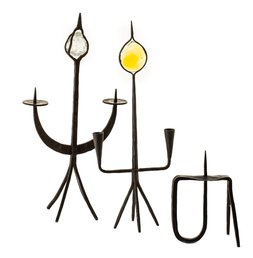 Stanisław Skura
Candlesticks set
55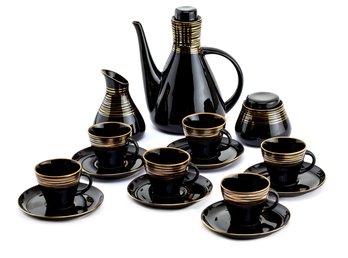 Zofia Galinska
Coffee service Kajtek
56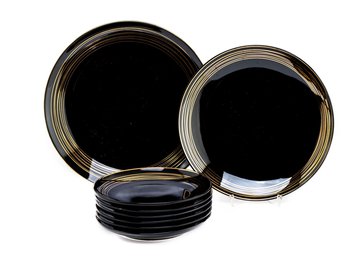 Pruszkow Porcelite Tableware Industries
Dessert set
57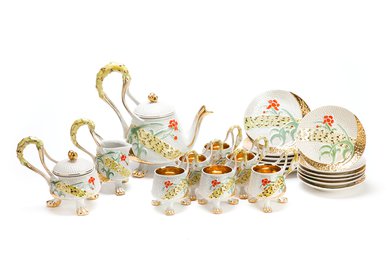 Zygmunt Buksowicz
Coffee service
58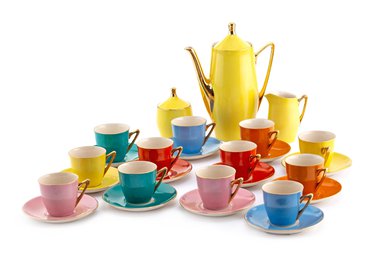 Kazimierz Kowalski
Coffee service Opole
59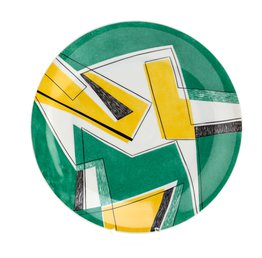 Walbrzych Porcelain Tableware Industries
Decorative Plate
60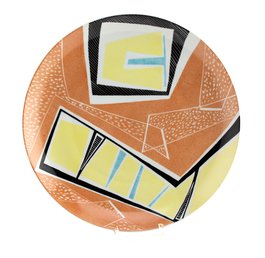 Walbrzych Porcelain Tableware Industries
Decorative Plate
61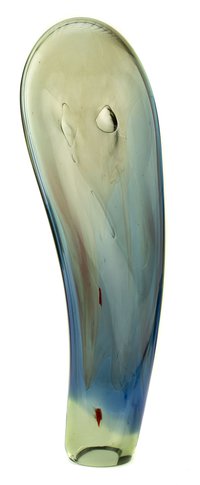 Michal Diament
Decorative form
62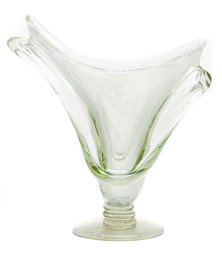 63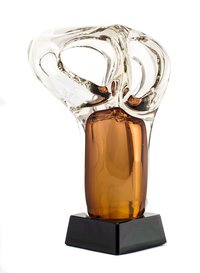 Ludwik Kiczura
Decorative form
64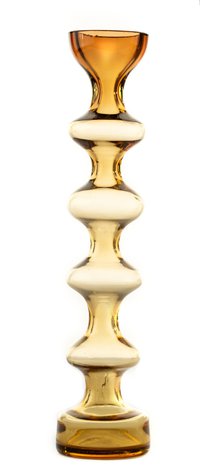 Ludwik Kiczura
Candlestick Aladdin
65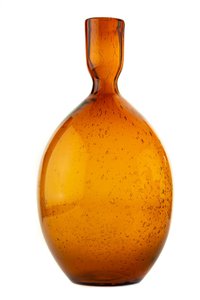 Zbigniew Horbowy
Alicia decorative bottle
66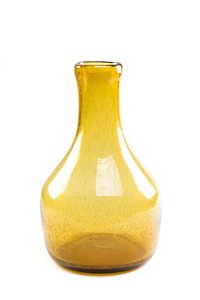 Zbigniew Horbowy
Decorative bottle
67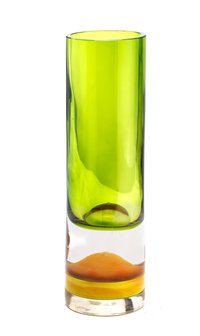 68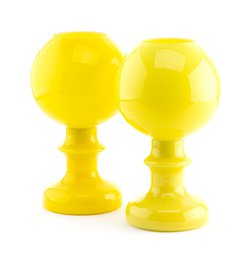 Polam Lighting Equipment Industries, Wieliczka
Pair of lamps
69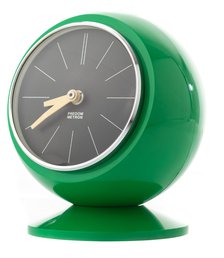 Predom Metron Office Machine Industries, Toruń
Mantle clock, model Z 312-1
70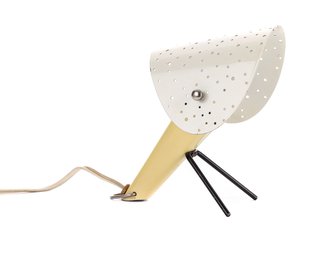 Apolinary Jan Gałecki
Lamp, model 1318
71

Pniewski Bartłomiej, Rudkiewicz Tomasz
ART Lamp system
72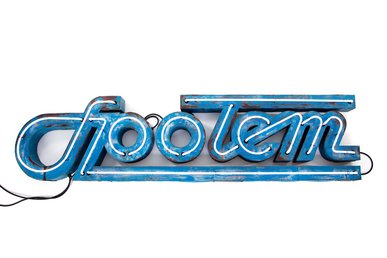 73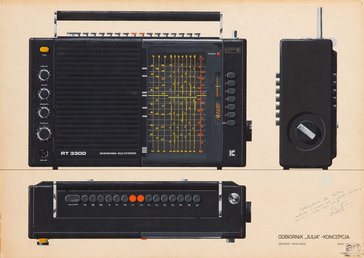 Grzegorz Strzelewicz
Project of the JULIA radio receiver
74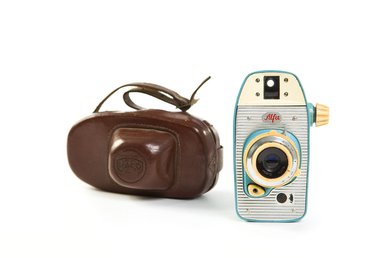 Meisner Krzysztof, Rutkowski Olgierd
Alfa camera
75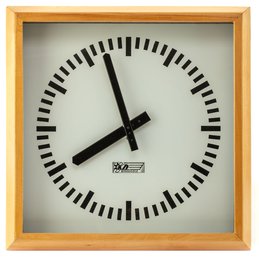 Railway Communication Facilities in Bydgoszcz
Station clock
76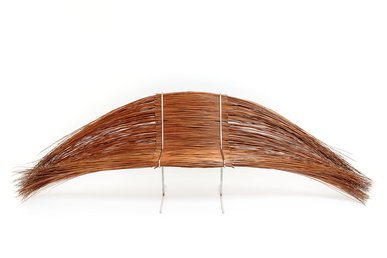 Pawel Grunert
Armchair SIE23
77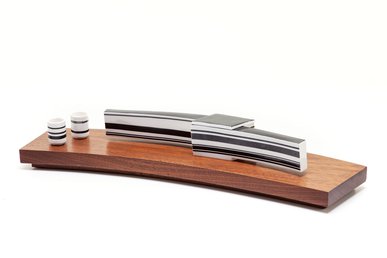 Marek Cecula
Coffee set Zig Zag
78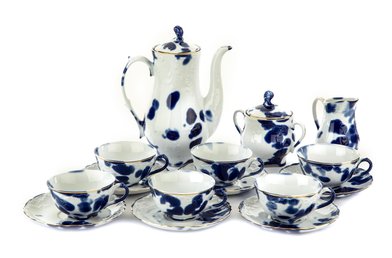 Coffee set The Human Trace
79

Tomasz Augustyniak
Chaise longue MONO
Estimate:
11,000 - 14,000 PLN
80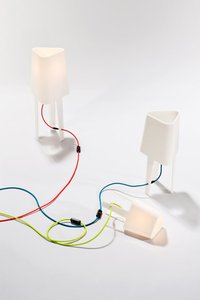 Tomasz Rygalik
Genotyp lamp set
Estimate:
13,000 - 16,000 PLN
81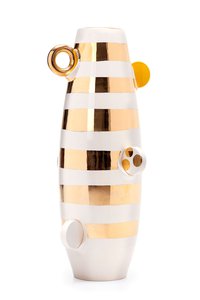 Malwina Konopacka
Vase Teresa
82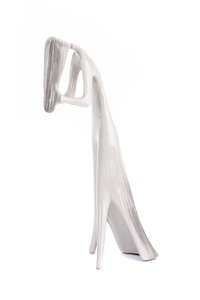 Lubomir Tomaszewski
Girl Washing Hair
Estimate:
12,000 - 16,000 PLN