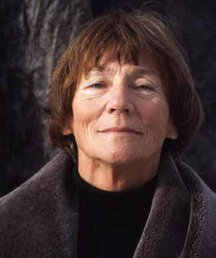 Magdalena Abakanowicz
(1930 - 2017)
About artist
(1930 - 2017)
Studiowała w latach 1950-54 na warszawskiej Akademii Sztuk Pięknych. Uprawiała rzeźbę. Pierwsze prace, które przyniosły jej międzynarodową sławę to monumentalne, przestrzenne gobeliny o reliefowej fakturze Abakany. Rzeźby artystki wykonane są w wielu technikach i różnych materiałach: ceramika, drewno, brąz, plastik - zarówno figuratywne, jak i niefiguratywne. Wykonała i zrealizowała wiele projektów dla miejsc publicznych i muzeów. W latach 1965-90 wykładała w poznańskiej ASP. Jest autorką erudycyjnych esejów poświęconych sztuce, mitologii, religii. W roku 1965 otrzymała nagrodę Grand Prix na Biennale Sao Paulo. Przez krytykę światową zaliczana do ścisłej czołówki artystów XX wieku.
Upcoming auctions
No artworks available now.
Currently we don't have any available works. Contact us, and we'll let you know as soon as they show up.
Contact us